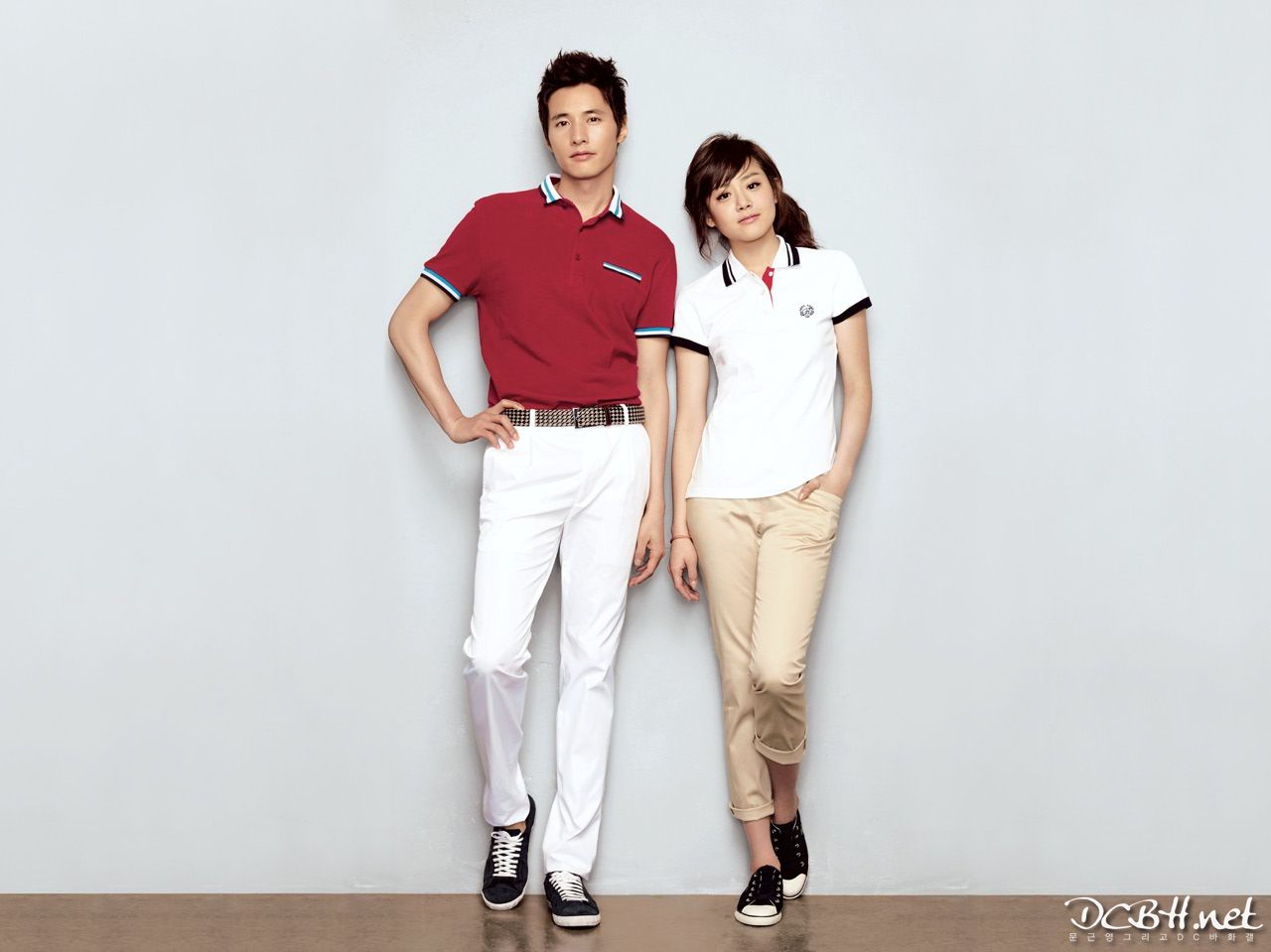 Basic House Korea released some teaser stills from its upcoming Summer 2011 collection, and I glommed onto them like a cat on cream because its been too long since I've seen Moon Geun Young in the public eye. Her hotter-than-ever co-star Won Bin is back as well, but I'm used to not seeing him around much since he goes years between movies. This batch of Basic House stills look much better that the previous set, probably because the spokescouple is more comfortable with each other. But I must say the clothes are exceedingly uninspiring. Oh well, I can always enjoy the pretty people in the clothes.
I love Geun Young's hair in these pictures – I know she cut it short in real life so this is likely a hair piece, but the easygoing mussy look is wonderfully breezy on her.
© 2011, ockoala. All rights reserved.