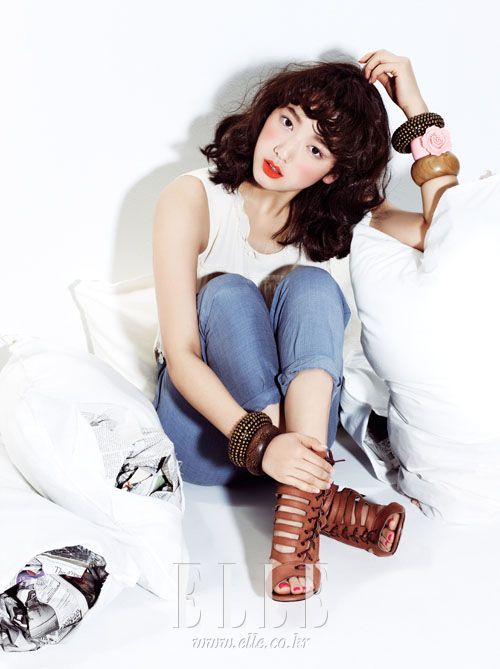 Park Shin Hye transforms into a living doll in this set of stills for the April edition of Elle Girl magazine. I'm actually quite looking forward to Festival, her upcoming drama with Jung Yong Hwa, which is scheduled to premiere in early July following Best Love. I hope she sports longer locks for her role as a university music student specializing in the gayageum, because I find Park Shin Hye looks her best with long flowing locks.
I'm excited she's reuniting with Jung Yong Hwa, because as much as he was a walking block of wood in You're Beautiful, I actually thought they had better chemistry than Park Shin Hye did with Jang Geun Seok. With What's Up and The Musical shelved indefinitely, that leaves Festival my one remaining musical drama for the year.
And a quick update on Park Shin Hye's upcoming TW-drama Hayate the Combat Butler, co-starring George Hu. The drama was originally slated to air in April (like, right now), but that ended up being just a rumor, and GTV still has not opened a website for this drama, nor does it appear any promotional activities are in store in the near future. GTV has indicated that it will air in 2011, so I would hedge my bets on seeing this drama towards the tail end of the year.
[Credit: all pictures from Elle Girl magazine]