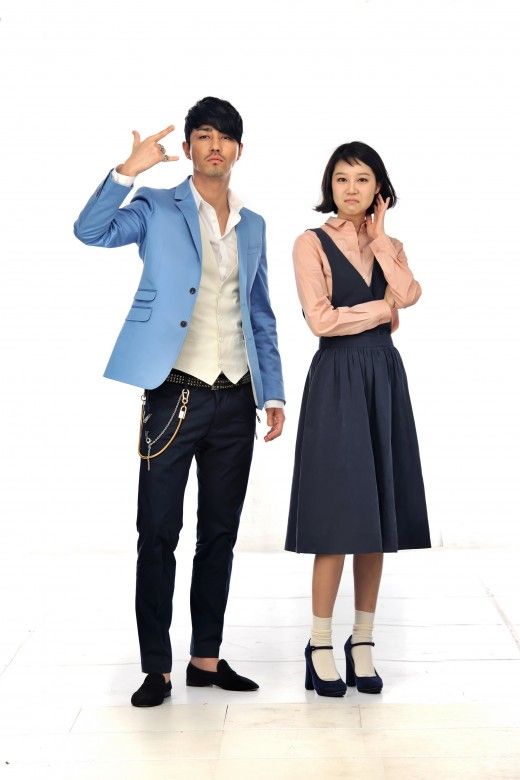 Tee hee, this picture is SOOOOO ridiculously cute. Best Love released the first official couple still of Gong Hyo Jin and Cha Seun Won. Between anticipating this and Lie to Me (not to mention watching TW-drama Drunken to Love You), I feel like I'm floating in a weightless chamber of bliss.
While I think Cha Seung Won's top star look and style reminds me so much of his style in City Hall (in fact, if Jo Gook had become a movie star instead of a politician, he'd probably be the character Cha Seung Won is playing in Best Love), Gong Hyo Jin's style is hilariously eclectic and frumpy. I love it! Below I've also brought some BTS pictures from the Best Love photoshoot.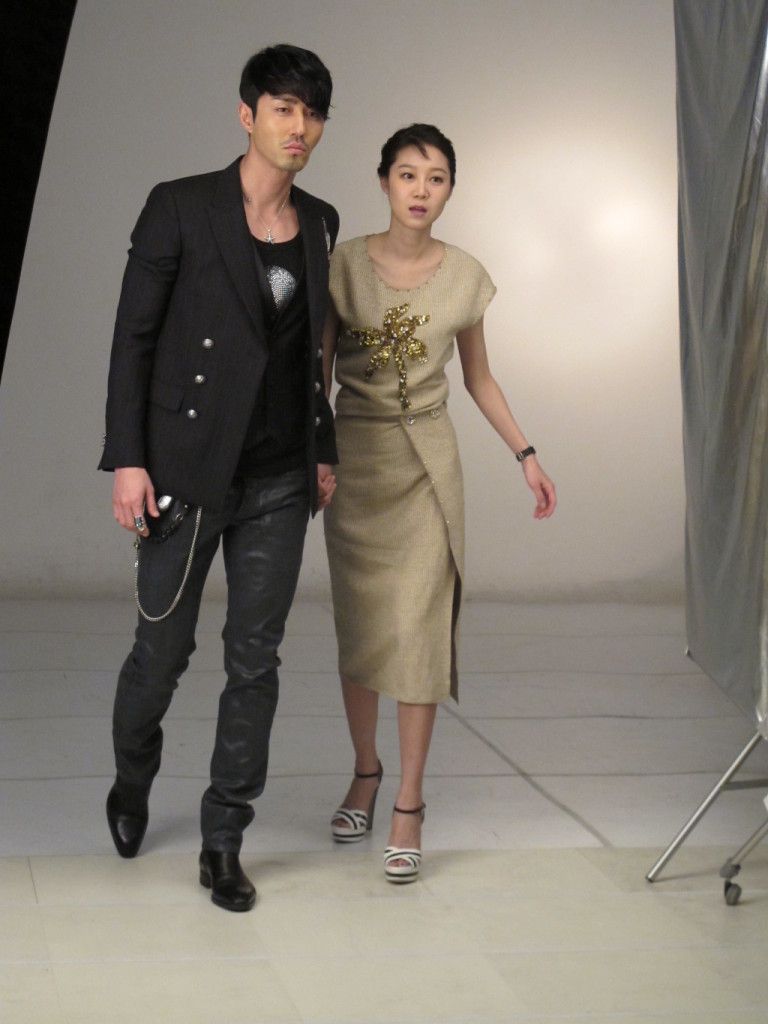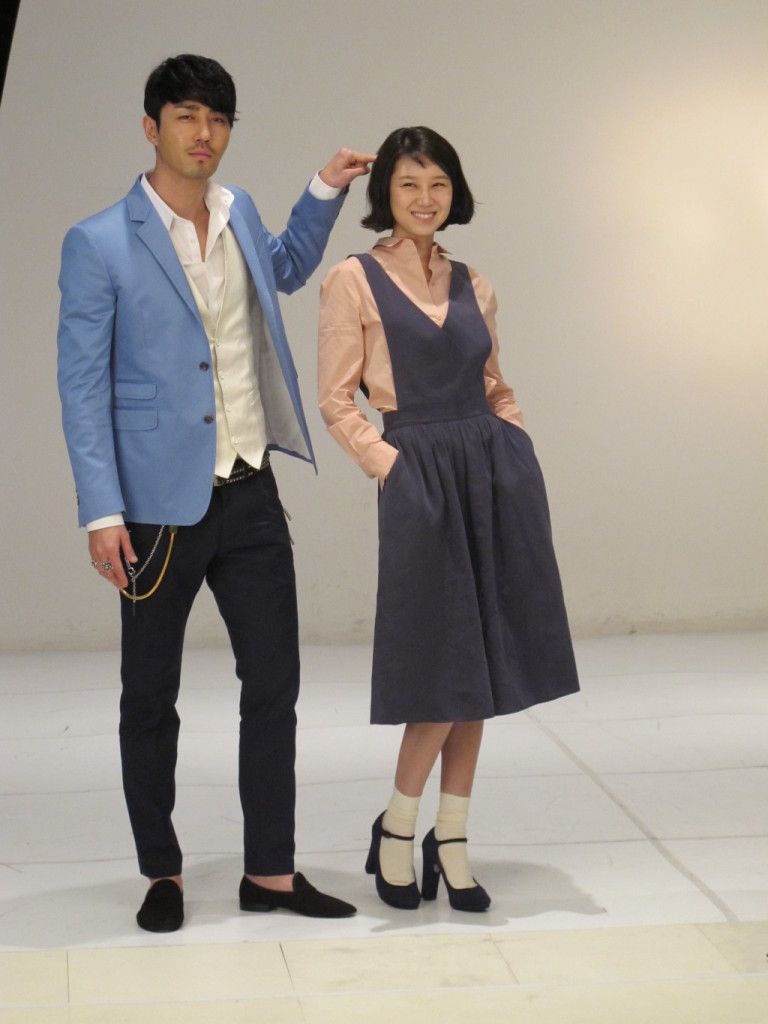 Only Cha Seung Won, with his insanely long legs, can wear leather pants and not remind me of a male stripper. I love how they are holding hands in the second picture, because I'm already getting all swoony over their impending love story. If there is one thing Hong Sisters does well, it's write a potentially romantic beyond belief love story. My problem with some of their dramas is that the second half gets really bogged down with resolving the love story.
[Credit: Donga news]