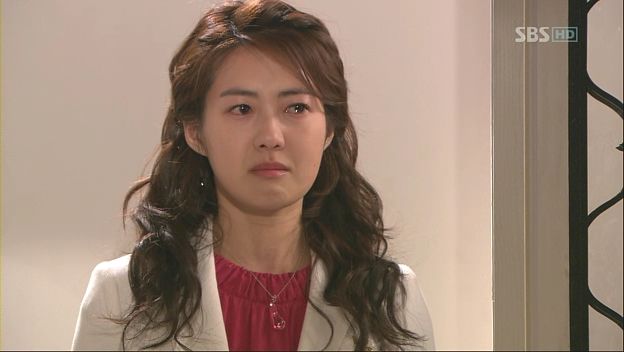 While episode 10 of 49 Days really was the best episode to date, I don't want to get my hopes up that episode 11 will continue to be so dense in plot movement. With that said, I love Ji Hyun's growth as a character, from the dense and frivolous, albeit truly kind-hearted, girl in episode 1 to this steely and strong woman who's gotten her first tear and is starting to believe in herself again. I'm looking forward to the second half of this drama.
Written preview for episode 11 of 49 Days:
Seeing that she's gotten one pure tear inside her necklace, Ji Kyung is eternally grateful that someone truly loves her. Firmly believing that this tear came from Seo Woo, Ji Kyung arrives at Seo Woo's workplace to thank her.
Back in Yi Kyung's apartment, Ji Hyun finds in the box a postcard from Yi Soo to Yi Kyung. She remembers that Yi Kyung grew up in an orphanage. Yi Kyung awakens and is shocked to find her apartment completely clean. Even though she thinks she may be sleepwalking, somehow she feels like there is someone else inside of her. Yi Kyung decides to undergo hypnotic treatment with Dr. Noh.
[Credit: written preview released by SBS, translated into Chinese by Baidu 49 Days bar, translated into English by me]