My lord, how many people are in this drama? Or let me rephrase that, how many people are at this dang press conference? Lie to Me, which I reckon 99.9% of the people are watching solely for Yoon Eun Hye and Kang Ji Hwan, instead trotted out pretty much the entire extended cast for its press conference yesterday.
That was a nice thing to do, and I'm glad everyone got their moment to meet the media, since usually only the four (or six) leads get to do the dog and pony show. My belly did somersaults of glee when Eun Hye and Ji Hwan affected their now trademark Lie to Me fingers on the lip shhhhhhh pose. The fourth trailer is also out, which I have embedded at the end.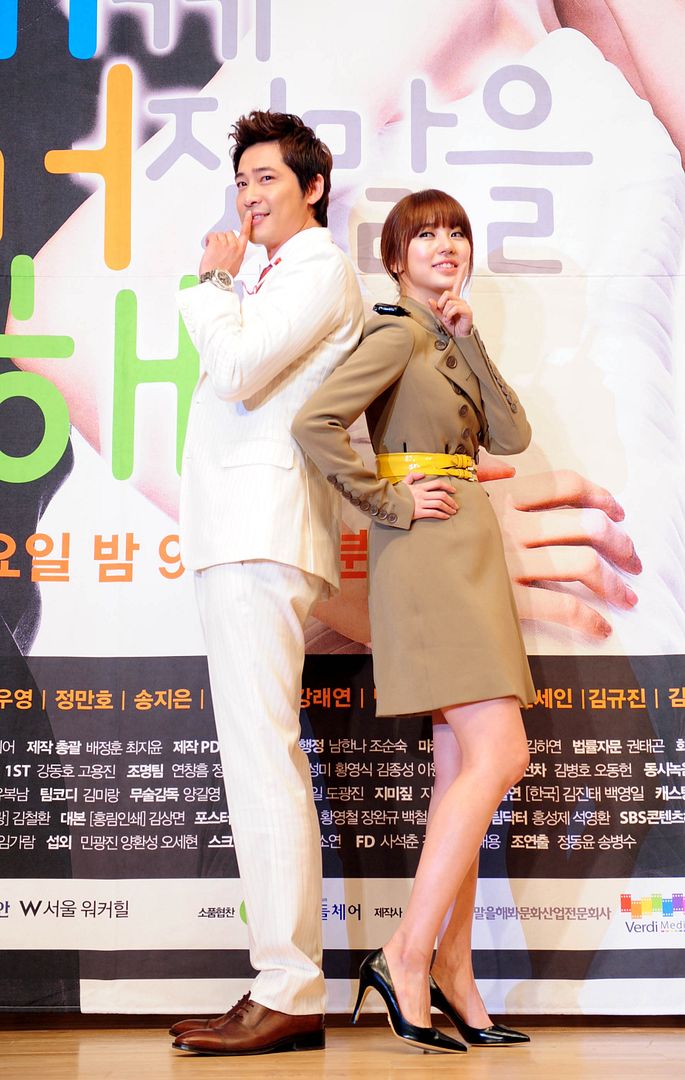 Aren't they the cutest couple ever? *becoming incoherent now*
I think everyone looks great at this press conference, individually and together. While I didn't love any single outfit, no one was outré or frumpy, and the distinctive styles neither clashed nor looked excessively coordinated. Everyone looked chill and comfortable, which is why it works.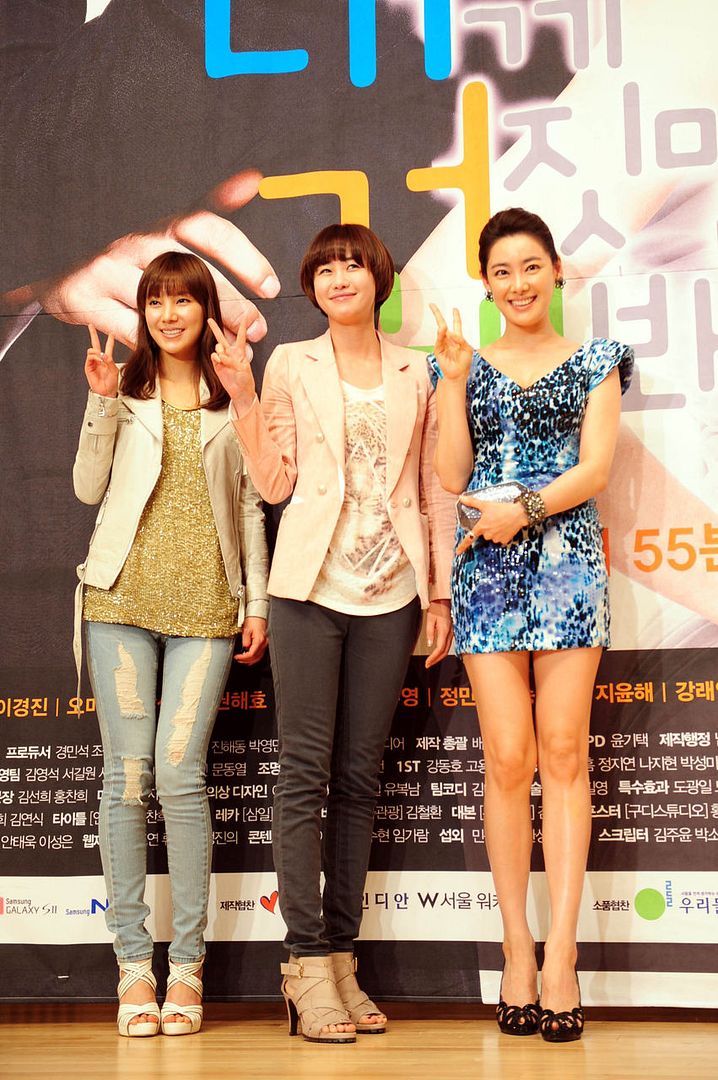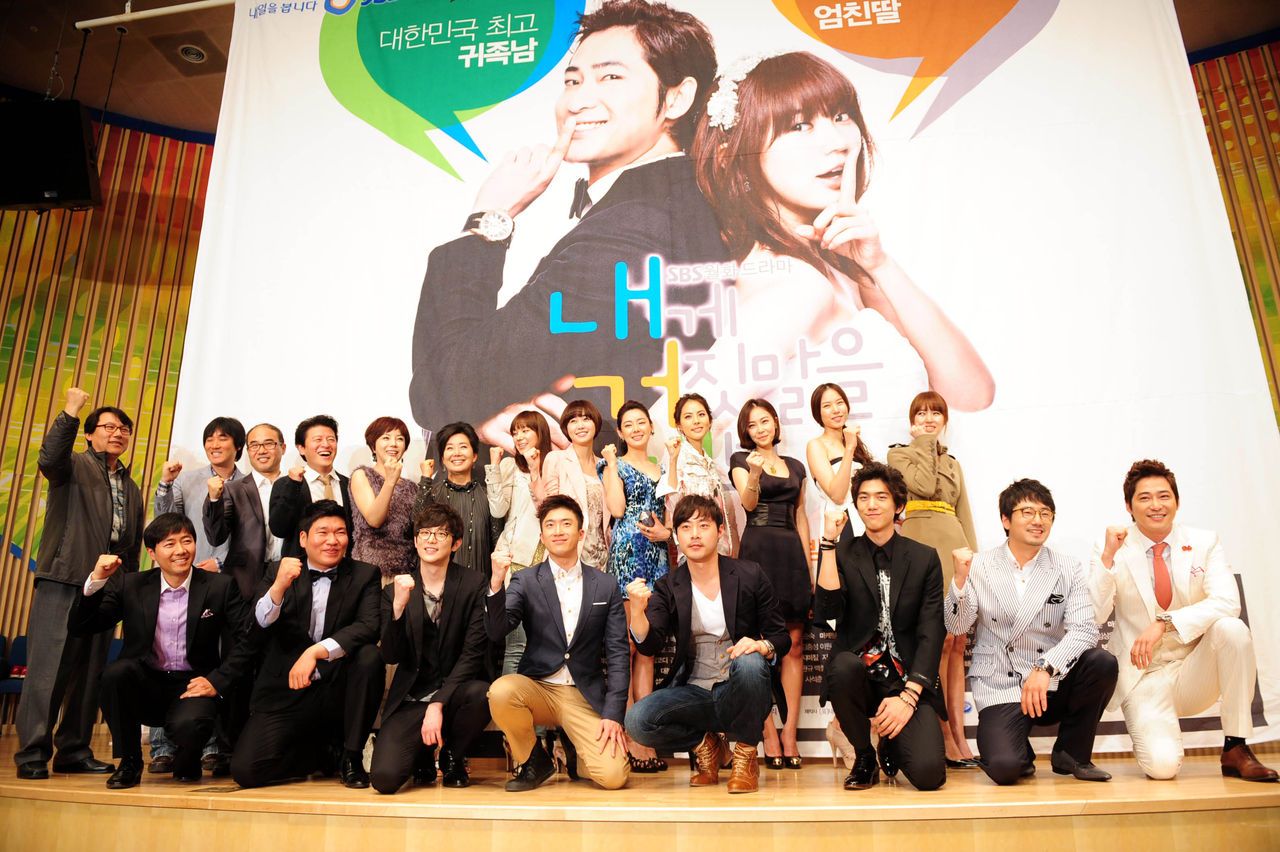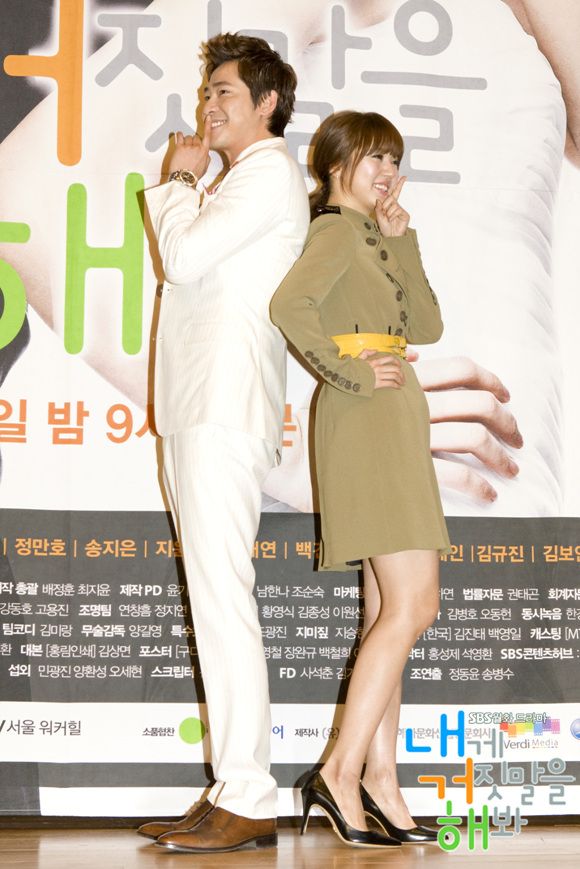 Fourth trailer for Lie to Me:
Okay, I'm just dying here. DYING. Ji Hwan and Eun Hye in that dinky pedal-boat on the lake? Priceless.
[Credit: all pictures from Lie to Me SBS official release]