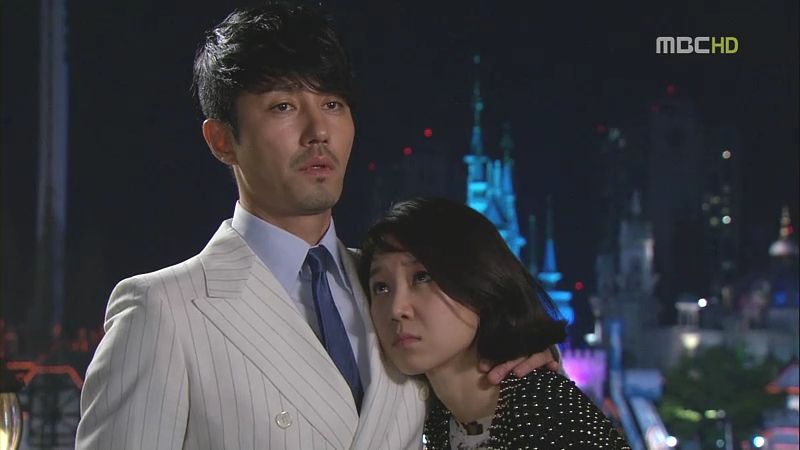 I almost had an out-of-body experience today, going from bawling my eyes out to cackling like a loony hyena. It's a credit to a great episode of Best Love (The Greatest Love) that I was immediately able to cease my caterwauling the moment episode 5 started and immediately get swept back up into the laughter and the swooning this drama has been delivering in equal doses in each and every episode.
The writing for BL is superb for a rom-com, dialogue crackling with humor, meaning, and clarity. Not every May drama so far has been a winner, but I count my blessings that BL is not only a winner, it might be the first drama to win my Triple Crown excellence in acting, script, and directing. Every single element is firing on all cylinders and I'm just soaking up the brilliance.
Episode 5 Recap:
Pil Joo is driving with PD Kim (of Couple Making Season 3), and is being chided for turning down Kang Se Ri's invitation (to her 10th anniversary fan meeting) and hanging out with him instead. Pil Joo sent flowers already, and with the added patients since he become a quasi-celebrity, he wants to just chill with his hyung today.
Pil Joo stops at an intersection and looks out to see the banner advertising that Ae Jung is performing inside the night club that night. Pil Joo goes inside, asking if Ae Jung performed tonight and could he see her for a moment. Pil Joo is told the performance got cancelled at the last minute and Ae Jung left.
Ae Jung wakes up inside the car, but at a different location. She gets out and walks over to a man standing outside, who turns out to be Dokki Jin. Ae Jung is surprised, wanting to know where they are right now? Jin says that in a messy world, being with him at a place like this (falling cherry blossoms, lights from an amusement park in the distance) must seem like a dream.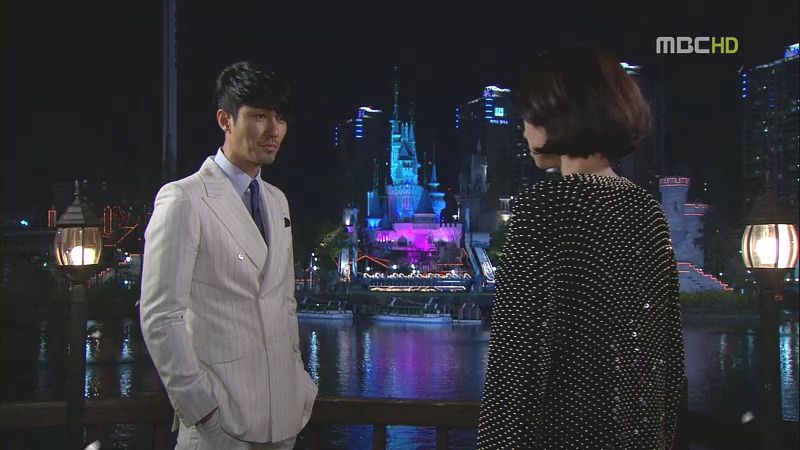 Ae Jung asks if he brought her here? She was waiting outside for her performance to celebrate her 10th anniversary in the industry so how did she end up here? Jin cancelled the performance for her and paid for her time. She asks why, and he says that he dislikes seeing her do something as demeaning as that. She asks why again, and he says much as it is hard for even himself to believe, but there is only one answer for why he is doing this.
Ae Jung thinks and tentatively asks if……..Jin likes her? They look at each other, and he says ding dong. She asks if he genuinely likes her, and he says yes, which is why he feels shame for his own feelings. Oh Jin, way to splash cold water on the moment. But still, way brave of you, dude!
PD Kim asks Pil Joo whether he met up with the person he was looking for at the club, but Pil Joo confesses to missing the person. He thinks back to coming out of the club and seeing Dokko Jin drive off with Ae Jung in the front seat of the car. As Jin drives, he turns and looks at Ae Jung. PD Kim thinks Pil Joo looks pretty disappointed not to see that person.
Pil Joo looks up and sees a poster of Jin, so he asks his hyung if the guy in the poster is Dokko Jin? PD Kim remarks that Jin must indeed be a top star if even someone like Pil Joo knows about him. Pil Joo thinks that he just saw Jin back there, and is told that's impossible since Jin is Se Ri's boyfriend, and must be attending Se Ri's 10th anniversary fan meeting. Jin couldn't possibly be wandering around this area.
Jin leans into Ae Jung, seemingly like he's going to kiss her, but he brushes some petals off her shoulder. Ae Jung asks if Jin brought her here to confess his feelings, and Jin says it's not a confession, it's a declaration. Jin blames Ae Jung for constantly showing up around him and disrupting his life, until he finally can't take it anymore and has to declare his feelings.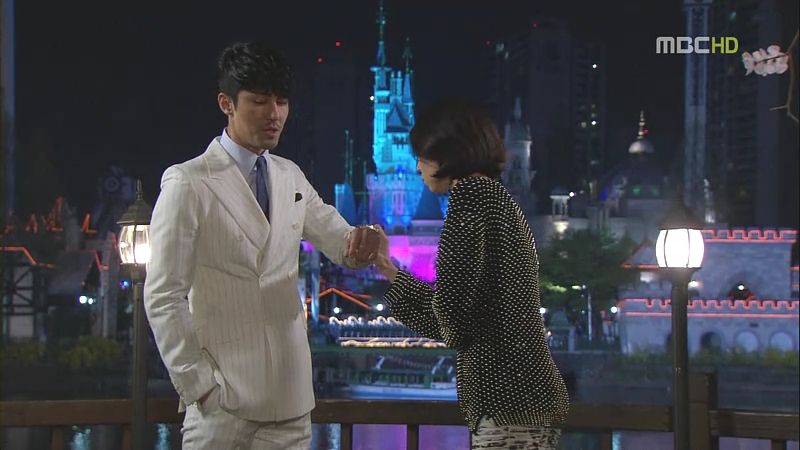 Ae Jung asks again whether he likes her, and he asks how many times he has to confirm it. She finds it hard to believe, so Jin looks at his watch and uses his heartbeat to verify that he indeed likes her. LOL, he uses his watch to scientifically measure love. His heartbeat is currently past 110, and when Ae Jung grabs the watch his heart rate spikes some more.
She asks if his watch is broken, and he tells her to verify it directly herself. He pulls her into his chest and she listens as his heart beats wildly. My god is this show killing me with the cute or what? Jin asks Ae Jung what she has to say now. Is she going to say that she feel so honored and thrilled? But worry that if she accepts his feelings too quickly it'll make her seem shameless? Is she so nervous that she's speechless now?
Ae Jung does find this quite an honor, but contrary to his assumption, she's not nervous. Ae Jung thinks it's pretty shameless of her to say this, after listening to his wildly beating heart, but right now her heart doesn't beat wildly at all. Jin tries to tell her to deduce why that is the case, and Ae Jung quickly says there is no need. It can only be one answer – which is that she doesn't like Jin. O.U.C.H.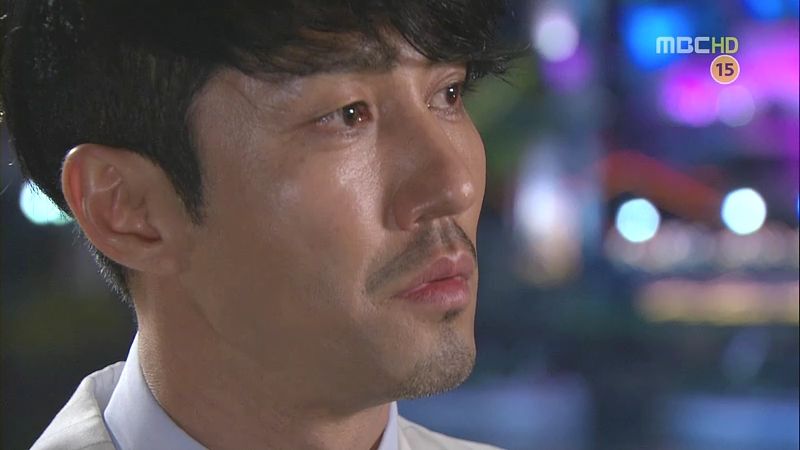 Jin's face freezes as Ae Jung apologizes. He asks if she's still not fully awake yet, and she says that this place definitely feels like she's in a dream. This amusement park stayed open past its closing time solely at the request of Korea's #1 star Dokko Jin, so how dare Gu Ae Jung wake up from this dreamscape. Ae Jung says that she has to wake up from this dream, because her life is a reality. She asks Jin to have the park turn off all the lights, and pretend this dream never happened. She doesn't want him to feel embarrassed. Ae Jung walks away, and Jin stands there looking at her, his heart continuing to thump wildly.
Ae Jung drives her car and talks with her oppa on the phone, telling him that she will be home soon. Jin catches up to her and cuts off her car. He tells her to get in, but she whines that just wants to go home. He threatens to claim that she rear-ended him and sent him to the hospital (again) and get her kicked off Couple Making the way she got him cut from Peter Jason's movie. Ae Jung reluctantly gets into his car.
During the drive, Ae Jung says she'll forget the Peter Jason fiasco, all she wants to remember is the beautiful flowers she got to enjoy today courtesy of Dokko Jin. He takes her another park area and tells her the story about a camellia. He tells her to listen carefully to his story. The lead is a nice person, good personality and a well-off upbringing, no shortcomings at all.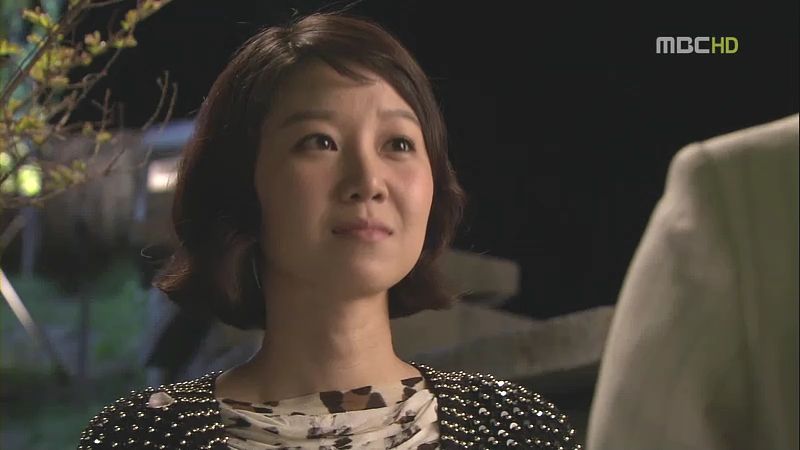 One day, the perfect main character fell in love with the village brat, a shameless, good-for-nothing type of person. The main character picked the best potatoes and sent it to the brat, who had no appreciation for the gift and rejected it. So how does that make the main character feel? The brat has a beloved chicken, so when the main character was rejected, he turn around and started tormenting that beloved chicken. The brat could only cry and beg forgiveness, while a shower of camellias swirled around them.
Jin tells Ae Jung to think about what his chicken is going to be, the thing to use to torment Ae Jung for daring to turn him down? He reaches over towards Ae Jung, and once again plucks off another errant cherry blossom petal. He chants that he wants to discard the cherry blossom petal of shame, and from henceforth the camelia of revenge shall blossom. Mwahahahha, I'm dying here people, help me….. He tells Ae Jung that the flower is going to blossom, BLOSSOM, I tell you!
Pil Joo grabs a bottle of Vitamin Water (okay this is one repeated product placement that is both blatant yet so adorable I'll let it go) from the fridge, leading him to realize that Jin is also on the label for the drink. He gets a call from Se Ri thanking him for the flowers. Se Ri asks if he can come to his fan meeting, and he says that he is busy. Pil Joo asks if Dokko Jin is with Se Ri right now, and while she's surprised at why he is asking, she does confirm that he's currently not with her. Se Ri thinks to herself that Pil Joo is sure interested about her personal life.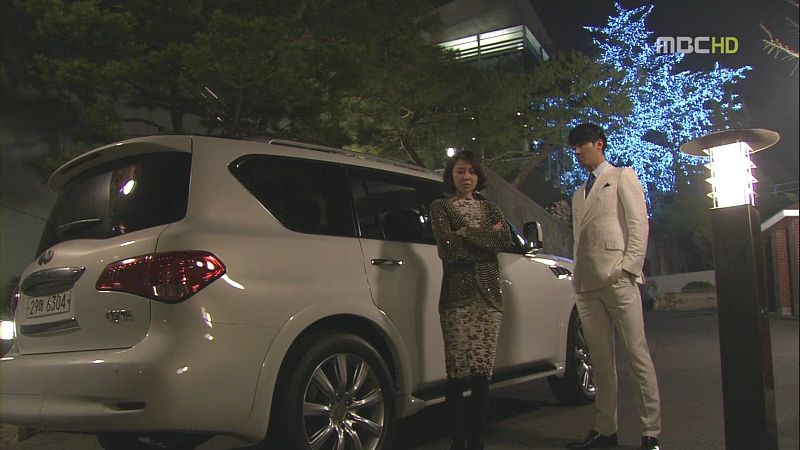 Jin pulls up outside his house and gets out. Ae Jung sits in the car and refuses to come out. She tells him that she can't go inside his house, she's not that kind of easy girl. He tells her not to think so much, he's not asking her to go inside. He tells her to go on home. She gripes about why he didn't just drop her off at home. Jin reminds her that he's starting his torture of her, starting with making her walk home.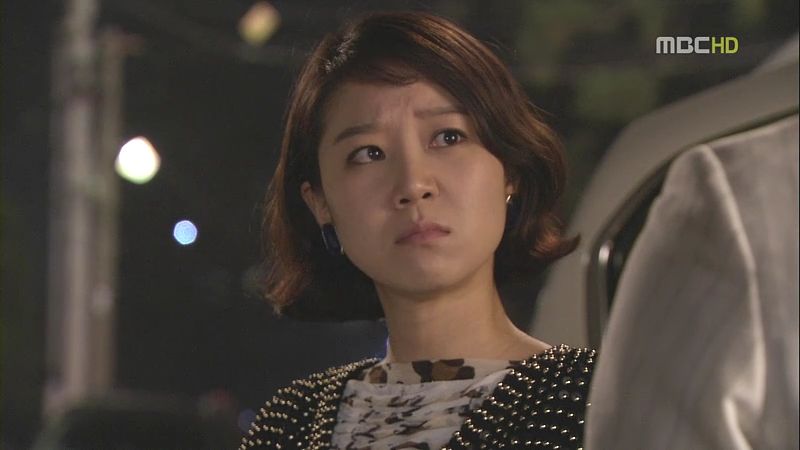 Ae Jung tells him to stop being so immature and petty, and just accept her rejection and move on. Jin tells her that he is someone who carries a grudge, and he wants Ae Jung to be nervous from now on about anything he can do to her. He wants Ae Jung's heart to beat when she thinks about him, whether he's around her or not. Ae Jung says that she will be magnanimous and allow him to do this to her.
Jin compliments Ae Jung on being beautiful today, and wonders if that was what the knock-off Dokko Jin said to her in the club and got her all happy. He tells her to compliment him now, and she refuses. He points to himself as clearly adorable from head to toe. Jin further notes that Ae Jung was all touchy with the knock-off Jin, but when faced with the real Jin she won't make a move.
Ae Jung agrees to be cute with him, so she pats him on the behind while saying that he's so cute. Jin grabs her hand and tells her that he's not her Ding Dong. The way to be cute with a boy of 7 years and a man of 37 years is very different. He pulls her closer and asks if she really wants to be cute with him? He looks at his house and Ae Jung shakes her head. He gets even closer until Ae Jung finally pulls away. She tells her to stop getting so close to her, otherwise her heart might start beating for him. Ae Jung, sweetie, that is exactly his point.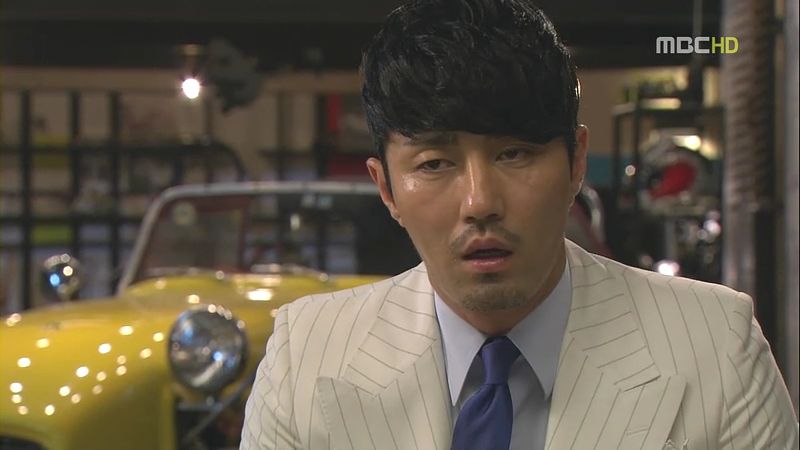 Jin tells her that as long as she keeps looking at him and thinking of him, sooner or later the winter flower in her heart will flower and she will lose control. He mwahahahas at her plight, pointing out to her that she already can't stop looking at him. Ergh, maybe because she thinks you're an evil freak, Jin? Once Jin goes into his house, he sinks into the sofa in emotional exhaustion. He admits to himself that he was actually so embarrassed back there his innards almost exploded. But the consummate actor in him managed to maintain his façade of mockery and bam, he was able to walk away from Ae Jung looking all cool.
Back in her bedroom, Ae Jung thinks back to the folk story that Jin told her, and she wonders what the ending of the story is? We see Jin and Ae Jung as the titular doronim and village brat. Doronim Jin asks brat Ae Jung whether she dares to reject his present again, and she shakes her head. He warns her if she does it again, he will not let it go. She says she won't do it, and he tells her not to worry about the chicken thing again.
Suddenly his hands touch her shoulders, and a frisson of electricity passes through them. The two of them fall down in a bed of bliss as winter flowers swirl around them. Ae Jung wonders what Jin meant by telling her the story? Does he wants to lay down with her? Ae Jung flops down on her bed and is a little bothered by all this.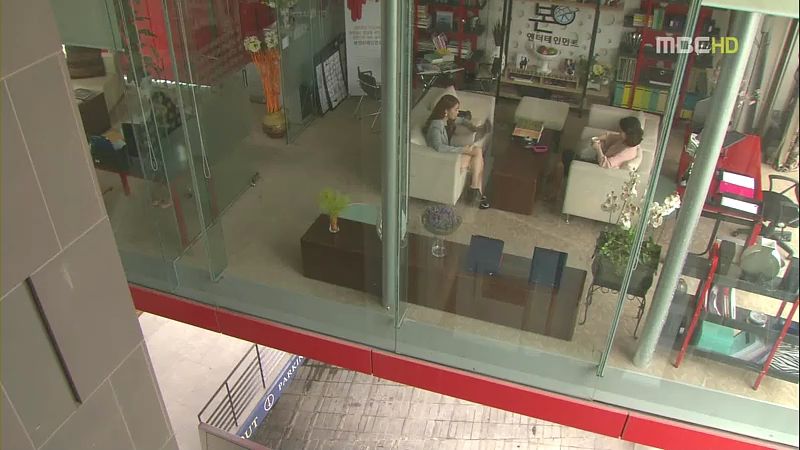 Se Ri reads in the newspaper that on the anniversary of her 10th year debut, Jin instead held her a personal celebration at an amusement park. Se Ri is pissed since she's never been to the amusement park, but is told by Jin's agent that this report is better than a report that Jin missed her fan meeting and they broke up. Se Ri asks if Jin is in love with anyone? The agent says it's not possible, and even if Jin were in love, he would never do anything so embarrassing.
Pil Joo is reading the newspaper when his mom comes in. She sees the cover story and notes that news reports constantly have Se Ri and Dokko Jin breaking up and getting back together. Pil Joo points at Se Ri and says that the girl with Jin at the amusement park was not Se Ri. Mom thinks Pil Joo is good friends with Se Ri and has inside scoop. Pil Joo whispers to mom that he's not close to Se Ri at all.
Ae Hwan, grandpa, and Ding Dong are eating and reading the same newspaper. Ae Hwan thinks something doesn't add up. It was Jin who cancelled Ae Jung's performance that day and took her away. Grandpa thinks that was Jin's way of continuing to torment Ae Jung, which pisses Grandpa off.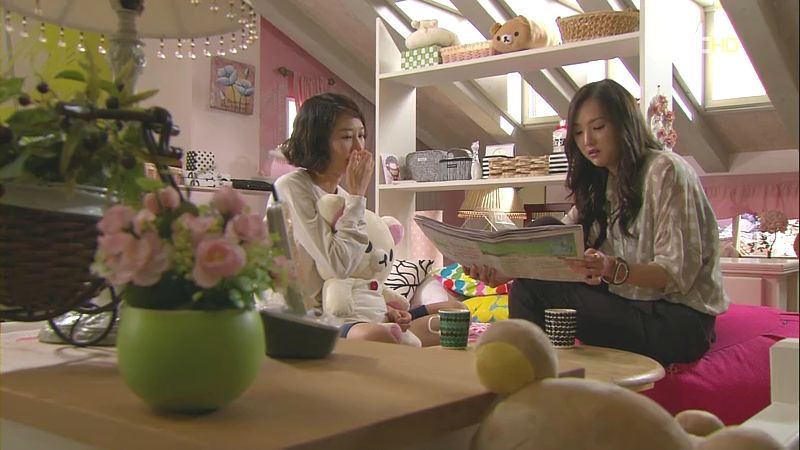 Ae Jung tells Jenny about Jin's confession at the park. She asks Jenny whether there will be pressure to date someone who is as big a star as Jin? Jenny says if it was a comparable star like Se Ri things would be different, but if its Ae Jung, Jin's popularity will probably drop. Ae Jung is too smart to get involved with Jin, making her everyone's favorite target.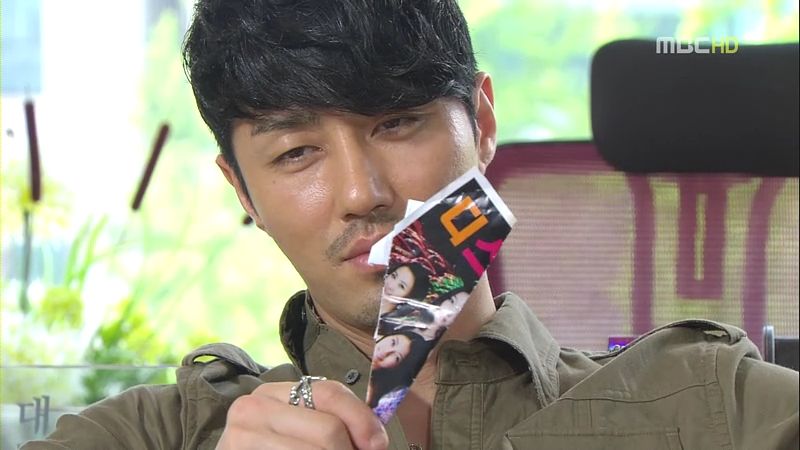 Jin's agent tries to ask his manager whether Jin is secretly dating recently. Ae Jung arrives at the agency and finds Jin in the office. She wants to bail, but decides to pretend everything is fine. Jin asks her if she slept well? She says that she slept like a baby. Jin says he slept not a wink, thinking of Ae Jung, or more specially, thinking of Ae Jung's chicken. He shows her the first chicken he found, and whips out the flyer of her night club performance.
Jin reminds Ae Jung that doing outside gigs without telling the agency is a violation of the terms of the contract. Ae Jung asks if he brought the flyer to try and threaten her today? She tells him to hand it over, and reaches over for it, accidentally pulling his shirt down when he shoves it down his chest. Jin takes it out, and the two of them engage in a reaching match. Jin finally puts it in his back pocket and dares Ae Jung to grab it. Ae Jung tries to grab it just as their agent comes in, so she stops.
The agent wants to know what Jin did recently, and he claims to have gone to enjoy the view of the flowers. As Jin is about to walk out, he pulls out the folded flyer, looking at Ae Jung, who silently pleads with him to not do it. He finally tosses the flyer in the trash can and walks out, but not before shooting Ae Jung a massively sexy wink.
The agent tells Ae Jung that she has never seen Jin pursue anyone before. Se Ri kept after Jin, so they were photographed together, which is how it started, and he used the rumor to help his career. The agent tells Ae Jung to bring some solo songs for her to listen, asking whether she has any interest in releasing another solo album. Ae Jung is thrilled with that opportunity.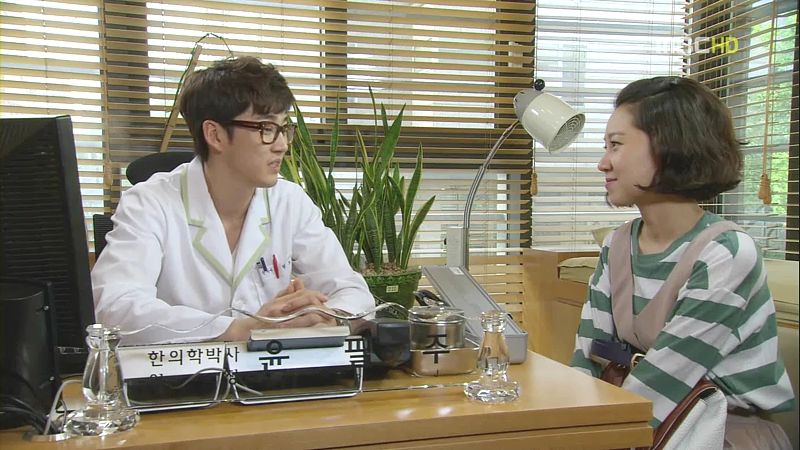 PD Kim tells Ae Jung that he saw the flyer about her performance at the night club. She asks PD Kim to keep it a secret, and he agrees, but tells her that Pil Joo also knows. Ae Jung goes to ask Pil Joo to keep it as secret as well. Pil Joo asks if Ae Jung did anything for her 10th anniversary, and she confesses to enjoying the view of beautiful flowers courtesy of someone.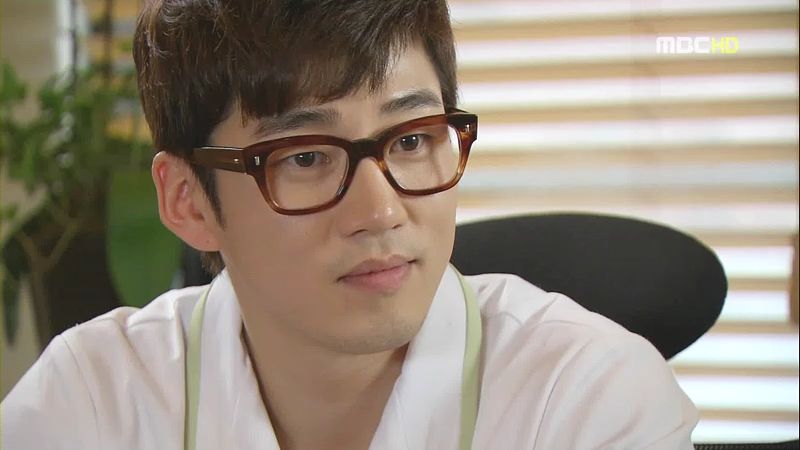 Ae Jung tells Pil Joo that if he goes back to that club and mentions her name, he'll get some fireworks. Pil Joo has never been to a club before and doesn't know they can do that. Pil Joo confesses that he loved to study more than go out and have fun. Ae Jung sighs that Pil Joo's mom is so lucky to have a son like Pil Joo who loves to study. She would love to have a son like that. Pil Joo says if Ae Jung wants a son like that, he needs to marry a man like that. O.M.F.G. Yoon Pil Joo I LOVE YOU, even your teeny hints are the dorkiest cutest thing on the planet.
Ae Jung says that a man like that would listen to his mother, and no mother would approve of her. Pil Joo tells her than there are times when he disobeys his mother. For example, sometimes he and his father would gorge on ramyun, and then be so full they claimed they didn't like their mom's cooking. It was their little moment of rebellion.
Se Ri and Jin are shooting a LG cell phone commercial. They pose for the cameras, but Se Ri whispers that Jin needs to tell her who went with him to the amusement park. Jin says that he and Se Ri are just for show, and she reminds him that is exactly why she needs to know. If she liked someone, she would tell Jin, and wants Jin to pretend to be jealous. She would do the same for him. Se Ri tells him the woman must be amazing, otherwise Se Ri won't let Jin go. Jin smiles for the cameras and tells Se Ri that even if the woman isn't amazing, he'll let Se Ri go.
The agent takes Ae Jung to meet with a famous songwriter. She gets a call that they need to go to a CF shoot with Dokko Jin right now. The CF requires Jin to shave his goatee, and he refuses because that is his trademark. The agent and manager try to convince him that he's super handsome and a flower boy if he shaves his goatee. The director says Jin will drive the ladies crazy.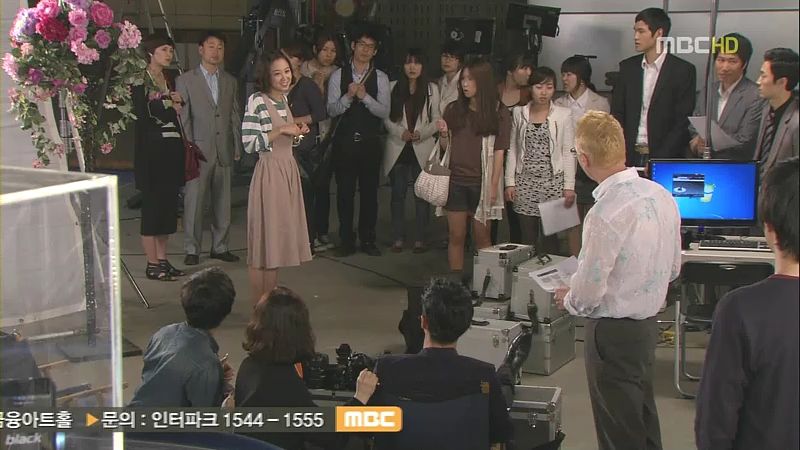 Jin singles out Ae Jung, asking for her opinion about whether he should shave his goatee. Ae Jung says she doesn't know, which makes everyone present upset because Jin uses her lackluster response as a reason why he won't shave it. Ae Jung is sent to convince Jin to reconsider, and he mocks her response of "I don't know?" She asks him why he's doing this to her, and he says "I don't know?" Ae Jung uses the same arguments that he'll look better to convince him, but realizes that he's purposely being difficult.
He reminds her that he's still trying to catch her chicken and torment her. Ae Jung tells him that she read the winter flower story, and even if he catches the chicken, she'll never lay down with him. He decides he'll stop the chicken torment, but asks what she thinks in all seriousness about him shaving his goatee. She says he'll look great, and he agrees to shave it. He tells her that he is shaving it ONLY because of her. But he asks her to do something for him as well.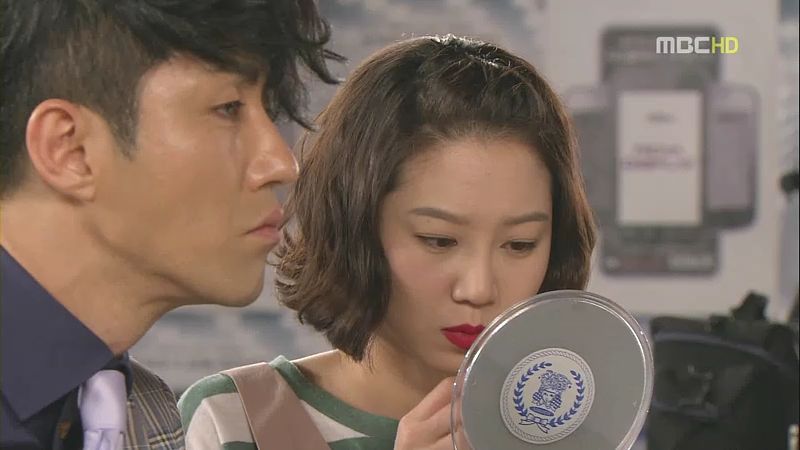 Jin shaves his goatee and everyone is complimenting him. Ae Jung is asked to do her part, which is to plant a lipstick kiss on Jin's cheek. The director asks her to kiss lightly, right on the cheek. Ae Jung sits down and leans in for the kiss. The director is not pleased, and Ae Jung does kiss after kiss that keeps getting rejected.
Jin asks if she is nervous? He asks her to close her eyes and relax. He reaches over and pulls her head into his cheek, as he leans in simultaneously. The kiss print is perfect, and the director is satisfied. We see Ae Jung a little bit uncomfortable as she pulls away, and Jin smiles and looks at her. That night, Ae Jung lays in bed and remembers Jin proclaiming that she will keep thinking of him all the time and her heart will beat faster even when he's not around.
She goes to wash her face when she sees the Jin on the face wash label pop up and tell her that she'll always be thinking of him. Ae Jung goes outside to clear her head, and she thinks back to her cheek kiss. She blushes and touches her cheek, wondering if she's gone crazy. Suddenly her phone rings and Jin calls her. She answers rudely, demanding to know what he wants.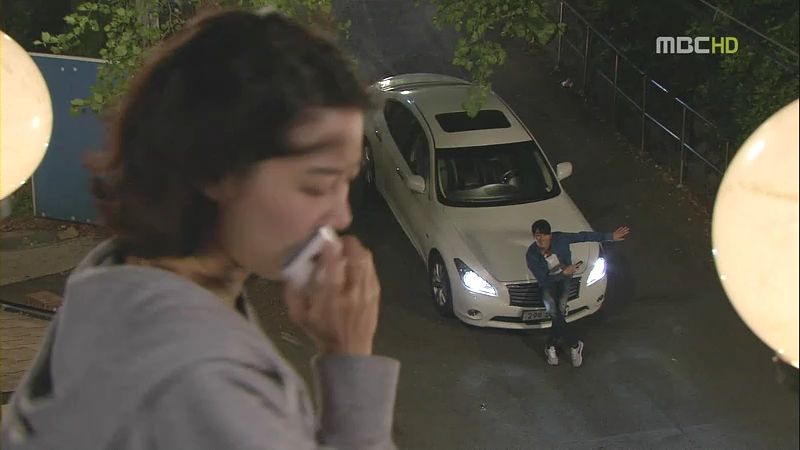 Jin wants to take her out, because right now her heart must be beating wildly, which is the perfect time to go ascertain what it might mean. He's right outside her house to pick her up. Ae Jung looks out over the balcony and sees Jin standing in front of his car. He drops into a courtesy, telling her to hurry up because he's getting tired. Ae Jung thinks to herself that she ought to go to the end of the line so that everything can go back to the way it is supposed to be. Ae Jung looks at Jin again, who smiles broadly and waves at her. He is so killing me with his puppy ways.
Jae Seok tells Jin's agent that Jin's taken off by himself again. Jin has a tradition of watching his own movies on the first day of release and the last day it is in theaters. Today is the last day for Fighter, and Jin has booked a VIP movie hall for the showing. Normally Jin always drags Jae Seok with him, but today he actually told him not to come.
In the car, Jin looks at Ae Jung and wonders why he likes her, she who is poor and dresses shabbily. Ae Jung can't fathom how a rich and high-class brain like Jin's works, so she doesn't have an answer for him. Jin can't discuss this with anyone else, because it's embarrassing if anyone knew, so she's the only he can talk about it. He also warns her to keep it a secret. Jin feels better now that he's told her, but he's still confused as to the why.
Jin asks if Ae Jung possesses supernatural abilities, which would explain his inexplicable attraction to her. Is she using her hoodoo to control his feelings? Maybe she has an excess of sexual energy? Ae Jung tells him that she has neither, though she is about to go crazy, so he better be quiet now. Jin says that Ae Jung's craziness is quite famous, she slapped Se Ri 10 years ago didn't she? Ae Jung finally tells Jin off, if he can't say anything nice he needs to be quiet.
Ae Jung takes a drink of Vitamin Water right when Jin drives over a speed bump, causing her to spill the water on herself. He looks upset at himself for doing it, but pretends to play it cool and tells her to clean herself up, but says it in a way like he doesn't like Ae Jung being dirty while inside his precious car. But its totally a pretext to quickly helping her clean herself up.
Pil Joo is at the studio discussing the program with PD Kim and Writer Han. They discuss location shoots for dates, and Writer Han points out the last date is on a boat and can't be given to Ae Jung. Pil Joo asks why Ae Jung can't get it? Because the boat date will be the most lavish, and it's a waste and not compatible with a girl like Ae Jung. Pil Joo doesn't look happy to hear Ae Jung so demeaned. He's so pissy that he refuses the dinner and stalks out.
Pil Joo goes to grab a ramyum at the convenience store. He's about to buy a Vitamin Water when he thinks the Jin on the label is cackling at him. He puts it back and buys another beverage. Se Ri sees Pil Joo back at the studio, after sending off her assistant with a reminder that she doesn't eat carbs a day before filming.
Se Ri walks up to Pil Joo and this time he recognizes her. He offers her some ramyun but she refuses so as to not get bloated. He keeps offering and she accepts. She grabs the chopstick, claiming she'll just have one bite. She opens the bowl and takes one bite, passing it back to Pil Joo. He asks Se Ri if she wants some kimchee with it. She agrees to enjoy some kimchee with it, taking the bowl back. She devours the entire bowl, each time gesturing to Pil Joo that she'll just have one more bite.
Pil Joo is shocked to see her scarf down all the food. Se Ri realizes afterwards that she ate it all, and she yells at Pil Joo for letting her eat it all. He tells her to not worry so much, and she tells him that eating the ramyun will start a rumor that she's gained weight. Pil Joo calls the pharmacist and writes a prescription for her to help with bloating. Se Ri promises to treat him to a meal next time, but Pil Joo asks Se Ri to please get rid of the Titantic homage on the boat date instead. She agrees, but then runs after Pil Joo, offering to take him to a movie instead.
Jin and Ae Jung arrives at the theater, and everytime the car goes over a bump, Jin either reaches out to steady Ae Jung or purposes drives ever so slowly. Ae Jung smiles because she knows what he's doing, and he smiles back. Se Ri hasn't seen Fighter and it's the last day. Pil Joo confesses to never seeing any Dokko Jin movies, and PD Kim thinks that Pil Joo is a recent Jin fan since he's been asking questions about Jin. Pil Joo confesses to being curious about what kind of man Jin is. Se Ri smiles (thinking it's because of her).
At the movies, Ae Jung calls Jin from the concession line to go in first and she'll buy the food and beverages. Jin tells her that he hates people munching and slurping next to him at the movies, so no food is allowed. Jae Seok is at the theater, armed with a camera, under orders to find out the identity of the mystery girl. Pil Joo looks at a poster of Fighter, and Se Ri asks him why Pil Joo was curious about whether Jin was with her at her fan meeting. Se Ri thinks Pil Joo is curious about her boyfriend, right? She suggests a getogether.
Ae Jung walks into the VIP theater and sits down. She's spotted by Jae Seok, who realizes that the girl Jin has brought to the theater is Ae Jung! Ae Jung tries out the luxury seats, but then looks down and notices that she's got stains on her shirt from the spilled drink in the car. She goes to the bathroom to rinse out her shirt. Jae Seok wonders what he should do, whether he should tell Jin's agent? Se Ri spots him, realizing that Jin is here in the VIP Theater. Se Ri thinks it's a perfect opportunity, they can all watch the movie together in the VIP Theater.
Jae Seok immediately stops them, which leads Se Ri to drag him aside and demand to know if the woman from before is here with Jin right now. Jae Seok plays dumbs, but Se Ri demands to know who she is. Jae Seok refuses to answer, which is when Ae Jung walks out and see them all. She ducks behind a billboard, but she's spotted by Pil Joo, who puts two-and-two together. Ae Jung runs off, but can't escape since PD Kim and Writer Han are in the lobby.
Ae Jung drops her hat and is reaching down to grab it when Pil Joo picks it up for her. He smiles at her, but she just asks him to pretend that he didn't see her today. Poor Pil Joo's face falls to see her running off. Jin is waiting inside the theater with tons of snacks and beverages, looking around with a sad alone face wondering where Ae Jung is.
Ae Jung calls Jin, telling him to watch the movie by himself. This is as far as she can go, she's going back to where she belongs. Jin tells her that he did what she wanted, he bought all the snacks she mentioned, including some potato snacks (harkening back to the camelia story and the potato gift metaphor). Damn boy, you are the very definition of a mouth like a knife, a heart like a tofu.
Ae Jung asks why he did it, she's very scared of the so-called beans. Jin wonders if she's still afraid he's going to torment her chicken, so now she's hiding. Ae Jung confesses that she's hiding because she's scared. She's scared not because of his torture (or threats thereof), that she can handle. She's scared because she actually likes it when Jin is mean to her.
Ae Jung confesses that she's learned so much in the last 10 years (about the rules of the industry and how to let go), but she doesn't want all she learned to evaporate because of Jin, because her heart may be touched. Has Jin considered what might happen if Ae Jung won't let him go? Which is when we see Jin already walking out of the theater, headed for his Ae Jung….
Thoughts of Mine:
Best Love continues to knock my socks off, and a few other items as well for good measure. This story is so fabulously constructed, the characters and their interactions all necessary and well integrated together. Am I surprised that five episodes in, we've gotten a confession from one lead and a budding realization from the other lead of potentially reciprocated feelings? I sure am, and absolutely thrilled with this fast-paced plot movement.
When the Hong Sisters decided to up the ages of their OTP a good 15 years, suddenly one of my major gripes with a few of their dramas love stories evaporated. BL is shaping up to be a love story for the ages in terms of laughter and thoughtful emotional landmines and realizations. Can I say a criticism of You're Beautiful now? I hated the fact that Hwang Tae Kyung, who is arguably not even as big a star as Dokko Jin is supposed to be in BL, couched his first confession of reciprocated feelings to Go Mi Nam in the words "I now give you permission to like me." That was when I checked out of the love story, much as I loved that drama to pieces prior to that.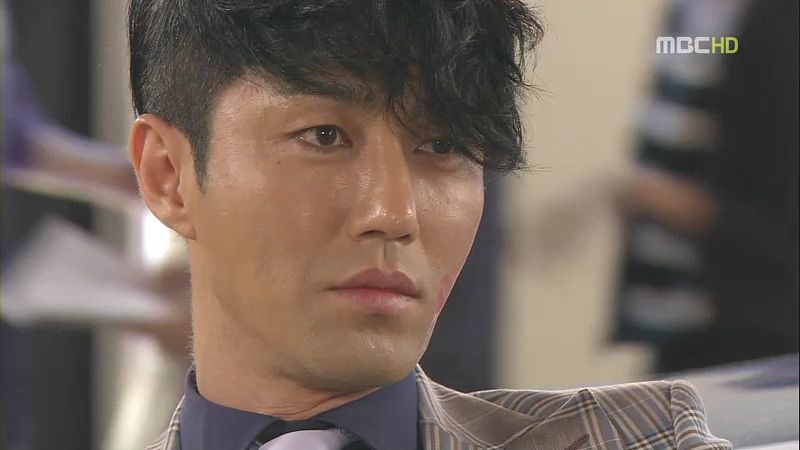 Perhaps the Hong Sisters understood my frustration with that type of arrogance even in the face of love. Love is the great equalizer, and it fills me with glee to know that Jin immediately realizes it. Oh, he still talks like an arrogant conceited ass in front of Ae Jung, but he knows and she knows that that's just his normal posturing. But everything else between them has changed the moment he confessed that he liked her. She has the power now, and he handed it to her.
I love how Jin takes such a giant leap of faith with his own uncontrollable feelings for Ae Jung. Her rejection of him immediately made him vow revenge and constant mental torture, but we saw immediately that it was just an excuse to be around her. When Jin walked back into his house and let down his guard and collapsed of exhaustion, I just wanted to give him a hug for being such a brave guy and not beating around the bush.
Poor Pil Joo, who continues to be anything and everything that is perfect. This drama is going to KILL me with the Pil Joo love and his growing fondness and interest in Ae Jung. I can see Se Ri being set up to complete a secondary OTP with him, and I'm cool with that. I love how he's the only man not wowed by her and turns her into a normal girl and not a big star. I still think that Pil Joo and Ae Jung have lovely chemistry, and on paper would create a magically happy pairing.
But Jin and Ae Jung have flipped this switch this episode with me, from theoretically rooting for their pairing to full on giving my stomach butterflies whenever they have a scene together. The lipstick stain kiss was tenderly sexy, the way Jin gently grabbed her neck and pulled her into his cheek, while he simultaneously leaned into the kiss.
I think that gesture is really a giant metaphor for this love story. Ae Jung's confession at the end that she's really just scared of what might happened between her and Jin says it all. She knows better than to get too close to him, so she doesn't know how to plant a kiss just right. She needs Jin to actively pull her closer to him, and he also needs to move closer to her and meet her halfway. Perhaps that is the only future for them, he loses some popularity to be with her, she gains some popularity to be with him, and the world finds some equilibrium between reviled Gu Ae Jung who is secretly a sweetheart and adored Dokko Jin who is secretly a pompous ass.