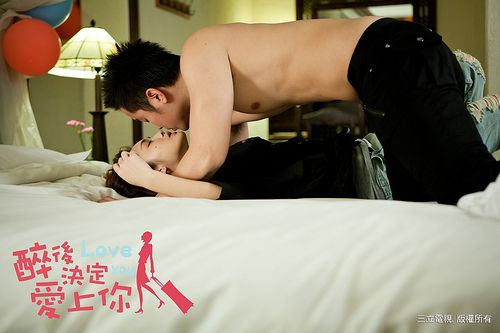 I felt like last week every Drunken to Love You watcher turned into an impatient voyeur as we clamored for a certain upcoming scene to arrive in episode 6. But like the proverbial double-edged sword, while we got what we wanted (still fanning myself as we speak), we also got a corresponding dose of cold water poured on our OTP.
I mention in an earlier recap that I don't hate Avril, whom I found selfish and self-absorbed but not really evil. Well, I've officially transitioned to the I-hate-Avril's-guts camp after this episode. So make some room for me, will ya? I think this lady is going to stir up more trouble before all is said and done. But first we get to see Xiao Ru and Jie Xiu take the next step in their relationship.
Cup 6 recap:
Xiao Ru is worried about the gifts going to waste, so Jie Xiu says if she wants to extend the borrowed happiness to the bed, he'll be glad to participate. Jie Xiu asks Xiao Ru how "hard" she wants to play tonight? He suggests the flavored contraceptives, while Xiao Ru offers to maybe model some of the risque lingerie. Jie Xiu says sure, he'll end up taking off the lingerie anyways. Xiao Ru laughs and tells Jie Xiu to go right ahead and put on the sexy lingerie himself. HA. She leaves with a snicker.
Avril is shooting a slapping scene with Rickie where she delivers one NG after another. The director is furious with her for failing to deliver even one slap properly. Rickie's manager is upset that Rickie's face has been used as a punching bag. Rickie is kind and tells Avril to work on it, asking the director for a break.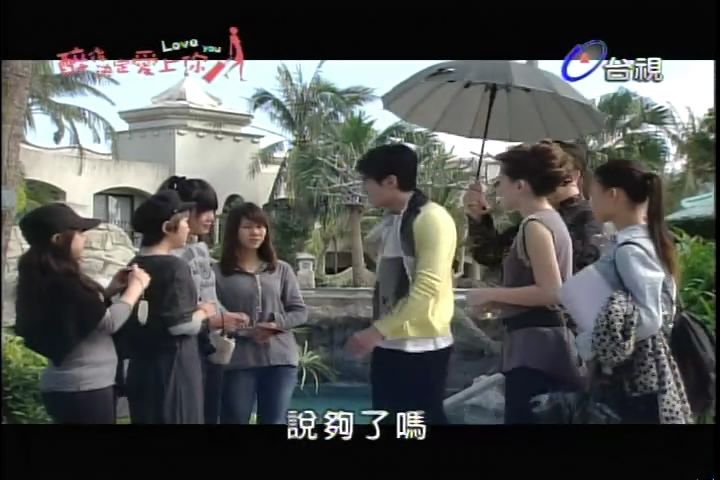 Rickie's fangirls are upset on his behalf and yell at Avril, and Rickie stands up for Avril and chides his fans for failing to see Avril's hardworking attitude. Avril's assistant tells her that their boss was hoping Avril could have a scandal with Rickie during the filming, which will raise her stature in the industry.
Xiao Ru is getting a massage at the spa, while Jie Xiu looks around for remodeling design ideas. The masseuse is envious that Xiao Ru has such a handsome, wonderful husband, and lets slip that Jie Xiu is planning a special surprise for Xiao Ru during lunch. After the massage, Jie Xiu runs off telling Xiao Ru that he has something he needs to take care of. He'll be back when it's resolved. Jie Xiu is headed to see a reclusive wood carver at the behest of his boss, looking for a wood sculpture for a client whose sculpture was damaged during a move.
Avril is moping during lunch, and Rickie comes to cheer her up. He tells her a story of his early days, when he feel asleep after one particularly long workday playing a ghost. He woke up to find a kids choir visiting the set and freaked out when they saw him. Avril is cheered up, and Rickie sees her smile and remembers his girlfriend.
Xiao Ru arrives at lunch and is escorted to her table, which is right next to Avril and Rickie. Jie Xiu is at the home of the wood carver. The artist has Jie Xiu fishing in his pond, and Jie Xiu refuses to play his games to get a replacement sculpture. He tells the artist that right now, someone more important is waiting for him to express his sincerity.
The artist is touched that Jie Xiu is putting his wife first, and understands that love is more important than his sculpture. Before Jie Xiu leaves, he sees a pair of wooden wild boar carvings and he asks the artist for another favor. Xiao Ru has been sitting in the restaurant waiting for Jie Xiu, finally telling herself not to have expectations, and to be content with what she's already been given.
Xiao Ru calls the waiter over to order, but is told that Jie Xiu has already pre-ordered the food. The food arrives and it's all the dishes that Xiao Ru created in her diary. Jie Xiu arrives right at that moment, and he brings out the last dish. Avril looks shocked, and Rickie recognizes Jie Xiu as the architect that had a scandal with her earlier. Avril says that they are all just friends.
Xiao Ru asks how come Jie Xiu came back when he had to work, and Jie Xiu asks her not to talk about work since he rushed back just for her. He asks how she feels now, and she confesses that she feels so indescribably happy right now. Jie Xiu asks if she wants to feel even happier, and he calls in an acapella group to serenade her.
Avril watches Jie Xiu and Xiao Ru, and Rickie watches Avril and makes note of her dismay. One of the singers pulls Xiao Ru up for a dance, and Jie Xiu gets up and dances with Xiao Ru. He thinks to himself that he wants his wild boar girl to smile just like right now. Rickie asks Avril if she wants to go over and join her friends, but she doesn't want to bother them.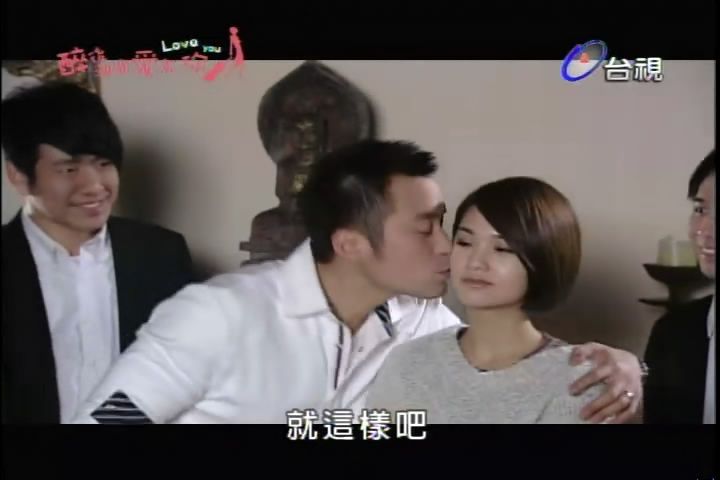 The song ends, and Jie Xiu says he's out of ideas now. What to do? The acappella guys start chanting that they kiss, and Jie Xiu kisses Xiao Ru on the cheek because his wife is too shy. Avril drops her menu, and Rickie tells her that she needs to work on her acting. He tells her that a married man can't be touched, so it doesn't matter what happened between Avril and Jie Xiu in the past, she can't get between them now. Avril keeps insisting that she's just friends with them.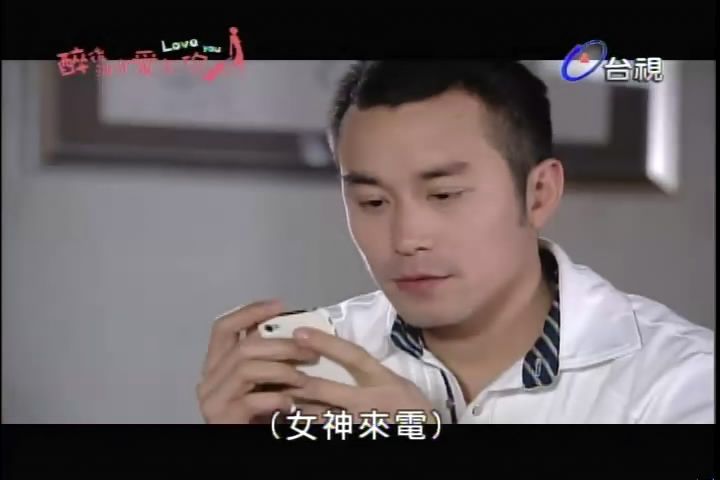 Outside the restaurant, Avril calls Jie Xiu, but he doesn't pick up his phone knowing that the call is from her. Xiao Ru looks at Jie Xiu curiously, asking who it was? He tells her it was nothing, suggesting they eat now. Avril thinks to herself what to do? She can't go inside and argue with Jie Xiu right now, she needs more evidence that his relationship with Xiao Ru has progressed. The paparazzi is walking his way to the hotel.
Later in the afternoon, Jie Xiu takes Xiao Ru to a bakery kitchen, renting it for the entire day for her to cook and bake whatever she wants. Avril is sneaking around outside watching them. Xiao Ru suggests that they make bread, but then realizes that Jie Xiu has a bad memory surrounding bread when he was growing up. We see a young Jie Xiu at his birthday party, waiting for his mom to come home. When his friends leave, Jie Xiu ended up drawing pictures on the dinner rolls so they can be his guest.
Xiao Ru and Jie Xiu fight over kneading the dough, and in their tug-of-war the first dough ball flies out the window and into Avril's face. They start over again, making bread together, ending up with a pudding bread that incorporates Jie Xiu's favorite dessert into the bread, finished with two raisins for eyes. Xiao Ru says that this bread belongs only to Jie Xiu, who takes a bite and tells her that the bread is delicious.
Xiao Ru says it is more than delicious, the bread tastes good because it has her special ingrediant in it – sharing. From now on, Xiao Ru will be by Jie Xiu's side and share everything with him. Jie Xiu thinks to himself that he wishes time could stop right now, he's not sure he's doing this solely to make Xiao Ru happy. Jie Xiu leans in to kiss Xiao Ru, but they are interrupted by the cleaning lady who has arrived to clean up the kitchen.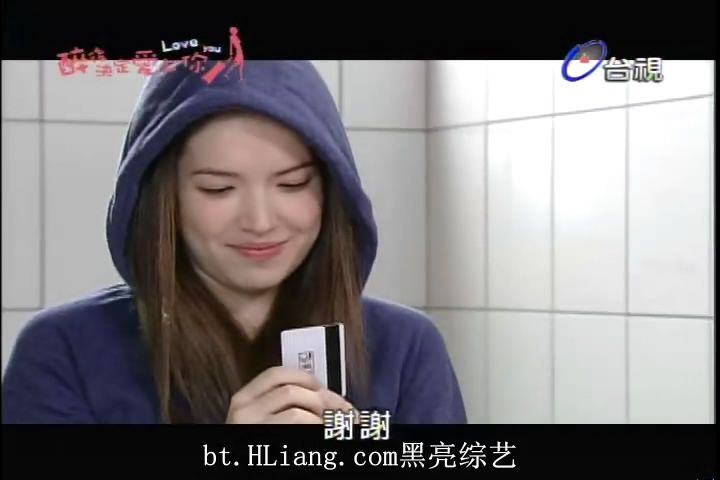 Avril washes her face and rails at Jie Xiu. She overhears the cleaning ladies gossiping about Mr. and Mrs. Song, about all the special gestures that Jie Xiu asked for to be sent to the room beforehand. Avril pretends that she's on an errand for Jie Xiu, and asks the cleaning ladies if she can borrow their room key.
As Avril is sneaking into their room, she runs into Rickie, who recognizes her from her fancy high heels. She lies that she's avoiding the paparazzi, and he tells her that she's it's clear that she's doing something wrong. Rickie tells her not to be an interloper and ruin her career. Avril tells Rickie that he only knows love on the big screen, he can't understand the love that she is seeking. The same words were once spoken by Rickie's ex-girlfriend Sandy, when she left Rickie to shack up with a married man. Rickie confuses Avril with Sandy and warns her that the man is already married.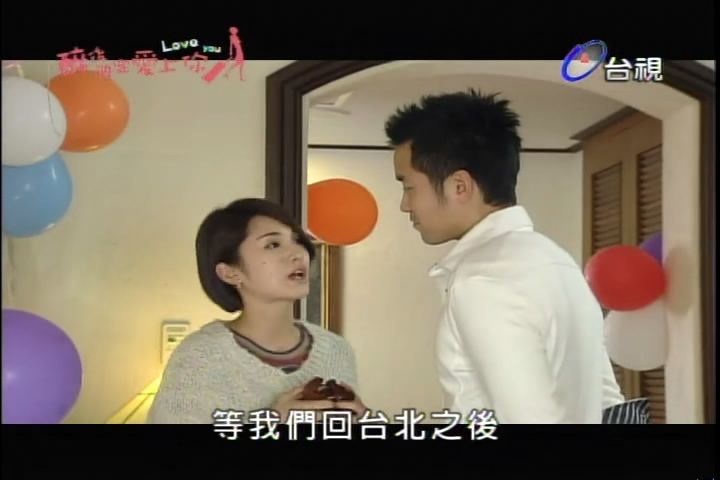 Suddenly the paparazzi arrives and Avril sneaks into the room while Rickie lures him away. Avril hides in the room when Xiao Ru and Jie Xiu return. He gives her a gift of a pair of wooden pig carvings, and she thanks him for the gift and everything he's done for her. Jie Xiu suddenly sees Avril hiding behind the bed and he asks her to come out.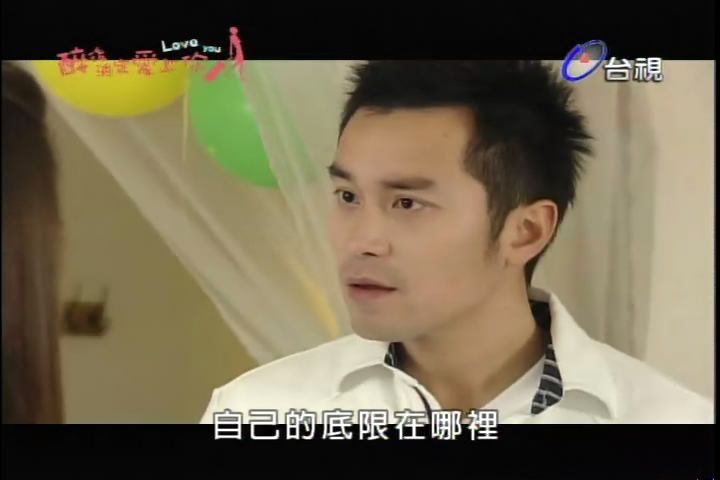 He demands to know why she is here, and in his room? She changes the subject, pulling out all the sex toys and accusing Jie Xiu of being the one to go overboard. Xiao Ru tries to explain that it's all a misunderstanding. Jie Xiu tells Xiao Ru that there is no need to explain to Avril, telling Avril that they have already broken up so there is no need to explain to her anything.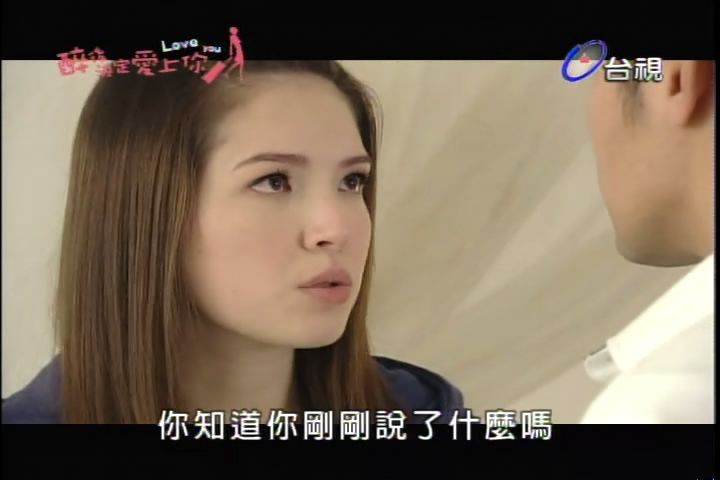 Avril uses back-assward logic and says that even if they broke up, it's not been announced, so Jie Xiu can only be nice to her. She demands to know why Jie Xiu is fooling around with Xiao Ru? Jie Xiu says that he never fools around with anyone. Oh snap! He tells Avril to never compare what he does to what she does. Avril tells Jie Xiu that even if she fools around in a multi-hued industry, in her heart, she always has just one color, the color that is Song Jie Xiu. She points to his heart, asking what the color of Jie Xiu's heart is right now?
Jie Xiu turns away from her, and Xiao Ru tries to calm them down, asking them not to talk when they are both so angry. Jie Xiu leaves the room, going out for some air. Xiao Ru wonders if she was the reason for Avril and Jie Xiu's breakup. Avril tells Xiao Ru not to believe that Xiao Ru can take Jie Xiu away from her. Xiao Ru declares that she hates someone taking her things, so she will not take Jie Xiu away from Avril. Avril leaves, but not before telling Xiao Ru to not become a selfish woman and remember what she just said. She tells Xiao Ru to leave right now.
Rickie gives an interview to the paparazzi, who tries to dig up background about Avril. Rickie finds out the paparazzi has been following Avril for 8 years, and offers to drink with him to find out more about Avril. Jie Xiu is drinking a beer out in the garden, wondering to himself about how he really feels? The cleaning lady from earlier finds Jie Xiu, sitting down next to him to chat, suggesting that he bring his pretty wife outside to enjoy the view. She notices Jie Xiu's unhappy expression, and wants to hear about his problems. She tells Jie Xiu not to fight over insignificant things. She says her husband stays by her side everyday, and points out the star in the sky as her deceased husband.
She shows Jie Xiu a picture of her husband, and on the back is a series of zheng characters (the letter 正 is formed by five lines, which the Chinese use to mark off when counting). The cleaning lady teaches Jie Xiu to think about every time Xiao Ru has made him smile, and each such memory he marks off one line.
While Jie Xiu is thinking about Xiao Ru, she's in their hotel room writing him a goodbye letter. The cleaning lady notices that Jie Xiu has written many Cheng characters, telling Jie Xiu that the girl in question must indeed be his true love. She tells him that things can change in an instant and he can lose her, so he needs to go now and grab her. Jie Xiu runs off to find the girl who makes him smile.
Xiao Ru is getting ready to leave when Jie Xiu comes back to the room. Xiao Ru hides in the bathroom while Jie Xiu reads the letter. He sits down and rails at everyone leaving (him), and that no one has ever truly cared about him. In the end, he's still alone. Jie Xiu gets a delivery from the manager, design specifications of the resort and a bottle of whisky.
Jie Xiu suggests the manager drink with him, and the poor manager thinks Jie Xiu is coming on to him. Xiao Ru tries to crawl out the door, but hears Jie Xiu talking about how much Xiao Ru means to him. Jie Xiu originally wanted to make Xiao Ru happy, but it's actually Xiao Ru that has given him multiples of happiness. He's bitter that Xiao Ru didn't come into his life earlier, and has now left without even saying goodbye.
Jie Xiu notices Xiao Ru's packed bags, looking around hoping to find her. He gets enraged and smacks the bathroom mirror with his hand. Xiao Ru comes out and tells him not to hurt himself. She is the one at fault, not him. Jie Xiu hugs her, telling her that everything he did today is real. In the future, she can borrow as much happiness as she wants, but she can never leave him. He tells her not to cry, he only wants to see her smile. Because of her, he feels complete. He looks at the ring on her hand, telling her that he's finally discovered that the person who is worth it is standing in front of him.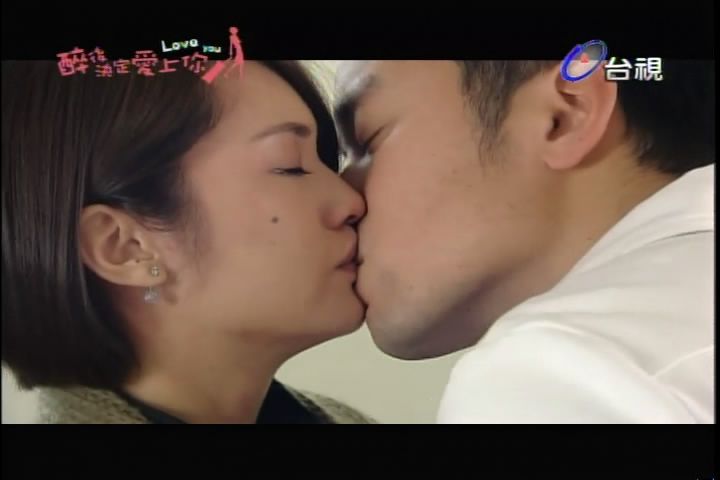 Jie Xiu leans in to kiss Xiao Ru, and they stumble towards the bed. Uhm, I can't describe the next scene, so let's use screencaps to illustrate, okay?
This next scene is important so I'll describe it. In his haste to get her top off, Jie Xiu pulls Xiao Ru's sweater apart and a button flies off and lands on the floor.
Now back to more making out.
Rickie has gotten the paparazzi dead drunk, discovering that Avril is not the third party, since she's been dating Jie Xiu since college. The paparazzi is astounded that Avril can watch her boyfriend marry another woman, and use him for her career.
Rickie kicks the paparazzi out, who then so happens to be in the hallway and sees Avril sneaking into Jie Xiu and Xiao Ru's hotel room. He decides to stake out and wait for the money shot.
The next morning, Jie Xiu wakes up and turns to tentatively talk to Xiao Ru. He sits up in shock when the sleeping woman next to him turns around, and it's Avril asking him if he feels better now
Thoughts of Mine:
KOALA HULK OUT. IS SO ANGRY. KOALA SMASH FURNITURE. WTF, Avril Tang?!?! Are you kidding me? You snuck into the bedroom of a legally married couple and then somehow convinced Xaio Ru to trade places with you, and you're going to pretend to Jie Xiu that he slept with you last night and not Xiao Ru?
Oh jesus, you are an piece of work, Avril. I cannot even….you disgust me. Put aside the Jie Xiu and Xiao Ru are married, Jie Xiu has already stated that he considers the two of you broken up and he's not just fooling around with Xiao Ru. How dare you continue to stake your claim on him?
I can't say I didn't love this episode, even if the last scene raised my blood pressure by about 100 points and made me start cursing in languages I didn't even knew I spoke. I do think this episode showed both the strengths and flaws of DTLY clearly. The strengths are the continued thoughtful writing for the emotional connection between Jie Xiu and Xiao Ru. The weaknesses are everything else – the small-scale set up with an entire episode set at the resort and not much happening, adorably bright but rather befuddled Rickie (btw, I'm LOVING Tom Price's adorably Canto-accented Mandarin, so glad they didn't dub him), Avril sneaking around to spy on our OTP, and the excess of coincidences.
But all that doesn't annoy me. I'm simply pointing out the (more glaring) flaws, but glad that all the strengths of DTLY continue to drive the drama and remains the main focus of the story. I love how Jie Xiu made a tabulation of all the times Xiao Ru made him smile (sorta like making a pros and cons list), and realizing that his feelings for her were tied to how happy being with her made him. Happiness should be the main criteria for being with someone, when Jie Xiu finally can see it clearly.
I suppose the upcoming Avril-generated angst between Xiao Ru and Jie Xiu is technically pretty decent for a plot twist, and the next episodes looks to up the intensity another level. While some drama couples need machinations and angst to bring them closer together, Xiao Ru and Jie Xiu are the opposite IMO. They are a couple that are falling in love through the most ordinary, mundane, and realistic of ways – by spending time together and being there for each other.