I wish I had more substantive Lie to Me updates for everyone, but all I've got is a haircut to share. It's better than nothing, right? The male lead in question unveiled the haircut today while filming an upcoming birthday party scene. I have to say he looks so much better with this new do.
I guess a new do is yet another indicator that the second half of LTM might be chock full of new complications and new directions. As long as Ah Jung and Ki Joon remain on a collision course towards each other, I could care less where anyone else ends up. But I prefer Yoon Joo to end up at the bottom of a snake pit. Filled with a bajillion snakes.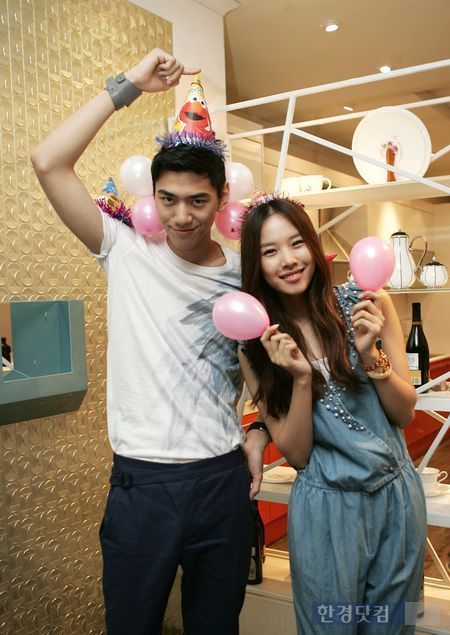 It's been awhile since I've seen the online chatter so rabid for a K-drama. Baidu and DC Gall have been on fire all week, and if you guys think my threat to punch Yoon Joo in her smug face and then bust Ki Joon's kneecaps was violent, it's nothing compared to the disemboweling they are getting elsewhere. C'est la vie – that what you get for making Ah Jung (aka Yoon Eun Hye) cry. Though I confess I haven't the heart to lay a hand on Kang Ji Hwan. I am willing to be patient and hear him explain himself.
[Credit: all pictures from Baidu Lie to Me bar]