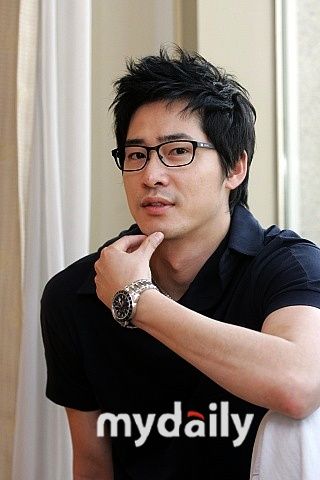 Kang Ji Hwan, one of the few K-stars I have made a valient effort to be a completist of his works because I adore him so much, is currently burning up the small screen with Yoon Eun Hye in Lie to Me. The drama doesn't wrap until the end of June, but Ji Hwan has already lined up his next project.
He's headed back to Chungmuro and doing a movie which starts filming in August. It's called Tomorrow's News, and is based on a popular manhwa about a pair of siblings who find a radio that can report tomorrow's news. The siblings initially find the magical radio entertaining, but gradually begin to want to change the future.
The movie will modernize the original manhwa setting from the 80s to today. Rumor has it that his leading lady will be someone who starred in a Spring drama, which pretty much means a handful of potential co-stars. I'm so obsessed with his Hyun Ki Joon right now I can barely imagine him playing another character, especially acting opposite a leading lady that is not Eun Hye.
Nevertheless, I'm thrilled at his busy schedule since his contract dispute really stalled his projects for the past 2 years. You know, if Faith keeps getting delayed, Ji Hwan can end up doing the drama again. Though what would be most amusing is if Faith gets delayed so long its original star Lee Junki gets out of the military and returns to the drama he had to drop out when the army poached him from us all.