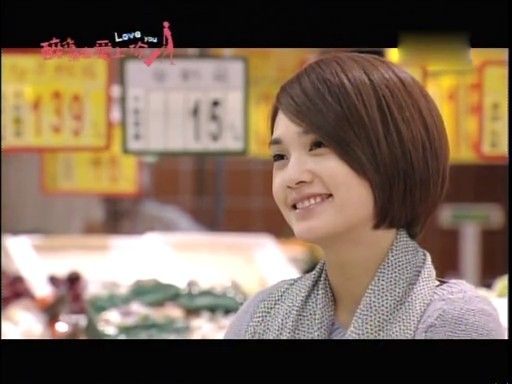 This is going to be a HUGE week in Drunken to Love You land. The ratings hit 4.89 last week, and the entire world knows that Joseph Chang and Tom Price are jumping in a pool shirtless if the ratings break 5. Luckily they get some help this week with the arrival of yet another male lead – Rainie Yang's real life ex-boyfriend Xiao Gui is guest-starring as someone who harbors a long-held grudge against Xiao Ru. Everyone's waiting to see if sparks fly between them. And lastly, TW-netizens are already naming Xiao Ru and Jie Xiu's maybe baby. They call the kid Song Liang Ping which means Song Two Bottles, which you can draw your own alcohol related reference.
Written preview for cup 9 of DTLY:
One button allows Jie Xiu to confirm that the person who spent that night with him at the resort was Xiao Ru. And Jie Xiu even exchanged this button for a baby?! Like a practical joke played by a stork, Jie Xiu can't believe that he could be like a male lead in a drama and "hit the jackpot in one try."
But Xiao Ru's many suspicious behaviors lead Jie Xiu to have no choice but to conclude that he's going to be a daddy. As Xiao Ru is deciding whether to keep it or get rid of it, Jie Xiu decides to wholeheartedly receive this unexpected surprise with Xiao Ru……
On the otherhand, just when Xiao Ru is busy dealing with the baby and Peggy and Yi Xian's wedding banquet, the new restaurant manager arrives. Xiao Ru is just a head waitress and doesn't appear to have ever met him before, but the new manager stares at Xiao Ru with hatred in his eyes…..