It's been awhile since a saguek get a Wed-Thurs slot, over a year and a half to be accurate, since Chuno in early 2010 won Wed-Thurs for KBS. I think KBS is hoping to recapture the magic, using the same Red One camera as Chuno and giving The Princess's Man the same coveted time slot, to premiere after Romance Town wraps up. The first official stills have been released for the main leads Park Shi Hoo, Moon Chae Won, and Hong Su Hyun.
While I always think Park Shi Hoo looks like an albino bird in stills, whenever the man acts on screen he totally wins me over. I can't figure it out. I don't find him good looking, but he's very mesmerizing when I watch him act. I do think the stills for TPM are going overboard with the Korean Romeo and Juliet references. Instead of a window, we get an elevated dais? Eh, it's cute, so I won't complain.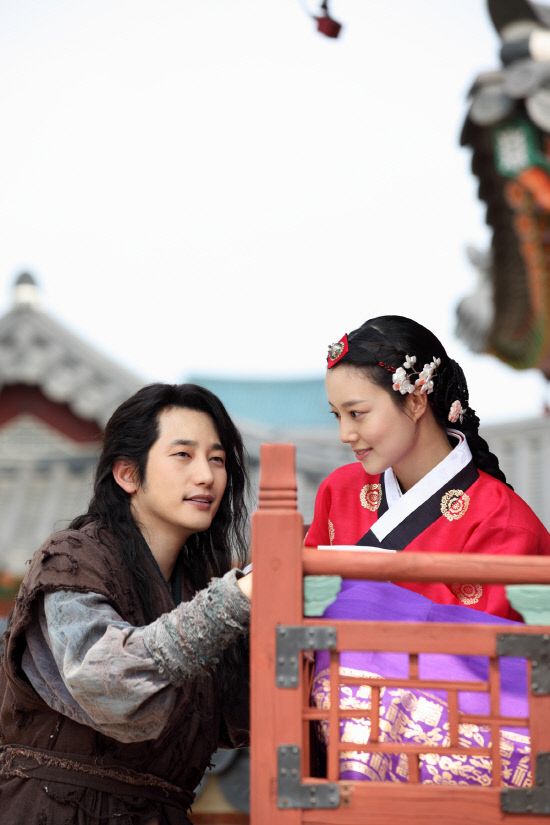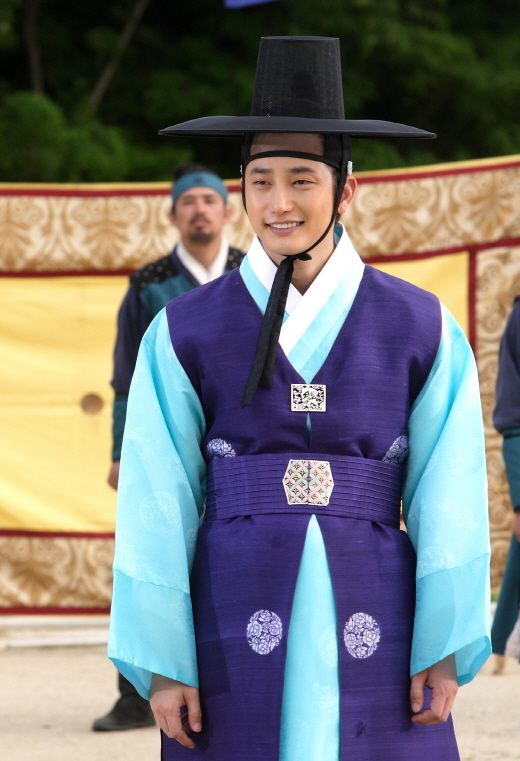 We also get a first peek at Hong Su Hyun as another princess in this sageuk tale seemingly teeming with princesses and prince charmings. I quite liked her portrayal of self-absorbed and sassy So Ran in Lie to Me.