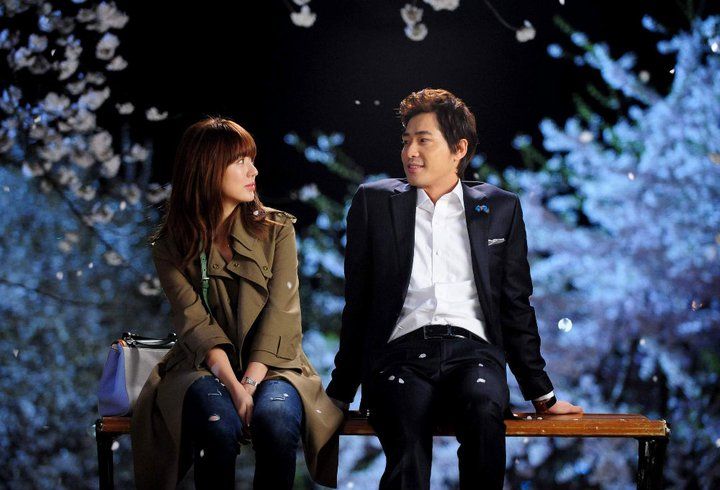 I've been live-watching dramas for a few years now (wish it weren't so, sometimes the pain of the wait outweigh the pleasure) and each experience is different. Strolling by DC Lie and Baidu LTM bar, I get this warm happy family vibe. Most dramas have some bits of contention, primarily from fans split between the first and second leads. Usually fans stayed relatively respectful, but I've encountered some forums which have exploded in vitriol, marring the drama-watching experience.
While most drama forums tend to stay pretty polite, the LTM forums have been an extraordinarily cohesive place. It reminded me to thank all the new readers who have been camping out at the playground, for being so funny, polite, and engaging on all the LTM posts.
I know everyone is starting to get really sad about the drama ending, and you guys need to know the feeling is widespread. Baiduers have been posting the most lovely preemptive farewells and salutes to the LTM-watching experience. Some of the posts have been absolutely enlightening and uplifting. I wanted to share two specific posts with you guys, which I find captures the mindframe of everyone who loves this drama. My own feelings about LTM? I'll save it for the recap of the final episode.
From yoyoyu2012 at Baidu LTM bar (translated, edited, and emphasis by me):
Perhaps there are just too many thrilling television shows over the years, so watching City Hunter doesn't feel that exhilirating.
Perhaps there have been so many classic dramas, so watching Best Love it doesn't feel so classic.
Perhaps there have been so many deep and thoughtful movies, so watching 49 Days, one doesn't feel the need to ponder too deeply.
Nevertheless, these are all very good dramas in their own right, so why is it, after watching so many K-dramas, J-doramas, US television shows, this particular drama that isn't so very thrilling, classic or deep, I am deeply drawn to it and cannot stop thinking about it.
After much consideration, I think I know why – it's because this drama gives off the tangible sensation of love. At times gentle, other times intense. At times real, other times illusory. The softness of liking each other, the depth of loving each other, binding the two of them together. Beautiful, innocent, magical yet so very tangible. It looks so absurd, yet gives off the palpable understanding of coming alive through love. I suppose this is why this very ordinary story tugs right at the heartstrings.
I wanted to give thanks to this drama, which marks the first time in my life where I wanted so badly for the male and female leads actors to be together. Thank you [Ji Hwan and Eun Hye] for so bringing to life this drama and creating this beautiful love story, which feels so real that it affected the real viewer in me. It's like a drug addiction, my desire for you two to be together, yet so worried that it's just a dream of mine. It's led me to realize that a beautiful love is just like that – leaving a person feeling bittersweet, happy yet wistful.
From wesjean at Baidu LTM bar (translated and edited by me):
How can I forget?
How can I forget the original scriptwriter's tentative and rather novel script.
How can I forget the unmarried original scriptwriter giving us the breathtaking and memorable Cola Kiss.
How can I forget Hye and Hwan's give-it-their-all performance.
How can I forget their performance that felt at times like it was real, unsure of when it was acting, causing Hye fans to become Hwan fans, and Hwan fans to become Hye fans as well.
How can I forget every gesture and every smile from Hwan and Hye. We felt their every sorrow, every happiness, every emotion.
How can I forget all the fans who loved them so and created a couple's bar just for them.
How can I forget this drama brought out gramps in their 80s down to kids in their teens. Everyone got addicted.
How can I forget this drama unearthed an entire army of de-lurkers [on Baidu], each of them daring to post for the first time and confessing it was because of this drama.
How can I forget people bringing the latest news, watching each episode live, translating all the latest information.
How can I forget the vast numbers of Mommy fans, who neglected their husband and child, crazily addicted to this drama and staying at the bar all day long.
How can I forget this drama spawned a legion of X-rated ladies who analyzed every detail of every scene, and parsed our hotel president from the tops of his head to the tips of his toes.
How can I forget the number of men who dared to admit they loved this show.
How can I forget all the school-age fans who admitted to obsessing about the drama instead of studying for the entrance exams, and worried they would fail.
How can I forget the posters from all over the world who contributed to this bar.
I will always remember this one Spring-Summer season, when I was crazily obsessed about a K-drama starring Kang Ji Hwan and Yoon Eun Hye called Lie to Me.
Some funny confessions from Baiduers:
– My husband went to a business dinner. On his way out he told me "now you can spend the evening with your fantasy love without any distraction."
– I've re-watched the entire drama up to episode 14 ten times now. My husband asked me if I could possibly watch something else for a change.
– Every single computer, phone, I-whatever screen is now changed to a picture from LTM.
– I rewatch scenes on the bus, train, in the toilet, and then giggle like a loon.
– I sleep, eat, and dream our hotel president. My husband has been relegated to Extra #1 in the movie of our life.
– I accidentally called my boyfriend Ki Joon.
– I spend hours PS-ing (photoshop) pictures of HwanHye.
– I wonder if maybe I've been possessed. But everyone here is equally insane, so I don't feel so bad.
– My ringtones are all changed to dialogue from the drama, including "honey, I'm here", "be mine" and "do you really want to break up with oppa?"
– I sleep with my notebook within reaching distance so I can immediately check for updates.
– I have no life outside of Lie to Me.