Vic Zhou (Zai Zai) just wrapped filming on the movie Cohabitating with Fashion with Vivian Hsu in Beijing two weeks ago. He flew back to Taiwan and immediately started filming the upcoming Director Zhu Yen Ping's remake of one of the most iconic TW-movies of all time Destiny's Pair. The movie will be the first collaboration between Zai Zai and Ella (who herself just wrapped filming on the upcoming TW-movie Bad Girl with Mike He – lord do any of these actors rest?).
The original 80's movie Destiny's Pair was a blockbuster movie that made everyone's tear ducts go into overdrive. Adorably enough, the child actor in the original movie was Xiao Bin Bin, who is the father of current child actor du jour Xiao Xiao Bin, who will be playing the son in this remake (really, the son will be playing the same role that rocketed his own father to child actor stardom 27 years ago). Zai Zai plays a hobo who adopts an orphaned street child, hence my perfect wonderful Zai Zai already looks like a hobo in these press conference pictures.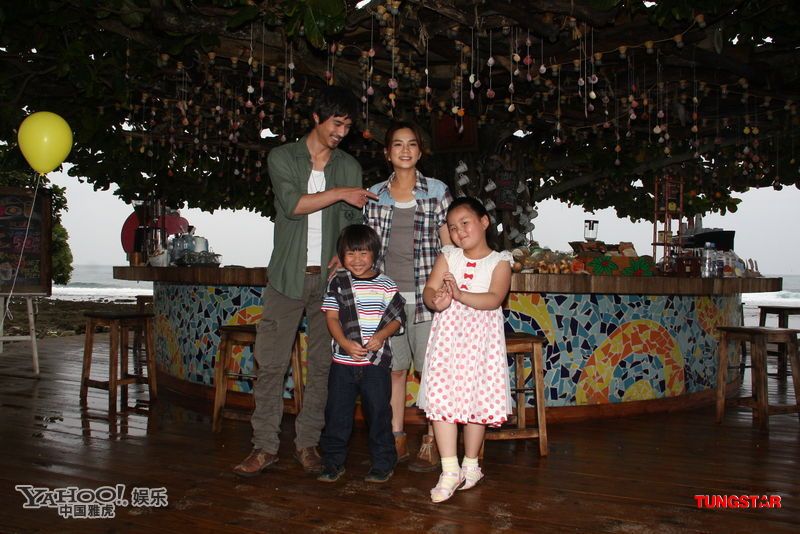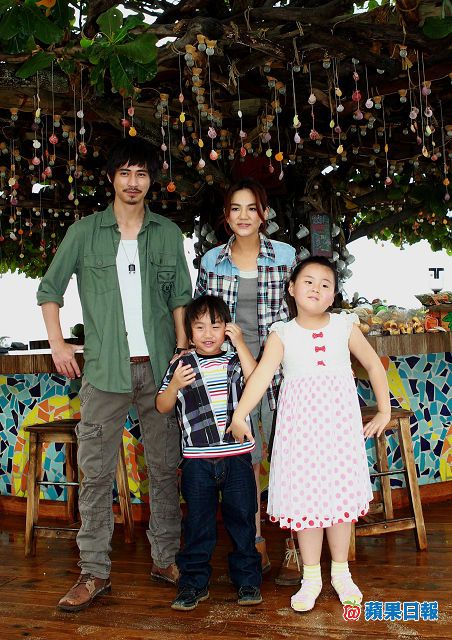 In the movie, Zai Zai finds Xiao Xiao Bin living on the streets and takes care of him, even though he's living meal-to-meal himself. He meets a blind woman who runs a flower shop and comes to care for her. He manages to scrounge up money for her surgery. After she gets her sight back, he refuses to reveal himself to her, until she sees him begging for money and hands him some cash. When she touches his hand does she realize that he's the one who has been supporting her this entire time.
Apparently the movie will be updated and the narrative might undergo some significant changes, but the basic outline remains unchanged. This will be PD Zhu's first attempt to remake his own movie, since he directed the original.
PD Zhu has gone out of his way to tell the reporters that since they started filming, Zai Zai has astounded him with his ability to express any emotion perfectly. PD Zhu calls Zai Zai "the most amazing actor I have ever worked with." Tee hee, PD Zhu's compliment thrills me to no end. Of course he is amazing. He's Zai Zai.
I've also heard through the grapevine that Zai Zai and Janine Chang's epic period war drama The Other Shore 1945 will be airing sometime in July. And lastly, Zai Zai revealed at this press conference that he's been taking intense horseback riding lessons for his next movie scheduled to shoot in August. He complained that he has a sore rear end for days now because of all that horseback riding.
And if you all followed my Zai Zai posts, you would know that movie in question will be Zai Zai's first historical wuxia role – he will be playing one of the seven Yang's Brothers in the epic big-budgeted HK adaption of the popular Chinese folktale. The other six actors playing the brothers are: Ekin Cheng, Louis Koo, Raymond Lam, Deng Cao, Feng Xiao Feng, and Wu Zun.
[Credit: China news]