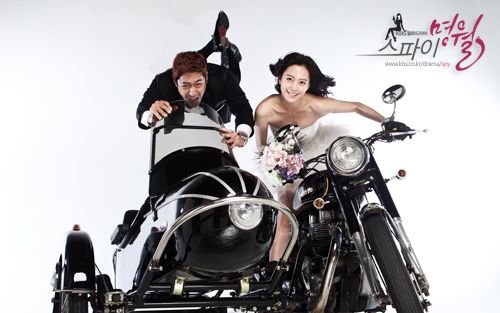 We're a little over a week away from the premiere of the Mon-Tues KBS drama Spy Myung Wol. Since Heartstrings has disappointed me, this naturally vaults up there to become my next most anticipated K-drama. But I'm keeping expectations low, sort of like I did with My Princess.
KBS released a slew of official stills. Bringing you the highlights only, but I just love how cheeky AND hot everyone looks. Also, the desire to literally paw paw at Eric is overwhelming. Thank god I can't get my hands on him, otherwise he'd be in trouble. Both Eric and Lee Jin Wook clearly came back from the army having eaten extra sexy pills.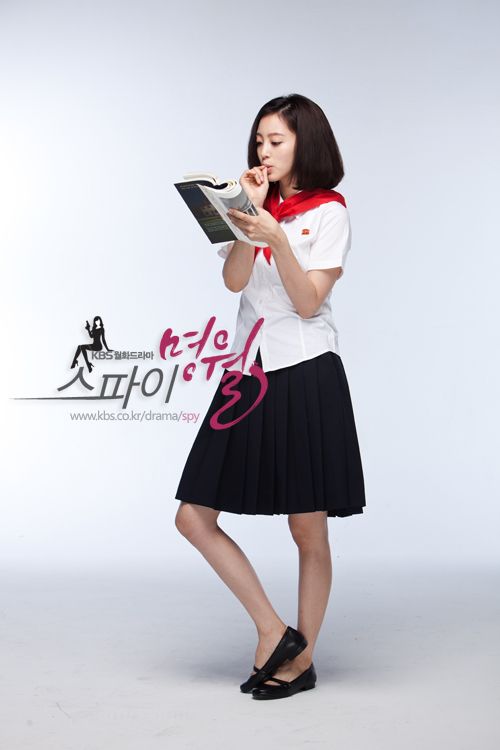 Written preview for episode 1:
Assigned to the Hallyu Control Division [of the North Korean government], Myung Wol wants to work special ops but doesn't have the opportunity. Due to certain reasons, Myung Wol accepts an undercover assignment that takes her to Singapore.
She has an encounter with Hallyu star Kang Woo, who is performing a showcase in Singapore. Myung Wol and Kang Woo's complications disrupts her assignment and eventually causes her to fail in her task.
Myung Wol wants to rehabilitate her reputation so she goes to South Korea to find Kang Woo, the man with whom she has an ill-fated destiny…..
[Credit: KBS official website]