The upcoming big-budget Korean movie Thieves, helmed by director Choi Dong-hoon (Tazza, The Big Swindle, and Jeon Woo Chi), has started filming this month. The entire cast is in Hong Kong for a primary location shoot, as the big heist in the center of this drama will be at a Macau casino. Oooh, I love Hong Kong and Macau, where I always gain 10 lbs and lose much more than that in corresponding shopping binges. I love how the location shoot totally takes the Oceans 11 concept to Asia in flavor and style.
The cast is a veritable whos who of K-stars: Lee Jung Jae, Jeon Ji Hyun, Kim Yoon Seok, Kim Hye Soo, Oh Dal Soo, and Kim Hye Sook. Plus, of course, rising star Kim Soo Hyun. In addition to the Korean cast, the director has assembled a top-notch cast of HK-stars to play the rival Hong Kong thief gang also gunning for "The Sun's Tear", including Simon Yam and Angelica Lee. The HK press snapped most of the stars arriving in the muggy city to start the shoot last week.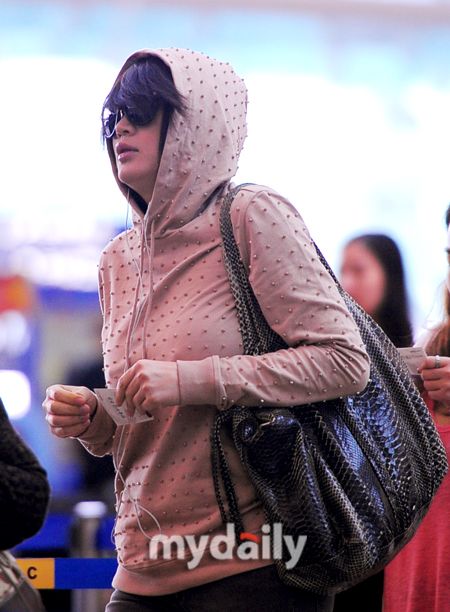 Here's a peek at the rival Hong Kong thief gang.
[Credit: all pictures as marked of the respective news agency via Baidu Thieves bar]