KBS's upcoming luxurious-looking sageuk The Princess's Man is premiering next week and the cast attended a press conference today in costume. Before I get to the press conference, I simply must put the official drama poster up first, because it is breathtakingly stunning. I have no words. I've also brought the full two-minute trailer at the end of this post. It already makes my gut clench in anticipation and worry.
Sageuk press conferences are usually split half-and-half with the cast either showing up in costume (and big swords) or wearing modern press conference-suitable attire. I don't have much of an impression either way about this particular press con – I think the cast looks great, individually and together, they appear to have a comfortable chemistry but not anything off-the-charts, and I generally get a very good vibe from everything I've seen from this drama production so far.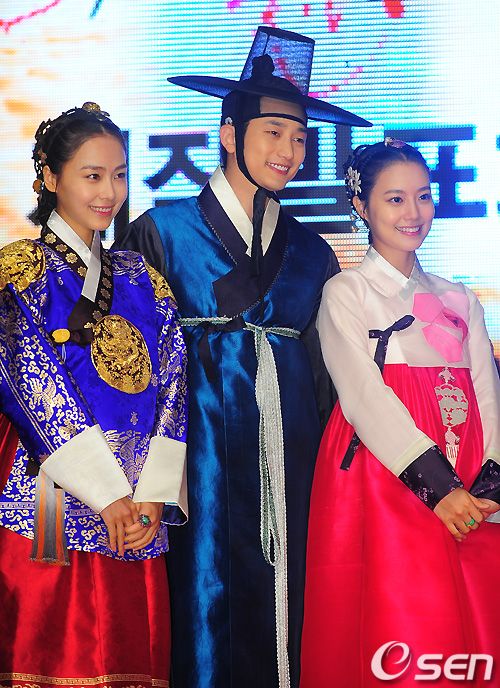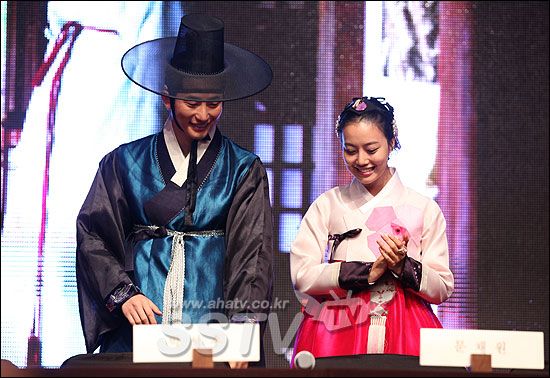 Park Shi Hoo still looks like an albino bird in pictures, but I know he's going to bring it onscreen because what little I saw of him in the previews, he looks wonderfully charismatic. As usual, the man needs to be seen in action. Moon Chae Won is so cute, and such a contrast to her last sageuk character in Painter of the Wind. This girl has got the honest acting chops.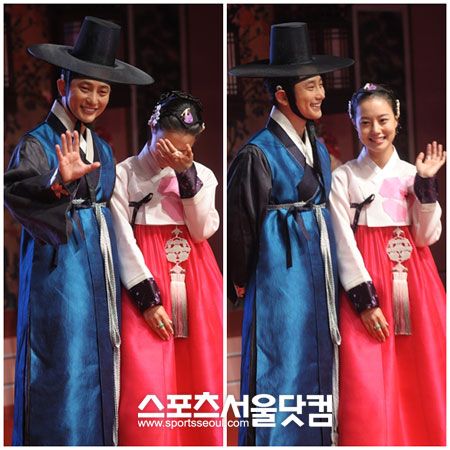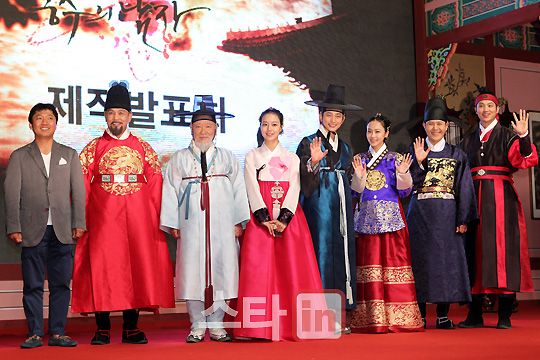 Two-minute trailer for The Princess's Man (with C-subs):
http://www.youtube.com/watch?v=lxKYHkPh86E
[Credit: all pictures of the respective news agency as marked via Baidu The Princess's Man bar]