A great drama stands the test of time. Black & White may just be the best TW-drama ever made, and not just because it stars my Vic Zhou (Zai Zai) as the male lead. B&W has it all – completely pre-shot on film stock with a seasoned PD, a star-studded cast, a riveting and tense story, a K-drama worthy emotional journey for all four leads, and a nail biting thriller execution.
Black & White (Chinese title Pi Zi Ying Xiong – Pi Zi is a Taiwanese slang term for ruffian or riffraff, Ying Xiong means hero) is about two completely different cops in a fictional Harbor City who find themselves reluctant partners investigating a drug trafficking case that turns out to be a larger conspiracy than anyone could ever imagine.
Rewatching episode 1 recently, I was reminded of just how brilliant this drama is. Zai Zai transforms into Pi Zi, a slick and sleazy cop just coasting by but armed with a devastating back story, while Mark Chao is Ying Xiong, a hot-headed detective brimming with righteous fury and a whole lotta of muscle. Along with Janine Chang as a CSI agent and Ivy Chen as the daughter of the biggest mob boss in town, B&W is the crackiest crack that ever cracked as a drama. This is one of the few dramas I've ever pulled an all-nighter to marathon, and it was worth the pain the day after.
Action 1 recap: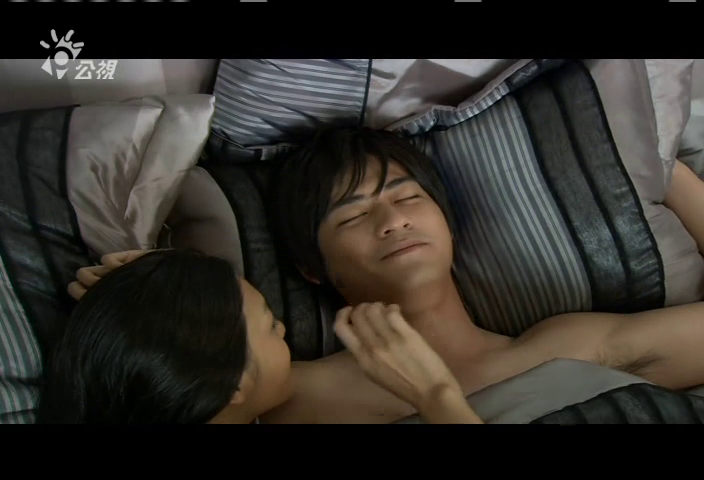 The title card reads: Harbor City. A naked young lady lounges in bed with Chen Zai Tian (aka Pi Zi), waking him up with a phone call from her mommy. Pi Zi sleepily tells her to inform her mommy that she's in good hands, cuz oppa (or ge ge in Chinese) here is a cop.
The girl smirks and says her name is Lin Ke Le (heh heh, as in Cola), and her mommy is Lin…….Chief of Police of the North Precinct. Pi Zi's eyes snap wide open. Dude, you are in so much deep shit.
Pi Zi gets chased out of the North Precinct by a shot gun wielding Police Chief Lin, warning him she'll mow him down if she ever sees his face again, for daring to defile her precious daughter Ke Le. A uniformed fellow cop tosses Pi Zi a box with his belongings and he jumps into his yellow convertible, heading for safer pastures at the South Precinct.
*cue awesome music and title credits*
A team is assembling for an undercover assignment – the Major Crime Unit of the South Precinct is about to bust the drug trafficking of the latest drug called "Dreamer." Leading the assignment is Wu Ying Xiong, styled to look like a thug, bringing along Hulk, their office agent who is going to pose as a buyer.
Ying Xiong and Hulk go to the buy armed with US $500,000 and a bevy of agents providing cover, but a cell phone drop leads to a change in location and Ying Xiong and Hulk find themselves alone in a warehouse facing the drug leader Gao Yi (played by a devastatingly creepy Kingone Wang).
The cops are fingered as cops by Gao Yi, so a gun fight and battle ensues, during which Gao Yi and some lackeys escape with the money. Yin Xiong pursues them and the gun battle moves outside onto the public streets. Pi Zi is having coffee with some floozy and happens to find himself in the middle of a shootout.
Gao Yi gets away and Ying Xiong moves to pursue when Pi Zi steps forward and draws his gun, thinking Ying Xiong is a criminal. Ying Xiong immediately disarms him but Pi Zi flashes his badge that he's a cop.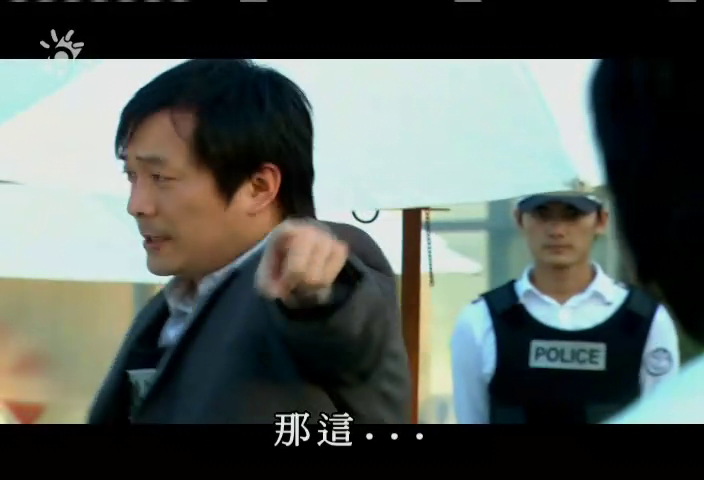 The South Precinct back up arrives, led by Captain Chen Jun Lin, who is furious the undercover bust is, well, a complete bust – with the drug lackeys dead or escaped, and all the money gone.
Ying Xiong yells that he was impeded by that fool over there, pointing at Pi Zi.
They all head back to the South Precinct where Ying Xiong wants to personally interrogate this loser cop who interfered with their drug bust.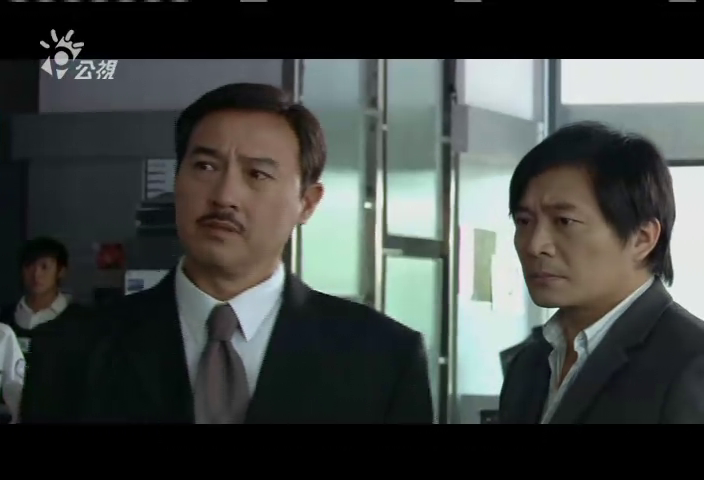 The South Precinct Police Chief arrives (played by Mark Chao's real life daddy Allen Chao) and is told by Pi Zi that he's not some random cop, he's actually the newest transfer to the South Precinct Major Crimes Unit.
He identifies himself as Chen Zai Tian, and the entire South Precinct freezes to discover that this loser is THE Chen Zai Tian, North Precinct's top case solver. What the what? This will be…… interesting to say the least.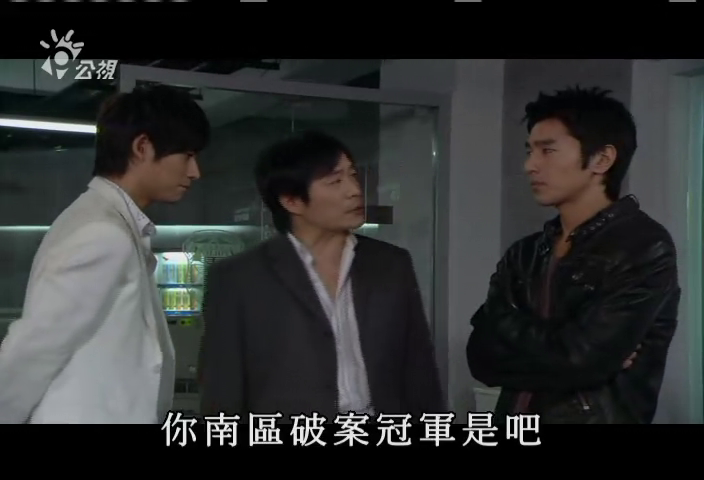 Captain Chen is pissed his drug bust was ruined, so he tells Pi Zi and Ying Xiong that they are partners going forward (with the nickname Xuang Xi – double happiness, tee hee), responsible for cracking the Dreamer case. Since they collectively screwed up, he's holding them responsible until this case is solved.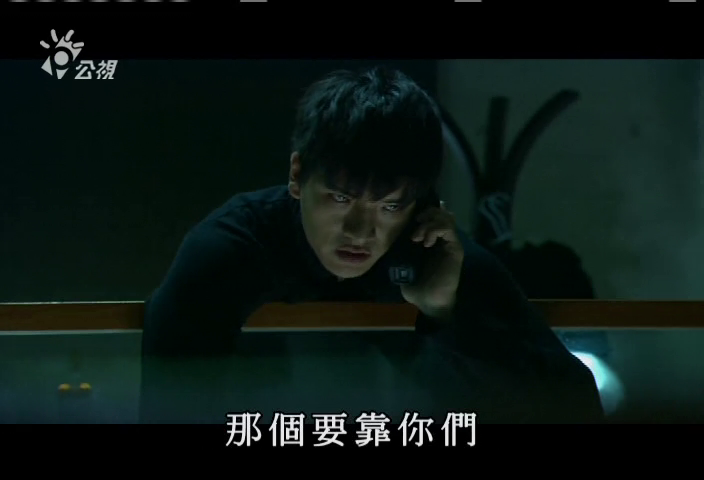 Gao Yi is pissed he almost got cornered by an undercover cop. He makes a call and orders the informant who arranged the buy to be taken care of. Who is Gao Yi talking to?
Ying Xiong drags Pi Zi along to the CSI unit to meet with Lan Xi Ying, the cool, calm, and composed scientist in the lab (played by Janine Chang). She's got mad skills, and a little crush on Ying Xiong, who is just pissed he's saddled with Pi Zi, who appears to have only one skill – to mack on chicks left and right.
Ying Xiong warns Pi Zi that he has one week to get himself out of Ying Xiong's life, otherwise he's going to get his ass kicked six-ways to Sunday (squeezing a poor orange to its death in front of Pi Zi to demonstrate the ass kicking to come). Pi Zi can't get himself transferred again, so he just tags along with Ying Xiong since they are now partners.
Ying Xiong gets a call from his informant who wants to get out of town now that this drug bust went South and his identity might become known. Ying Xiong heads to his place to find the guy already dead. Ying Xiong is furious at himself, especially since the informant wasn't a genuine informant. He was a member of the San Lian Gang, and agreed to inform for Ying Xiong in exchange for Ying Xiong getting his brother out of jail earlier because their sick mother was dying of cancer.
During the prisoner transfer for the informant's brother, he's murdered en route. Not good. Ying Xiong and Pi Zi arrive at the hospital where the informant's sick mother is staying. Outside the hospital, Pi Zi sees a young girl assisting an older woman into a car. They discover from the nurse that the sick woman has been checked out already by a very pretty young lady moments earlier.
Pi Zi remembers the car and the license plate number (he's good at memorizing girl's phone numbers) so they chase after the car and have the police cruisers nearby pull said car over. They catch up to the car and arrive to find a solitary girl and no sick mother. The girl says she's alone and has no clue about any sick woman.
Pi Zi starts to interrogate her and gets a little too touchy for her, which is when she back flips Pi Zi onto the hood of the car and tosses a few of the other cops for good measure. Ying Xiong manages to subdue her and they take her back for interrogation.
Pi Zi has her strung up like a turkey but Ying Xiong tells him to untie her since they don't torture witnesses in the South Precinct. The girl continues to play coy and refuses to talk, making mocking faces at Pi Zi. OMG, I love her already.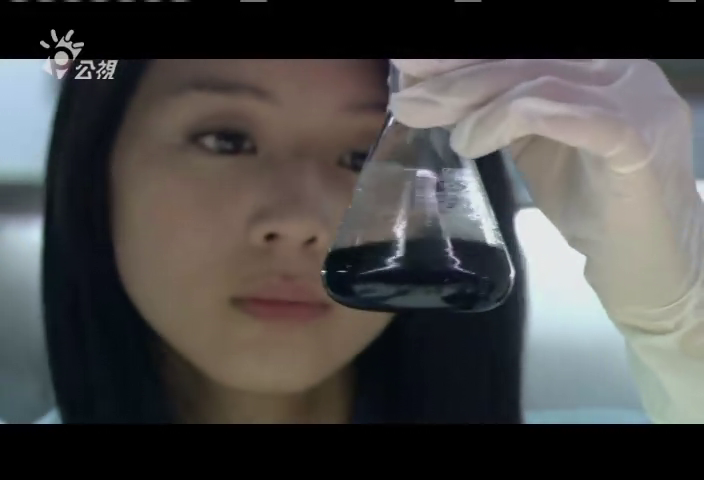 Lan Xi Ying is testing for the Dreamer compound when she discovers that Pi Zi's clothing appears to have traces of Dreamer on it. She informs Ying Xiong of this curious development.
We see a slew of cars racing to the South Precinct and pulling up to the drive way.
Suddenly Captain Chen rushes into the interrogation room and stares in horror at the girl inside. He yells at Pi Xi and Ying Xiong for dragging the only daughter of the San Lian Gang boss in for questioning without any basis. Chen Lin gives Pi Zi and Ying Xiong a smirk and a grin. Little girl's got some big big back up.
Thoughts of Mine:
These recaps for B&W will probably be comparatively short on the prose and heavy on the screencaps. This is an action thriller that is stuffed with witty dialogue, intelligent plot development, and weighty emotional stakes. With a crackling OST and the sharpest camera work in any TW-drama, this deserves to be watched to absorb the full effect of its impact. But I love it so much I still want to recap it, and share some thoughts afterwards. I want to keep a scrapbook of this drama for myself, but feel free to join me in visiting or revisiting with B&W.
Pi Zi is hands down the most interesting character in the drama, from the first episode to the last. Zai Zai plays him perfectly – a cop without an ounce of gravitas and sincerity, loaded with only smarmy and lazy. But a Pi Zi needs a Ying Xiong as his foil, and we have the perfect hero that is serious and passionate, not to mention so ridiculously hot (Mark Chao, rawr) that he can melt polar ice caps. Pi Zi almost always wears white, while Ying Xiong goes rugged in black. But the title of the drama is switched, with Pi Zi representing the black hurtful world while Ying Xiong is the pure white hope. You'll see what I mean as the drama progresses.
Ivy Chen owns me as Chen Ling, her character truly unforgettable and amazingly well-written. Janine Chang gets to play the straight woman to all the craziness, but her composure and intelligence makes Lan Xi Ying the brains of this entire operation. Tons of great Taiwanese actors show up in the drama, from bit parts to insanely unique secondary characters. We've already met Kingone Wang's drug kingpin Gao Yi, but Xiu Jie Ke and Sonia Sui will be joining the party soon to kick start the fireworks. You'll come to realize that this drama isn't just black and white, but is rich with all the colors of the rainbow.