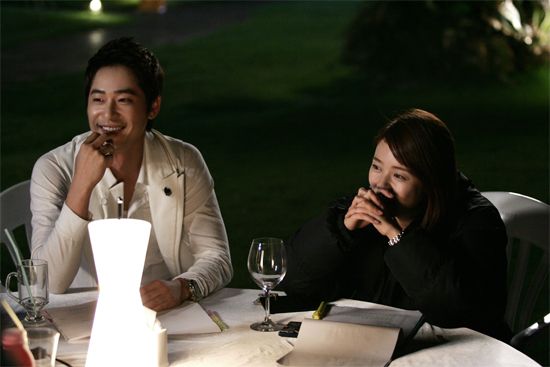 It's finally out. Dear drama gods – I love you and thank you. Seriously, I'm crying like a lost bunny right now as I listen to this song on repeat. This is my favorite song off the Lie to Me OST, because this song belongs only to Ki Joon and Ah Jung as it explains their love story. The last song from the LTM OST has finally dropped – "Anything" (아무것도 or Amutgodo) by JUST is simply amazingly perfect for them. Just hearing it (finally) in its entirety swept me right back to the hey day of LTM – the gnawing intensity every Sunday scouring the net for spoilers, waiting for Monday to come, but not wanting it to come, because each new episode of LTM means it's just that much closer to ending.
Confession: I've forced myself to stop rewatching LTM, the same day my full review for the drama was posted. It's probably akin to a smoker quitting cold turkey. But I have to, otherwise I can't find the desire to watch other dramas and recap it. Trust me when I say I miss watching the magic that was HwanHye as much as it is humanly possible to miss two people onscreen. I was at a jjimjalbang last week with some girlfriends and when SBS World started showing LTM episode 13, I almost started rolling around on the ground and making gibberish noises of happiness. Download link after the jump.
"Anything" by Just (credit to natu1022):
Click here to download the entire song (credit to omnislash at Soompi LTM thread for uploading it to Mediafire). All of LTM-fandom thanks you, omni for converting the song to MP3 and natu for uploading it on Youtube! Now I'm just waiting for the first LTM MVs to trickle out using this song as the score.