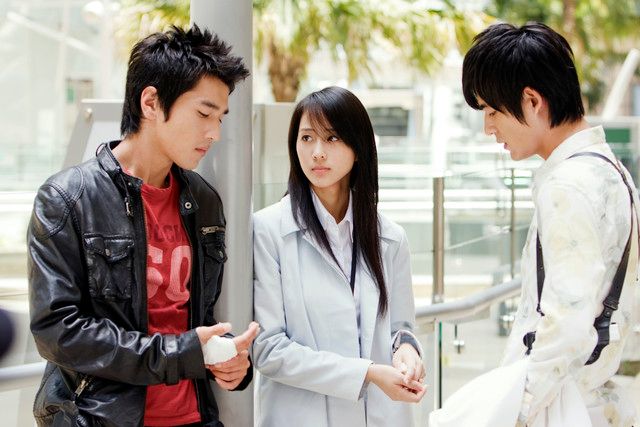 So two episodes into Black & White and our seemingly anti-hero hero has already gotten three bullets to the chest. Nice. This drama doesn't hold back, let me just warn you now. Of course Pi Zi will be fine, but will he be able to crack the Dreamer case and exonerate himself? And how did he get Dreamer into his bloodstream?
On the other hand, Ying Xiong finds himself saddled with a partner who could be a perp, who also hits every one of his buttons the wrong way. A great bromance is when two seemingly opposite guys finds themselves slowing growing to understand, respect, and appreciate the other. B&W is already headed in that direction.
Action 3 recap:
Bam, bam, bam, three rapid fire shots pass through the door of Chen Ling's apartment and right into Pi Zi's chest. He goes flying back and Ying Xiong immediately presses up against the wall. He calls out for Pi Zi.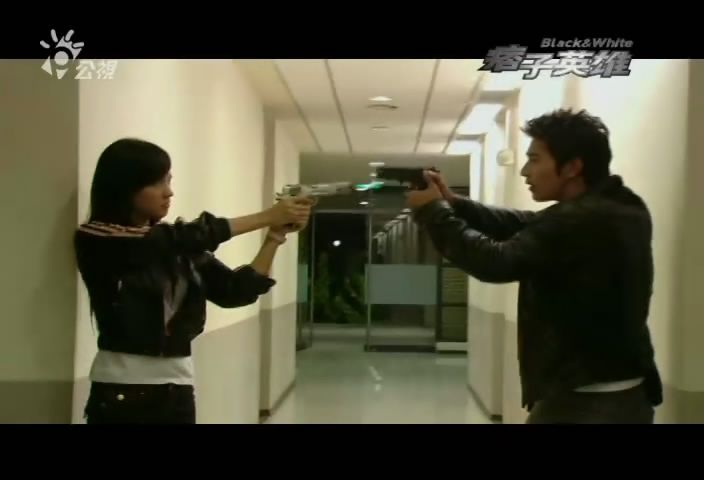 The door to the apartment slowly opens and Chen Ling walks out pointing a gun. She asks why it's them, asking if she hit Pi Zi? Ying Xiong and Chen Ling point their guns at each other, until Ying Xiong lowers his gun first and Chen Ling follows suit.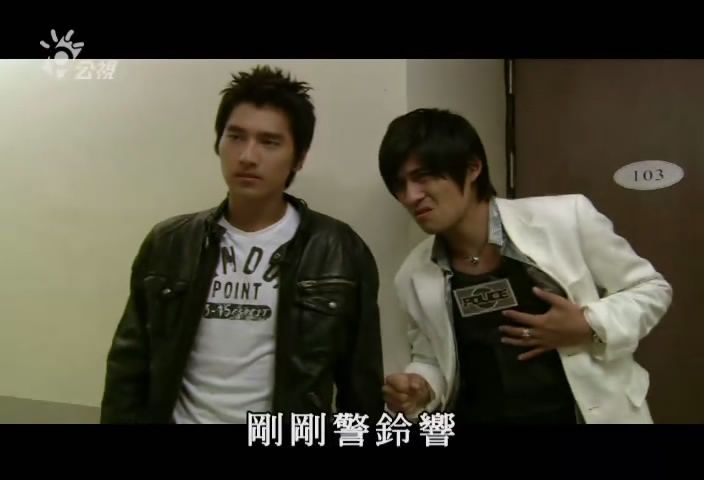 Ying Xiong goes to check on Pi Zi, who sputters awake and opens his shirt to show that he's wearing a bullet proof vest. He raises his hand to ask Ying Xiong to help him up, but Ying Xiong says he's fine and can get up by himself. Chen Ling apologizes for shooting first, but the alarm went off earlier and she was on alert.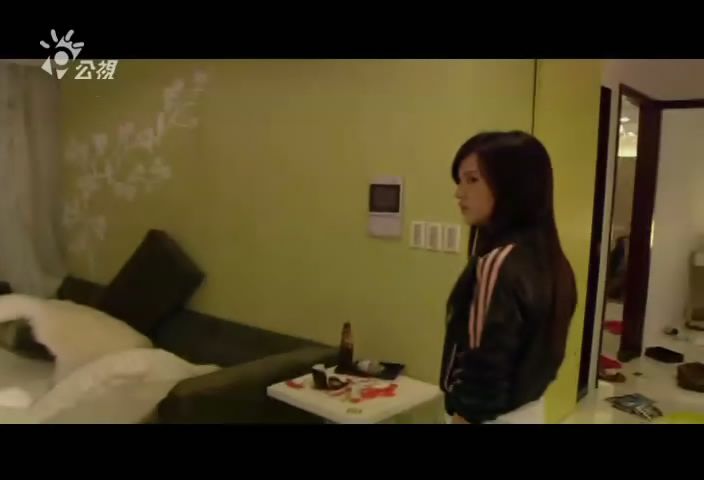 They go inside her apartment to see that it's completely turned upside down. Chen Ling doesn't know who did it, she came home to find her place like this. She asks why they are so insistent on finding the informant's mom, Mama An? Ying Xiong says he feels a sense of responsibility.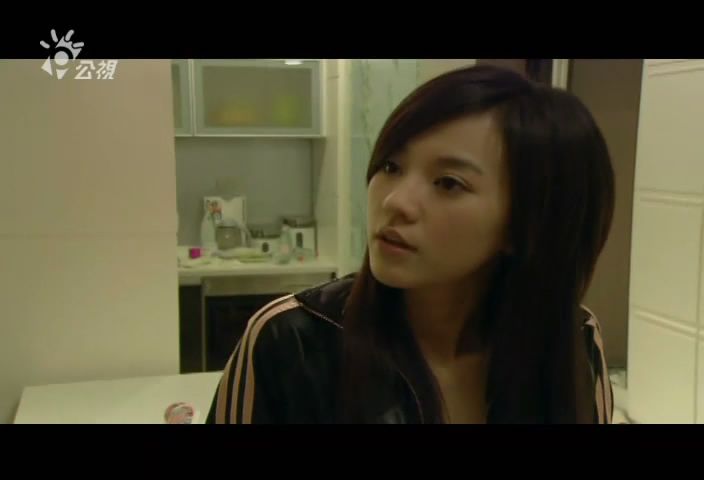 Chen Ling shows them Mama An sitting in her bedroom, dazed and confused. She explains that she got the tip about the informant a step faster than Pi Zi and Ying Xiong, but she didn't kill anyone. Ying Xiong asks if she killed the drug trafficker in the hospital. She denies it, she just went to the hospital to talk with that guy.
Neither side trusts the other, but Chen Ling says Mama An will be safe with her. Mama An comes out of the living room looking for her son, still unaware that he's dead. Chen Ling helps her back to rest and comforts her, saying her son will be by soon to visit her. Poor Mama An.
Pi Zi and Ying Xiong watch this scene, and Pi Zi is strangely subdued. Chen Ling explains that Mama An is like her real mother, who took care of her when she was growing up. Ying Xiong agrees to trust her, and gives her a picture of Mama An with her two (now dead) sons, asking to give it to her.
The San Lian Gang arrive to check on their miss and the two sides pull their guns momentarily. Chen Ling defuses the situation and allows the two cops to leave. Pi Zi is not happy that Chen Ling shot him and Ying Xiong isn't going to take her in for attempting to kill a cop.
Pi Zi asks why Ying Xiong appears to trust Chen Ling, and he replies that he just does. Ooooh, he's so smitten by the petite firebrand. Chen Ling orders the minions to do a full scare search for Gao Yi, the drug dealer. Dead or alive, she wants him found.
At the South Precinct, Hulk says that there are over 400 addresses that use a high volume of electricity every month, and out of that, only 3 are private residences. Hulk asks how Pi Zi is planning to thank him for working all night and hacking into the electric department's files. Pi Zi says he'll take Hulk to a Flight Attendant Party (international routes, natch).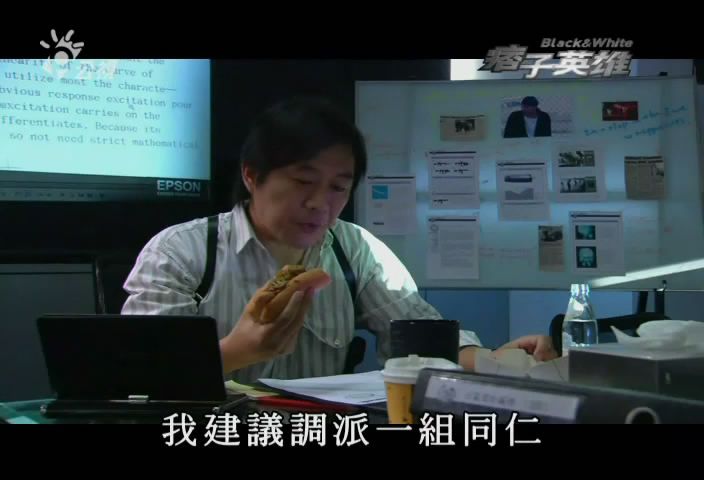 Pi Zi hands Ying Xiong the files for the three residences, and Ying Xiong asks Captain Chen if he can be authorized to investigate and have backup ready. Captain Chen signs the search warrants. Pi Zi is pleased that Ying Xiong has his back this time. Ying Xiong says he just wants to crack the case so they can go their own ways.
Ying Xiong reminds Pi Zi that he has three days left, based on the one week Ying Xiong gave Pi Zi to get out of his face before Ying Xiong re-arranges Pi Zi's face. Ying Xiong and Pi Zi visit the three residences with an entire squadron of cops. The first is a rich man's residence who uses a lot of electricity to power his lifestyle with lots of pools and lights.
The second residence is also a rich man who has three temperature controlled wine cellars. The third residence is close to where Pi Zi lives. The cops close in and Gao Yi sees them coming from his surveillance cameras. He books it. The cops barge in and find the Dreamer operation. The scientists are all rounded up.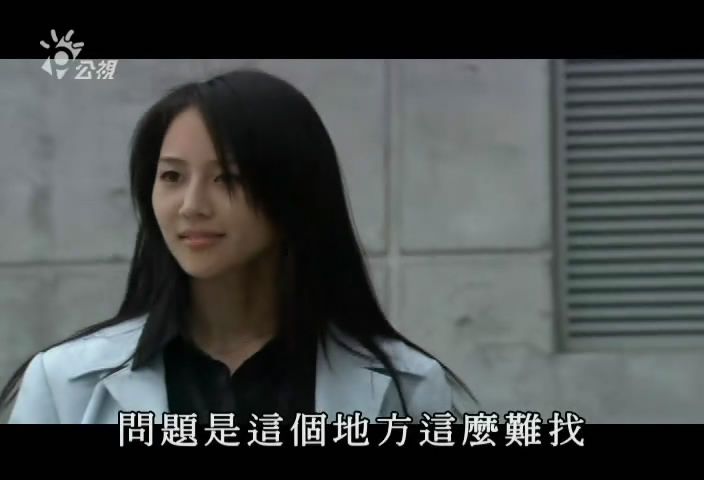 They barge into Gao Yi's office and finds it empty. The cops are clearing out the place and the media is already camped outside on this breaking news. Lan Xi Ying congratulates Pi Zi and Ying Xiong on cracking the case. She wonders how they found such a remote place. Ying Xiong says she should ask Pi Zi.
Pi Zi says he got the idea from Lan Xi Ying mentioning the drug needs to be made at a 0 degree Celsius temperature, so he figured it would require a huge electricity bill to run such a manufacturing site. Pi Zi invites Ying Xiong and Lan Xi Ying over to his place for a drink, since Captain Chen is preening for the media and it doesn't like the squad is headed back to the precinct anytime soon.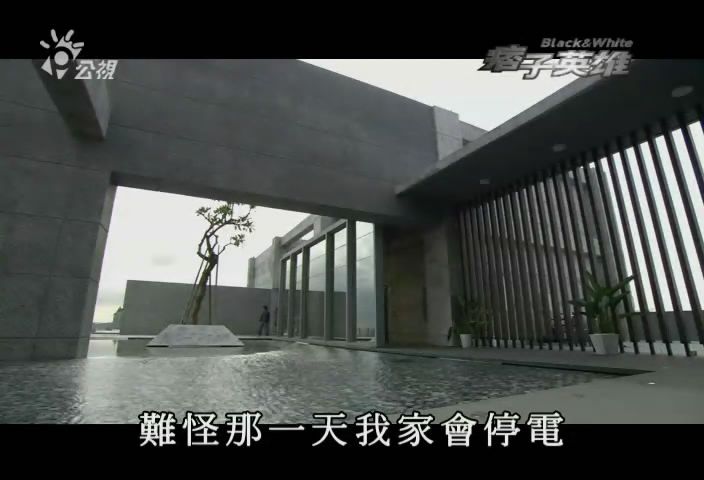 Ying Xiong declines saying it's out of the way, but Pi Zi says it's quite convenient, cuz he happens to live next door. He takes them around the corner and it's his swanky apartment. Pi Zi confesses that he was stunned to find out he lived next door to a drug manufacturing ring, but at least that would explain why his electricity stopped the other day.
He takes them inside and offers them a beer. Ying Xiong drinks but Lan Xi Ying declines. Pi Zi goes to get her some water. She asks if it can be boiled first, but Pi Zi says he has a water filter installed and the water is safe to drink. Xi Ying takes a sniff and goes to check the pipes. She walks outside and starts looking around.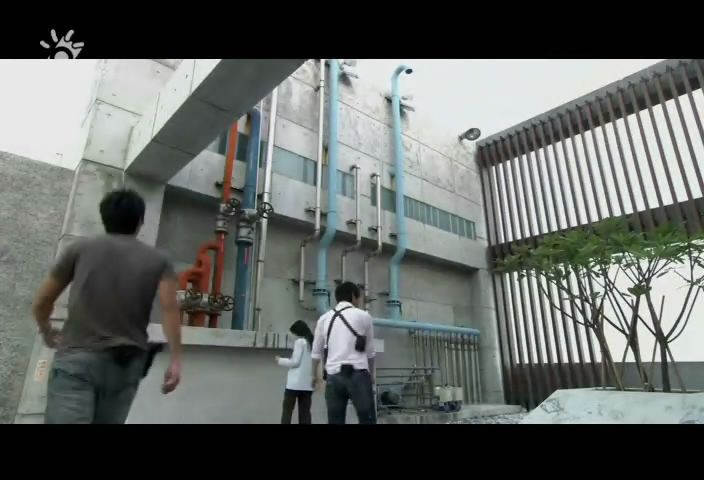 Pi Xi and Ying Xiong follow her as she arrives at the central plumbing system for the building. She points to the plumbing where there is a slight leak, and tells Pi Zi that Dreamer probably leaked into his drinking water this way, which explains why he tested positive for the drug. Pi Zi is so excited to be exonerated that he grabs Xi Ying for a hug.
Ying Xiong runs over and pulls Pi Zi off her. Pi Zi says Xi Ying is his life saver and he just wants to thank her. He leans in for another hug but Ying Xiong doesn't budge. They end up face-to-face, and Xi Ying laughs, seeing as the two guys are a inch away from kissing.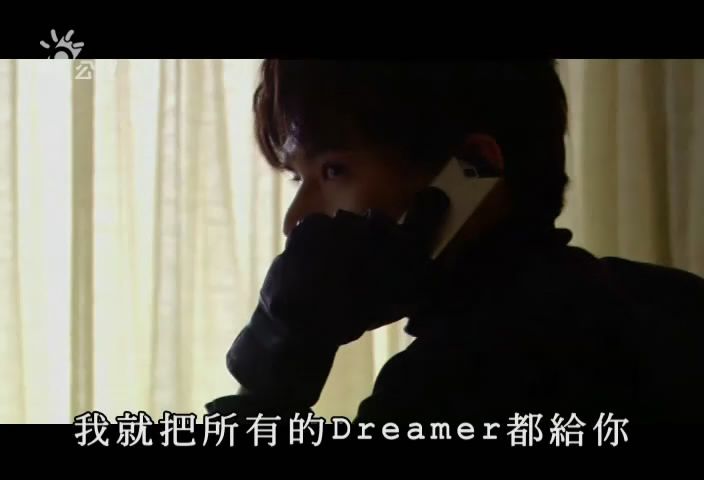 Gao Yi sits in a hotel room and calls someone, asking to be given safe passage out of city. In exchange he'll hand over the Dreamer in his possession. The person on the other end of the line makes another call after hanging up, giving away Gao Yi's current location. Gai Yi ties a phone cord around the suitcase containing the Dreamer and his wrist to keep it secure.
A young man in a hoodie walks into the hotel and goes to the employee locker room and changes into outfit of a bell boy. He goes to deliver room service to Gao Yi. Turns out Gao Yi purposely gave the wrong room number, and is in the room next door. He peeks out to see the bell boy has a gun in hand. Gao Yi takes off and the assassin chases him but cannot catch up.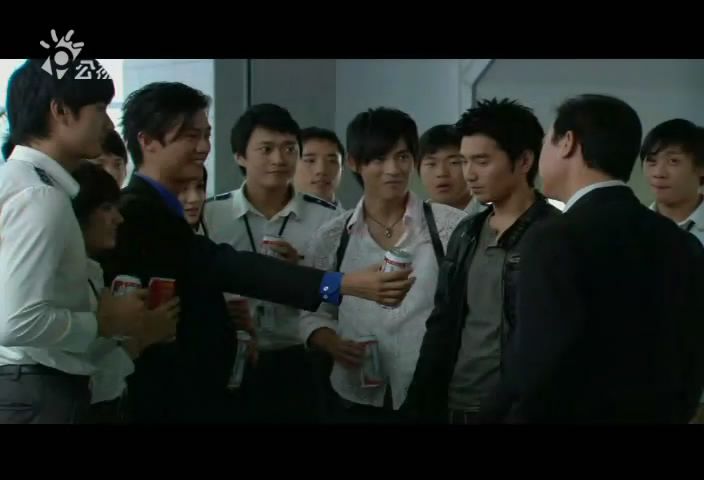 The Major Crime Unit of the South Precinct is having a celebration for finding the Dreamer manufacturing site when their Police Chief arrives and asks why they ought to be celebrating since the US $500K is still unrecovered and the mastermind Gao Yi hasn't been found. Ying Xiong tells the Chief that if he's not being forced to partner with Pi Zi, he'll crack the case much faster.
The Chief asks Pi Zi why Ying Xiong hates him so much. Pi Zi thinks this is just Ying Xiong's weird way of showing affection for Pi Zi. LOLOLOL. Pi Zi says he likes Ying Xiong though. The Chief doesn't care what their issues are. Until Gao Yi is captured and the money recovered, the South Precinct will never regain its credibility. He tells them to stop bickering and get back on the case. If this case isn't fully solved, neither of them will be a cop for much longer.
Gao Yi is on the street and watches a news broadcast about how the Dreamer ring was cracked today by the cops of the South Precinct. The news shows a picture of Gao Yi, and bystanders on the street wonder if the guy is him. Gao Yi opens fire into the air on the street and gets away.
Pi Zi and Ying Xiong go to meet with Chen Ling, who is dining privately with Mama An. They know she's looking for Gao Yi, and ask that she give him to the cops if she finds him first. Chen Ling asks what they will do if she refuses. Ying Xiong says that San Lian Gang will just kill Gao Yi if they capture him. Gao Yi needs to be brought to legal justice to pay for his crimes in killing the informant and his brother.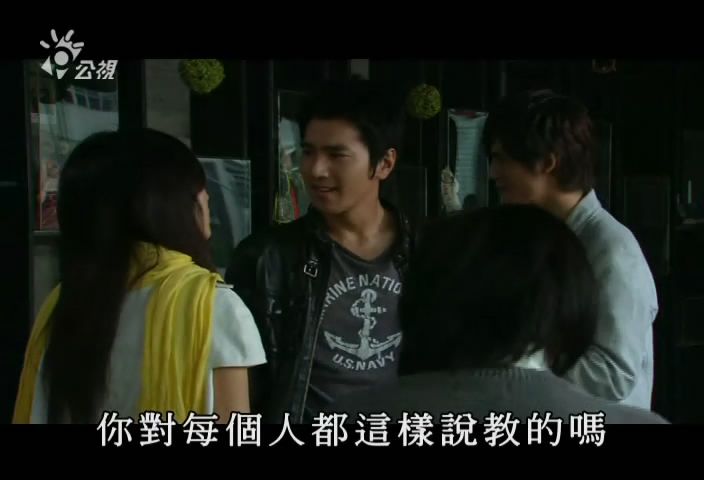 Chen Ling asks if Ying Xiong lectures everyone he meets like this? Pi Zi tries to calm the bickering duo down. Every time Ying Xiong sees Chen Ling, I swear it looks like he's about to drag her to a corner and kiss her brains out. Mama An walks up and asks Ying Xiong if he knows her son, because she heard them talking about her son.
She asks them if they know where her son is. Pi Zi says that he just ran into her son downstairs and he was headed to work. He says that he will call her son for her. Pi Zi calls Ying Xiong's phone and then pretends to talk to the dead son. He hands the phone to Mama An. Ying Xiong whispers to Pi Zi, asking what he's supposed to do.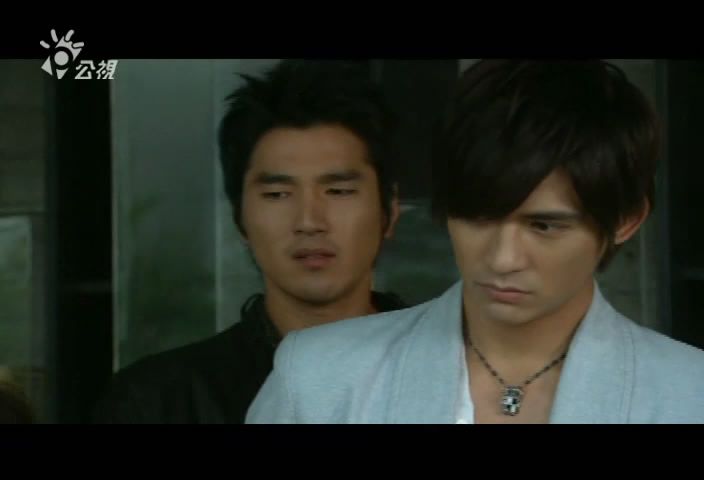 Pi Zi tells Ying Xiong to quickly call her "mom" and then hang up. Ying Xiong hides behind Pi Zi's back and quickly calls out "mom" into his phone and hangs up. Pi Zi says he's phone has bad reception, but gives Mama An his phone to keep, saying that her son will surely call back soon. He asks Chen Ling to give him back the phone at a later time, since he's got tons of hot chicks phone numbers stored in it.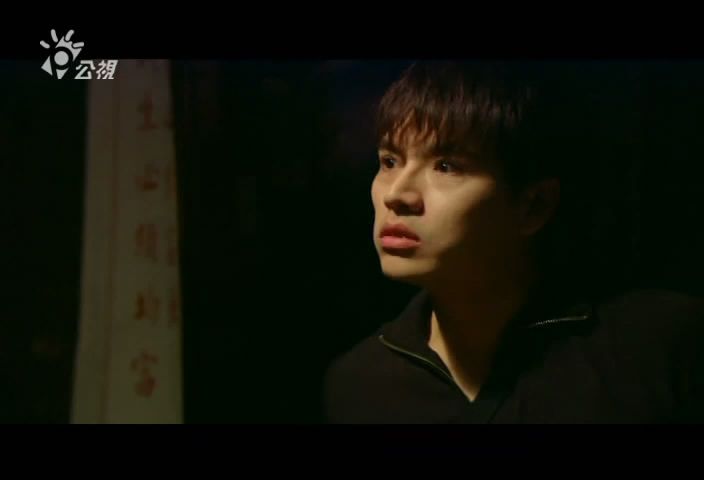 Gao Yi breaks into a restaurant and rummages around for some food. He checks on the Dreamer in the suitcase and each bottle is still pristine and undamaged. He opens a bottle and takes a hit. Suddenly he starts hallucinating a young boy walking towards him. The boy is wearing a school shirt that identifies him as young Gao Yi. The drugged up Gao Yi laughs maniacally. The phone hanging on the wall starts to ring so he walks over to pick it up. A voice on the other end intones "take everyone to Heaven".
Pi Zi heads to the restaurant to wait for a fax, declining breakfast as he waits. He receives two faxes, the first says "someone is going to Heaven", and the second tells him that the tip might not be true, and asking if he's not planning on eating breakfast today. Pi Zi looks around, realizing that he's been followed.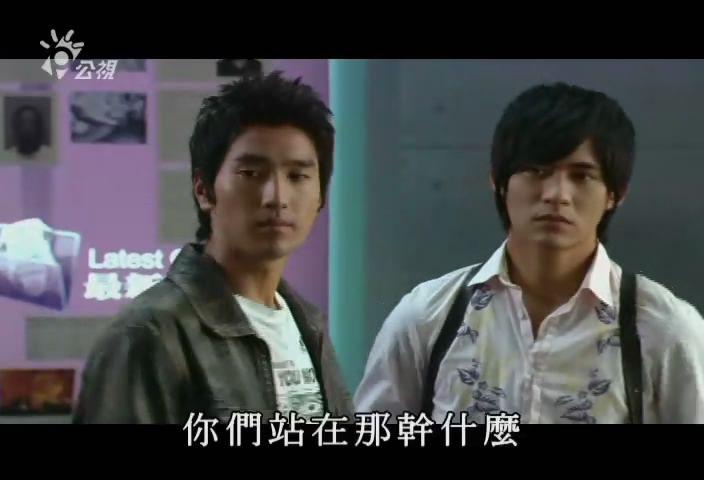 Chen Ling gets a call. She knows where to go, and asks that no one accompany her, she's going alone. Hulk is keeping watch on Chen Ling and sees her driving out of her apartment. He follows her. Pi Zi gets to work and finds the place in an uproar. The news flashes about Dreamer being released in a shopping mall and 33 victims are in the hospital already.
Captain Chen tells Pi Zi and Yin Xiong to get ready to move out. Gao Yi is apparently releasing dreamer in public and the tip says he'll release it in a mall at noon. Pi Zi runs to see the Chief and says that the tip that came into the precinct may be false. Pi Zi shows the Chief the two faxes and explains how it's always true and helped him become the case solving champion of the North Precinct. The Chief doesn't believe Pi Zi's anonymous fax tip without any evidence or corroboration.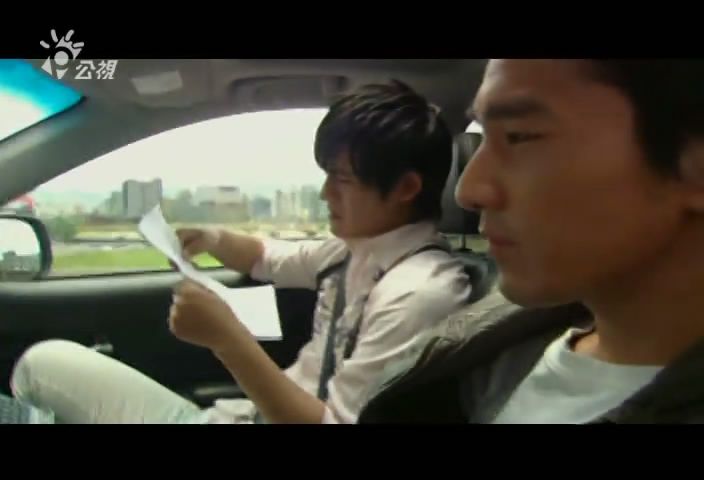 Chen Ling walks into the subway station, with Hulk secretly following her, wondering why she's here. Ying Xiong drives Pi Zi, who is still reading the faxes. Ying Xiong says that because this case involves the reputation of the South Precinct, the Chief has to be extra prudent.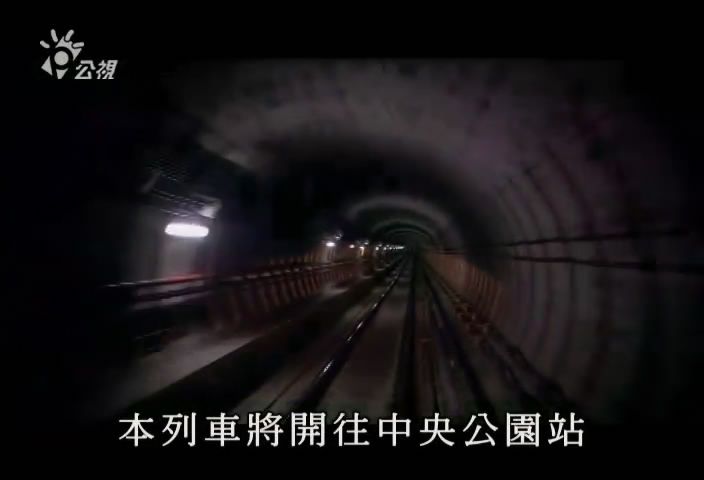 Hulk follows Chen Ling into the subway, where he happens to see Gao Yi getting on a subway car. He calls Pi Zi and tells him that he spied Gao Yi in a subway car headed towards Central station. Ying Xiong makes a u-turn and breaks ranks with all the cars of the precinct that are headed towards the shopping mall.
Pi Zi and Ying Xiong race down the subway station. We see Gao Yi luring the train conductor out of the booth and drugging him. He puts on a grotesque mask and goes to the front of the train, announcing to the frightened passengers that he's taking them to Heaven. Chen Ling walks towards Gao Yi.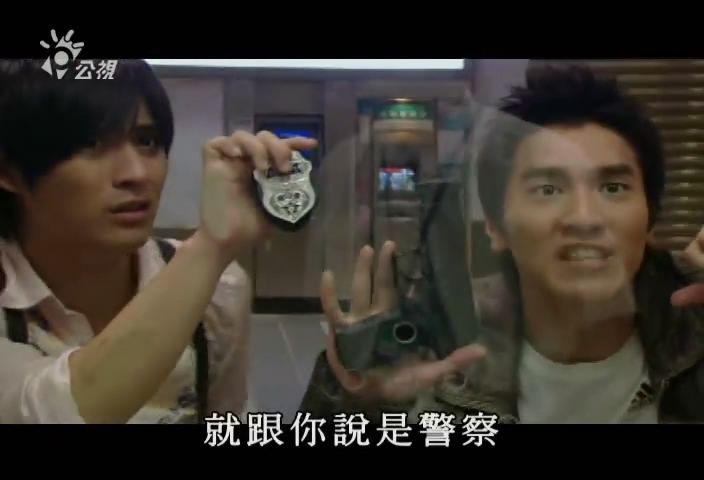 Pi Zi and Ying Xiong tell the subway operator to shut down the train. Now. Gao Yi and Chen Ling look at each other. He says "this is the captain speaking" and laughs.
Thoughts of Mine:
What happens to a psychotic drug dealer who is cornered? Looks like he tries to take out everything and everyone in his path. Can little Chen Ling with the big back flips handle a drugged out on Dreamer Gao Yi, or will she need Ying Xiong and Pi Zi to rescue her? I think she'll put up a solid fight on her own, which is why I love her character to no end. When Ying Xiong yells at her, she just yells right back him. If he points a gun at her, she just points one right back, and he's the first to back down. Heh.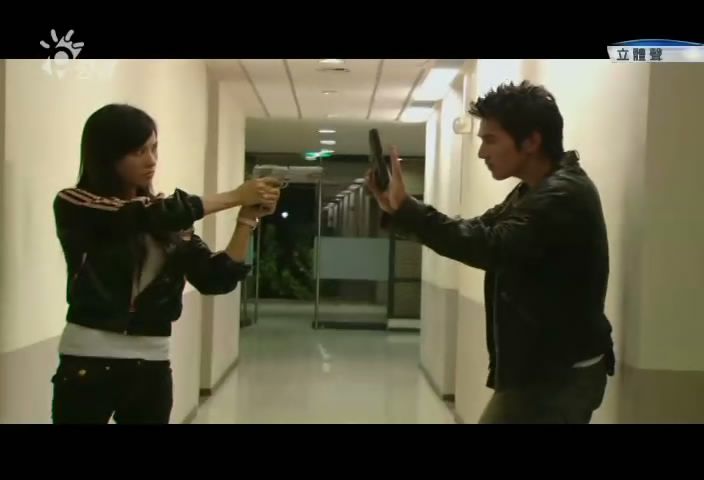 It's pretty crazy how much sexual tension is in the air in any scene between Chen Ling, daughter of a mob boss, and Ying Xiong, righteous cop with a stick up his ass. So is the drama setting up Lan Xi Yin with Pi Zi then? Right now Pi Zi looks at every pretty girl the same one, with a sleazy appreciation, but not much else there. Though he does see Lan Xi Ying as more than that, understanding her intelligence and brilliant scientific mind.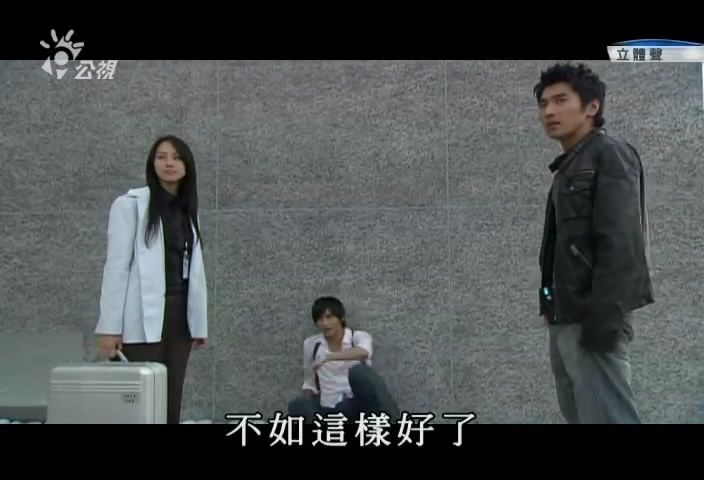 Ying Xiong also seems a little possessive of Xi Ying, blocking Pi Zi from hugging her. From the subtext of it, lady-killer Pi Zi seems less interested in the two female leads at this point and no-nonsense Ying Xiong appears to be quite affected by both of them. As for the Dreamer case, it's moving so fast I appreciate the drama not letting one plot point drag out. Gao Yi is a delightful antagonist, smart and lethal. Coupled with being drugged out of his mind, Team Double Happiness will have its hands full in capturing him.