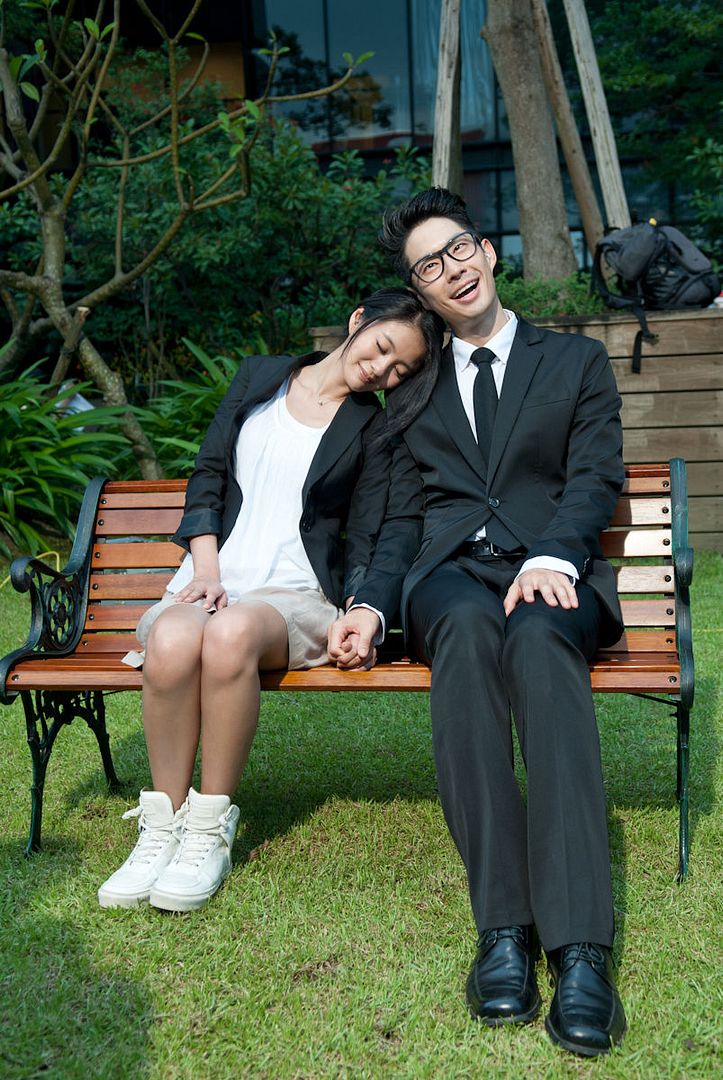 What a treat for fans of Autumn's Concerto (aka Next Stop, Happiness). Vanness Wu's new album C'est La V is selling like hotcakes and is number one on the charts this week. His first single was the bombastic and catchy "Is This All", but his second single goes the opposite musical direction. "Aiya" is a sweet and fun little ditty that is perfect for a Summer drive. What's even better is that the MV for the song reunited Vanness with his AC leading lady Ady An, and this time their roles are reversed. He's the short-order cook working odd jobs and she's the suited professional that keeps running into him.
The MV is directed by PD Chen Hui Ling, who directed AC and also Vanness current drama Material Queen. The MV is especially cute because PD Chen threw in quite a lot of AC references in the MV. Have a listen and enjoy a revisionist walk down memory lane. Vanness and Ady supposedly had a blast filming the MV, and you can tell by how funny Vanness is in the picture above. I find goofy Vanness really charming. It's when he tries to act all serious that he becomes self-conscious. All that's missing from this MV is Xiao Xiao Bin, who is currently in the clutches of Vanness F4 brother Vic Zhou, playing his son in Destiny's Pair.
The lady standing between Vanness and Ady is PD Chen Hui Ling. She's looks about 16 years old, and it's astonishing to realize the extent of her talent as a director. I bows before her.
MV for "Aiya" guest-starring Ady An: