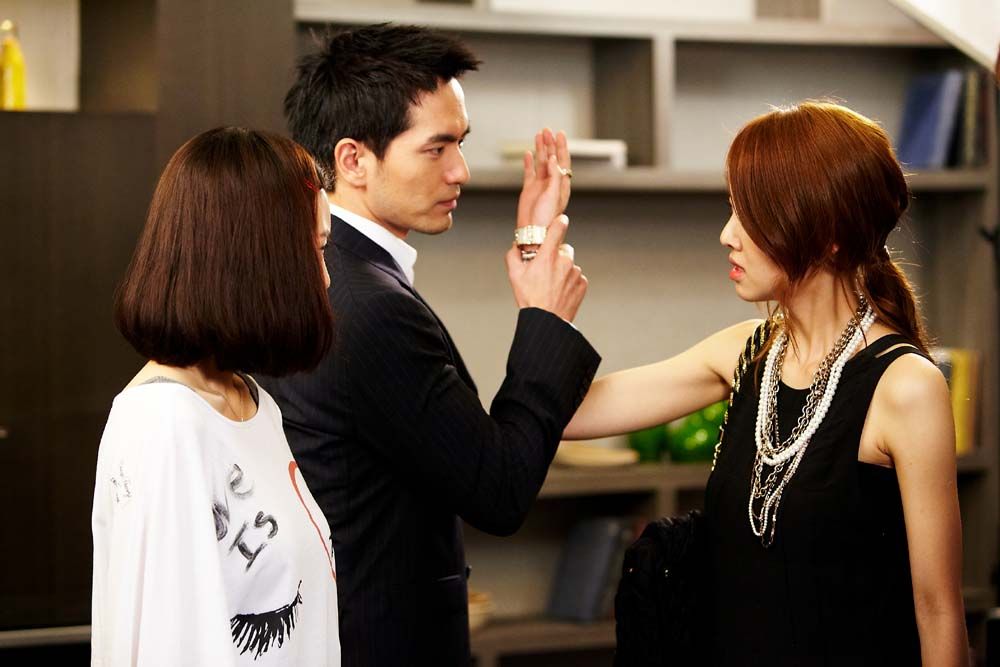 Taking a wait and see approach on whether Spy Myung Wol gets better for me totally chafes at my impatient nature. These previews don't tip the scales either way, and honestly just makes me wonder if this drama even has a roadmap and knows where it's going. I'm starting to feel like plot points are being recycled already. With that said, if something works, I don't mind seeing it multiple times. And Myung Wol saving Kang Woo's ass from danger? For now that never gets old.
Written preview for episode 8:
Myung Wol once again saves Kang Woo from imminent danger, which leads Kang Woo to develop unique feelings for her. Kang Woo starts mistaking everything around him for Myung Wol. He starts to doubt his own heart and eyes.
Agent Kyung re-hires Myung Wol as Kang Woo's bodyguard after she saves his life yet again. Myung Wol and Kang Woo go to Singapore together for his CF shoot. In Singapore, Kang Woo gives Myung Wol a sudden kiss in order to ascertain his feelings. But this causes their relationship to become even more awkward.
Hee Bok and Ok Soon confirm Kang Woo's feelings for Myung Wol. In order to arouse his jealousy, they package Choi Ryu and Myung Wol as a couple and they appear before Kang Woo….
Preview for episode 8:
http://www.youtube.com/watch?v=t66_VZ4qtX8
[Credit: written preview released by KBS, translated into Chinese by Baidu Spy Myung Wol bar, translated into English by me]