Don't ask me why I recapped episode 1 of Sunshine Angel (the official English title is Sunny Girl, which I loathe so I'm sticking with the literal translation of its Chinese title) because qualitatively it's just not that good. This drama is as frothy as they come for a rom-com, but for some reason I really adore the OTP of Wu Zun and Rainie Yang.
It's a completely different sort of chemistry than either actor has had with some of their other notable co-stars in the past, and one which I find satisfying to watch in their unique way. I could care less about the substantive plot, but I could watch Yang Guang and Ya Xin bicker and simmer all day long. Not sure if my recaps for this series will continue or even be on any schedule. I'll keep doing it if I have the urge. Right now, I have the urge to capture its cuteness.
Episode 1 recap:
The camera pans down to show a young man running through an empty period town. He's pursued by masked men in black. We are in the middle of a wuxia fight sequence. The young man fights back but is about to be vanquished when suddenly a woman in red descends from above and proceeds to kick some men-in-black ass. She grabs the young man and they fly skyward. The girl thinks to herself that she will protect her prince from all harm.
Which is when Yang Guang (her name means sunshine) wakes up from her usual dream about her prince. Her grandmother is outside being berated by villagers, accusing her of harboring thieves. Turns out Yang Guang's parents are a pair of swindlers who have swindled many local villagers of their savings. Granny tries to protect Yang Guang, who overhears this and vows to work hard to make money so that her Granny doesn't have to suffer such mistreatment in the future.
Yang Guang lives in Okinawa, Japan. She's at work when a pair of brother-sister thugs find her and take her outside. Her parents owe them money (and we see the parents are nearby hiding and watching this unfold), and they demand either turning Yang Guang over to the police or Yang Guang earns it back to repay them. Yang Guang agrees to work 300 days at a job that pays NT100,000 a month to repay them, said job being a maid for a really rich family.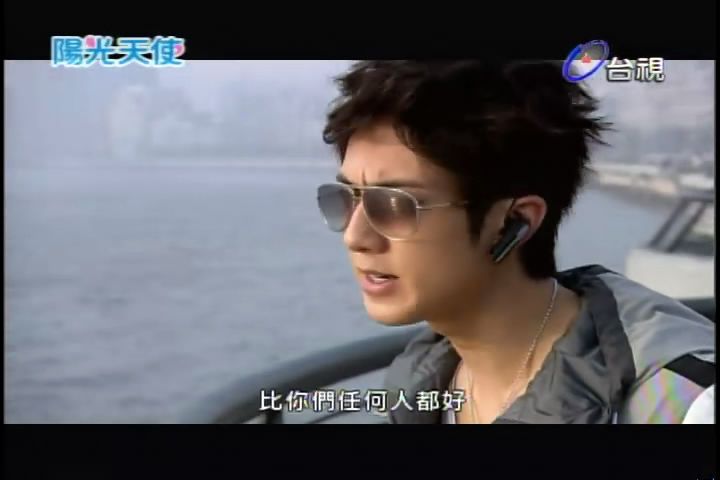 Time to meet Di Ya Xin (Dio), a young, rich, arrogant heir to a cosmetics company. He lives in Shanghai and is on his way to Okinawa to prepare for a launch of a new cosmetics line.
Yang Guang keeps her arrangement to work and repay her parents' debt a secret from Granny, preparing to leave by making sure her Granny will be alright without her around.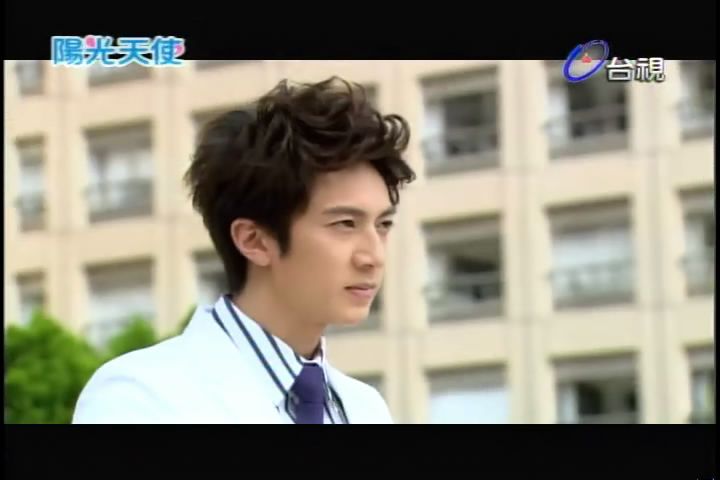 Ya Xin makes a splashy presentation at a party in Okinawa, where his friend Geng Fei watches from the crowd.
Geng Fei's daddy, who has been a loyal number 2 at the company all these years, tries to push his son to step up and find any opportunity to take the company away from Ya Xin. He's not content to keep working for the Di family interests any longer. Geng Fei tells daddy dearest that he's just biding his time to act.
Ya Xin goes sky para-gliding, which ends with his shoot malfunctioning and him landing on the outdoor shower hut where Yang Guang is currently showering. In the ensuing struggle, the hut completely collapses, leaving a bare naked Yang Guang and Ya Xin meeting each other for the first time.
After getting dressed, Yang Guang accuses him of being a destroyer of her precious bath hut while Ya Xin calls her a little savage. He tries to toss money at her but she's upset that all her hard work building the hut is gone. She doesn't want his money, and she hates his entitled attitude.
She pretends to call for help, getting the villagers to come out with bats and sticks to protect their Yang Guang from a molester. This gets Ya Xin to agree to apologize, and Yang Guang takes his money to fix up the hut.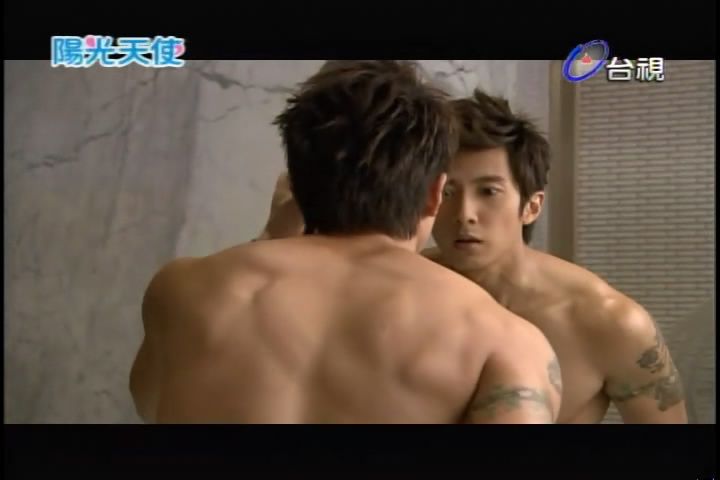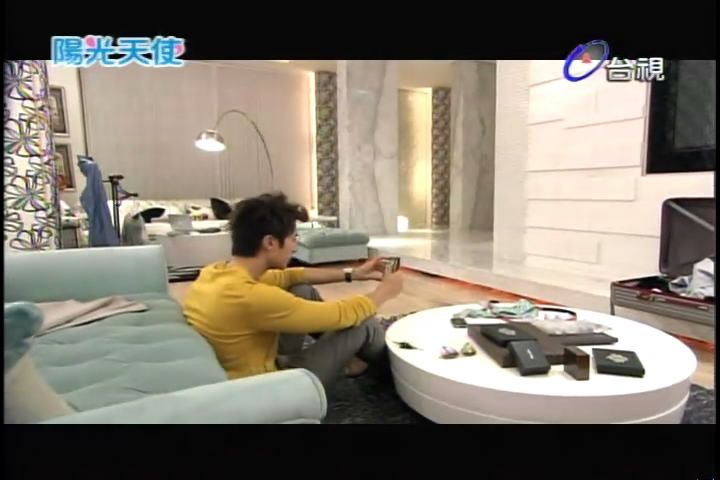 After Ya Xin leaves, Yang Guang finds a necklace in the wreck of the hut that contains two rings on the chain. Ya Xin goes back to the hotel before he discovers his necklace is missing. He searches frantically for it since it contains his dead parents' wedding rings. Ya Xin looks at pictures of his parents and broods. Boy has got some serious dead parental issues.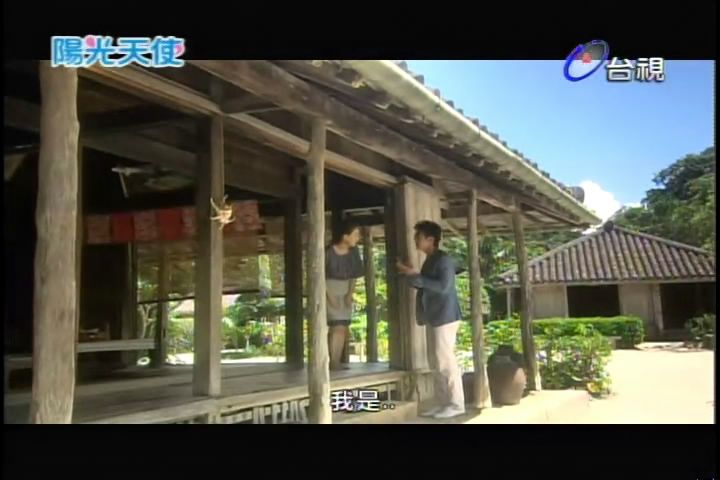 Yang Guang prepares to leave Okinawa, and her dear Granny behind, as she heads work as a maid to earn money on her parents behalf. She leaves Granny a letter saying goodbye. Ya Xin arrives looking for Yang Guang, and his missing necklace.
Yang Guang is saying goodbye to the villagers when suddenly the brother-sister duo spot Yang Guang's swindling parents lurking in the distance. They chase after the parents, running into Ya Xin along the way. What ensues is a four way chase as everyone goes after someone else. Yang Guang's parents get away, and Yang Guang ends up leaving on a boat headed for her new job. Ya Xin is pissed that he couldn't get a hold of Yang Guang and his necklace back.
Yang Guang arrives at a Yin Manor and enters to greet the housekeeper, explaining that she's the new maid. We see the house is owned by Elizabeth, the current president of the cosmetics company, whose daughter Angela grew up with Ya Xin and is in love with him. Elizabeth appears a very capable executive and a reasonable elder influence on Ya Xin.
Yang Guang is sent over to clean another house, owned by Master Di, who is a very close family friend. Yang Guang heads over to clean Ya Xin's home, which is a gorgeous modern home. Yang Guang heads inside and finds it beautiful but messy. She sees a fish tank that doesn't have any water or fish, bit instead has baseball gear. Yang Guang heads to a fish store to buy some fish to turn the tank back to its intended use.
As Yang Guang is walking home, she's almost sideswiped by a car. The driver gets out and it's Ya Xin, who immediately demands his necklace back. Yang Guang wants him to save her fish first. She calls him a fish killer. She picks up the fish and puts all nine back into the bag and walks back to Yin Manor. Ya Xin smirks when he realizes that she works as a maid for his close family friend.
Yang Guang comes out and hands Ya Xin back his necklace. He starts to chide her but she tells him to wait. She goes back inside, and comes back out and pours a bucket of water on him. Angela, with her driver in tow, arrives home right at that moment to witness this scene. Yang Guang says this water is for the dead goldfish, who could have lived had they been given this water.
Angela comes running over to berate Yang Guang, and the elderly housekeeper runs outside and informs Yang Guang that this young man is good family friends with her new employer. Elizabeth comes home and witnesses the tail end of this water pouring session. Ya Xin goes inside, but then comes out and returns a bucket of water to Yang Guang's head. Now they are even. Yang Guang thinks to herself that her trouble looks like it's just begun.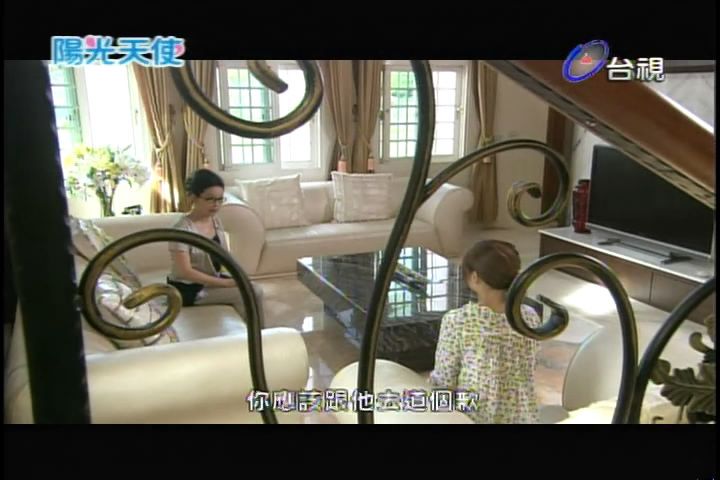 Elizabeth chides Yang Guang for crossing the line with Ya Xin, but understands that it was just a misunderstanding. Yang Guang asks Elizabeth if she can work and study since she is so close to getting her child education degree. She promises to work hard, and begs for a chance to continue her studies. Elizabeth considers this proposal seriously, especially telling her snotty daughter Angela that Yang Guang's desire to educate herself is a commendable thing.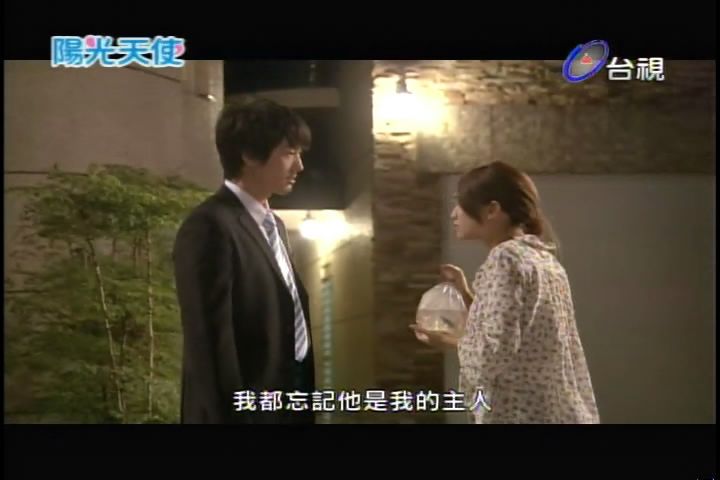 Elizabeth consents to Yang Guang's request. Yang Guang heads outside looking for her bag of fish. The driver walks up to Yang Guang and shows her the bag containing all the fish which he has managed to save. She happily introduces herself as the new maid Yang Guang, while he says his name is Qi Lei and he's the Yin family driver.
Yang Guang goes to Ya Xin's house and pours the fish into the fish tank. Ya Xin comes home and peers over her shoulder, asking what she's doing. She happily shows him that all 9 fishes are still alive, so he's no longer a fish killer. Ya Xin is pissed that he got poured a bucket of water for no reason.