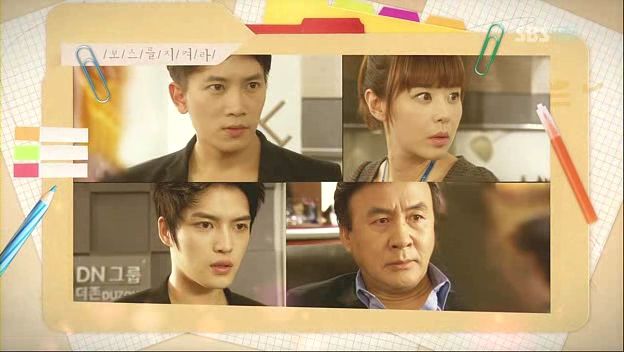 While it's true that I'm a teensy weensy bit annoyed with last week's Protect the Boss episodes, it's not anything that makes me fear for the rest of the drama going forward. I do hope it's just a blip in an otherwise stellar ensemble family and work drama, one which will be like water under the bridge with me if episode 15 of Protect the Boss immediately brings back the character consistency and the out-of-the-box plot progression the earlier episodes had in spades.
Written preview for episode 15:
DN Group has been turned upside down from the search warrant and quickly reacts to dealing with the prosecutorial summons. Chairman Cha pretty much suspects who is behind all of this. Eun Seol is very depressed and responsible as she's cleaning the ransacked office. Facing the piercing eyes of the employees, Ji Heon is furious at his own lack of ability.
On the other hand, discovering that it's her own mother's doing, Na Yoon also finds out from Moo Won that Eun Seol has been made the scapegoat for this entire situation. She feels utterly devastated. She cries, and while facing Moo Won is trying to comfort her, she feels her heart once again flutter….
[Credit: written preview released by SBS, translated into Chinese by Baidu Protect the Boss bar, translated into English by me]
© 2011, ockoala. All rights reserved.