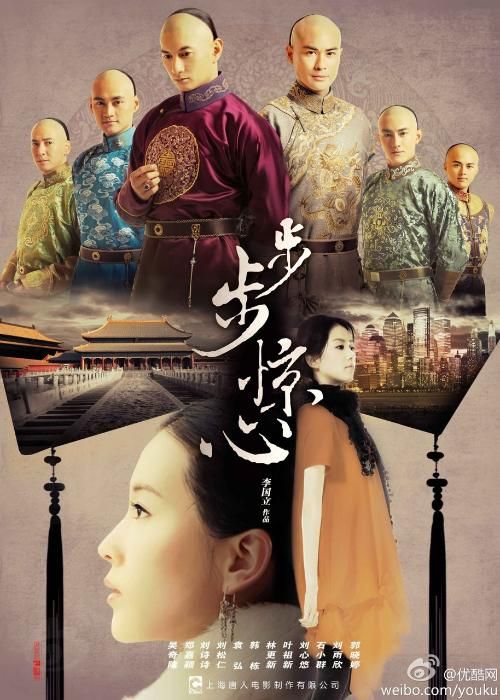 Somewhere between watching the latest episodes of Bu Bu Jing Xin (I'm up to episode 20 if anyone is curious) and reading the C-news, I came across this poster for the drama which just took my breath away. I love the juxtaposition of Ruo Xi's face on the left with a minature of Zhang Xiao (her modern incarnation) on the right, with all the princes hovering over it. Watching BBJX, you see how modern Zhang Xiao has been reduced ever smaller and smaller into the psyche of Ruo Xi as the months turns into years then into decades that she is spending in the Qing Dynasty. Her initial concerns and cares transform through time along with her feelings for the princes, until she reaches a point where she cannot remain detached any longer.
BBJX the drama is currently the hottest thing in China right now, dominating the airwaves and print on entertainment stories. It's already tripled Jade Palace Lock Heart's Baidu hits during the same time frame, which is just an indicator of fan interest in a particular topic. Rating-wise it remains number 1 in it's time slot, though having the first ten episodes leaked on it's premiere day did eat into it's early momentum. For now, the fans are starting to get bitterly divided between 4th and 8th Princes, with fan wars breaking out left and right. Sigh. I'm just happy to watch this drama, and the cast is just happy to promote it in these last few weeks. Below are some more random goodies for this brilliant drama that has me eating out of the palm of its hand.
NG Scenes from BBJX:
I'm going to have a hard time taking the drama seriously if I keep rewatching this video. For those of you who haven't watched any of these actors in any other dramas or movies, or heard them on television, this NG has them speaking their own lines before it was dubbed over for TV. Nicky Wu has a very unique voice, which made him sing at a odd key when he was in The Little Tigers with Alec Su and Benny Chen, which probably doesn't have the gravitas that 4th might project. His dubbed voice is very steely for sure.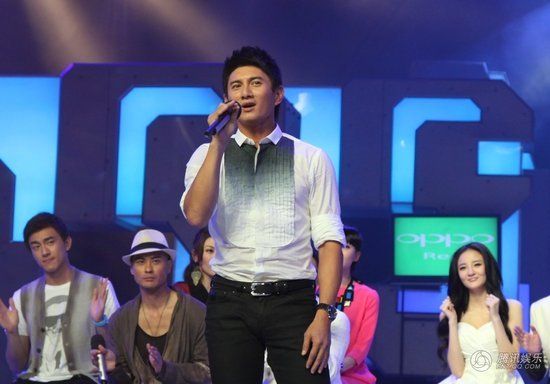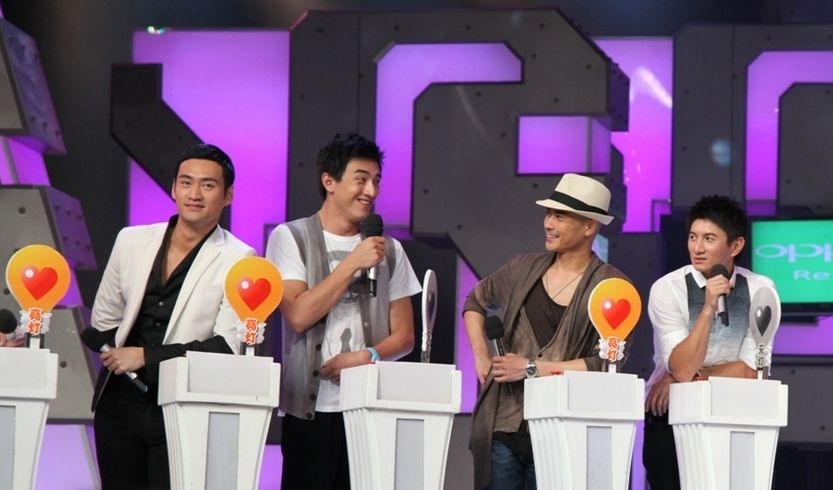 Cast of BBJX on Happy Camp:
This variety show features most of the main cast members gathering for a question-and-answer session and playing some games. The last segment included a dating game where each of the three female leads got to come out and pick their bachelor. All I got out of it is 14th Prince Lin Geng Xin appears to kinda have a real life crush on Liu Shi Shi.
It was also hilarious to find out that everyone on the set called Yuan Hong "sister-in-law-camper" because he was always talking to the ladies playing his sister-in-law in the drama. To which Yuan Hong complained that all the female actors on set played one of his sisters-in-law, so he was put in a bind no matter what. Whatever, he's such a happy flirt, and I'm sure only one sister-in-law got all his attention.
Fanmade Trailer for Modern Version of BBJX with the Same Cast:
Okay, I would watch this is a heartbeat. Someone? Anyone with money to spare? There is a drama waiting to be made!