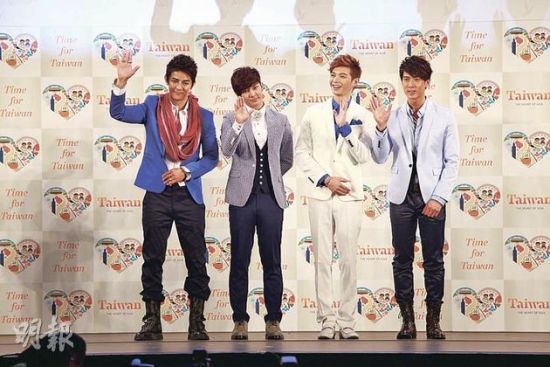 It must be hard trying to be a boyband in the midst of a breakup when your country refuses to let you breakup. Since announcing his departure from Fahrenheit earlier this year, Wu Zun has nevertheless followed through on his promise to continue with their existing engagements, the most high-profile being tourism ambassadors for Taiwan. The group visited Japan on October 1st for a fanmeeting as well as participated in a visit Taiwan tourism campaign called Time for Taiwan.
Everyone looks great, and Wu Zun even got to celebrate his 32nd birthday with his longtime bandmates. Calvin Chen gave him fifty movie tickets to remind him to enjoy life more, Aaron Yan got him a ticket to attend a racing event in Italy, and Jiro Wang got him a tanning machine because we all know how Zun loves to be properly tanned. Heh, they know him so well. Have some cute pics and watch a clip of their performance below.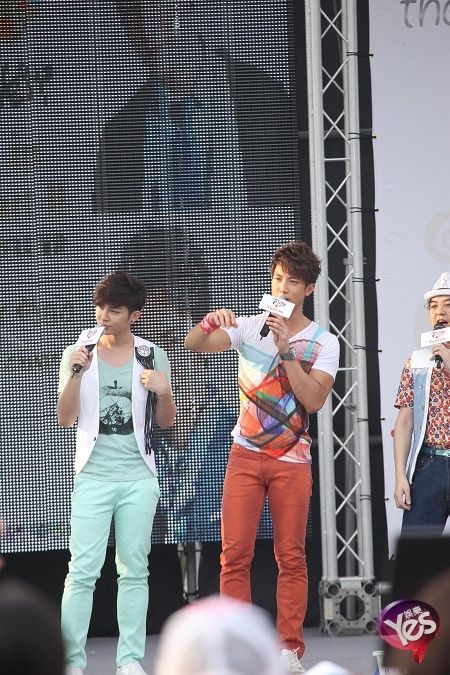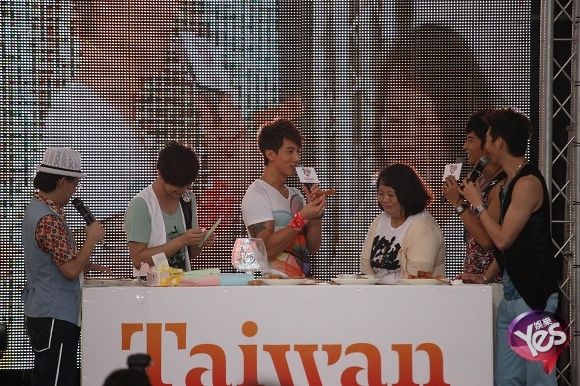 Fahrenheit in Japan:
http://www.youtube.com/watch?v=lqDD5sZfCxw
© 2011, ockoala. All rights reserved.