How many times have I watched this video? Thank to the awesomer than awesome EternallyxShade, too many times to count, and I'm not even done yet. This just might be the single best Ouran High School Host Club live-action drama MV I've watched. Clearly I'm not over my KyoHaru fixation, but from the popularity of this video and the comments on the channel, plenty of folks are equally suffering.
Some of the best comments include "I WILL GO DOWN WITH THIS SHIP!", "Dark kings always were more sexy than cute princes", "Human Kyoya is HOT", and finally the incoherent "hhhhnnnngggg", all of which are more coherent than the noises I made when I happened to chance upon this manna from the Heavens video. I must be insane. Why am I taking time posting this instead of watching this video on eternal loop, which is what IPads are for. Thank you and god bless, Steve Jobs.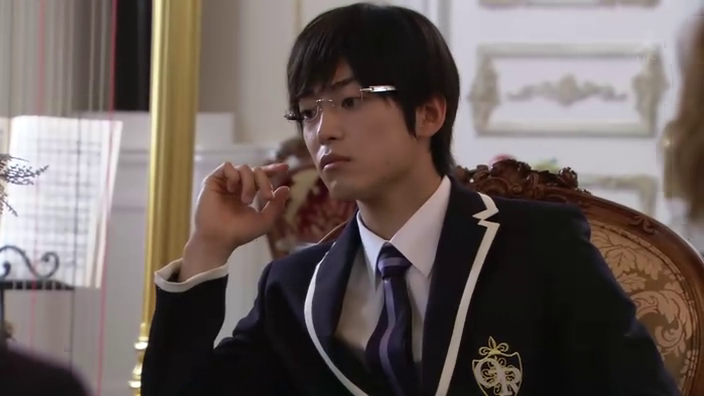 Oh yes this boy is perfect. Daito Shunsuke, you make me that Faster than a Kiss drama-adaptation as my personal drama holy grail casting, you hear me? That is all. Going back to my quiet spazzing now.
KyoHaru "Take that, canon!":