I first posted about Yoon Eun Hye's photospread for Dazed and Confused Magazine featuring Calvin Klein here. Those were actually just a portion of the pictures, and the rest have been released now. While not NSFW, it's nevertheless quite seductive and sultry. Growing up with Brooke Shields and her "nothing comes between me and my Calvin's" and later seeing Marky Mark's little mark forty feet tall in Times Square, I'm immune to CK's trying-to-be-provocative-but-really-not-all-that type of lingerie ads.
So that means I find Eun Hye's pictorial very well-shot, she's a master at striking the right pose, always looking different in body and expression from shot-to-shot. The photographer is also very talented, and the shot angles are really quite eye-catching and evocative. Eun Hye channels the requisite boudoir deshabille look without crossing over into the skanky territory. Love it. Hope her oppa doesn't go cross-eyed from staring too hard at these pics, hee.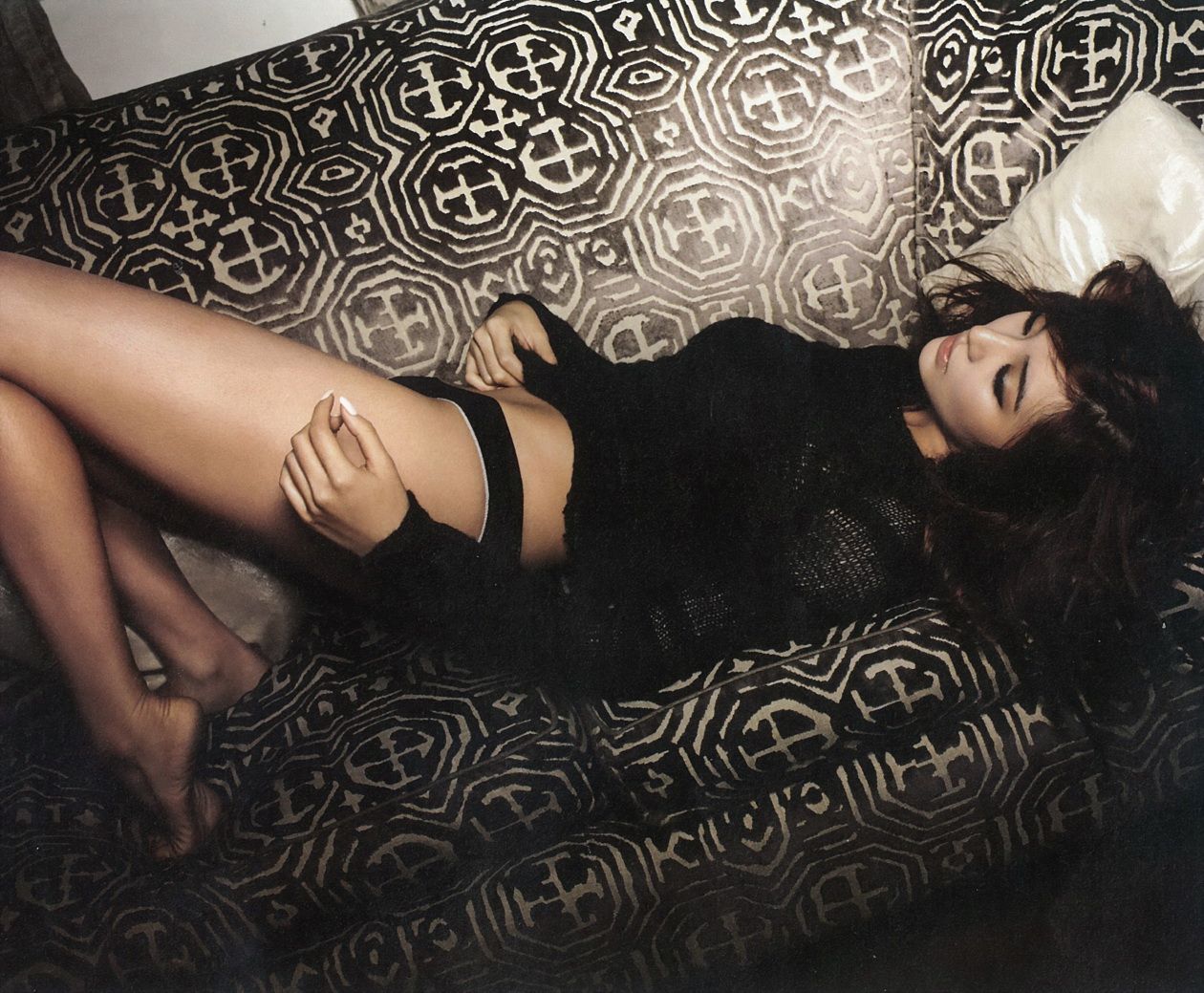 This is my favorite picture of the lot. I love the eagle-eye camera angle with the way Eun Hye is pushing her body away from the sofa back, giving off this weird vibe that she's resting yet somehow in motion at the same time.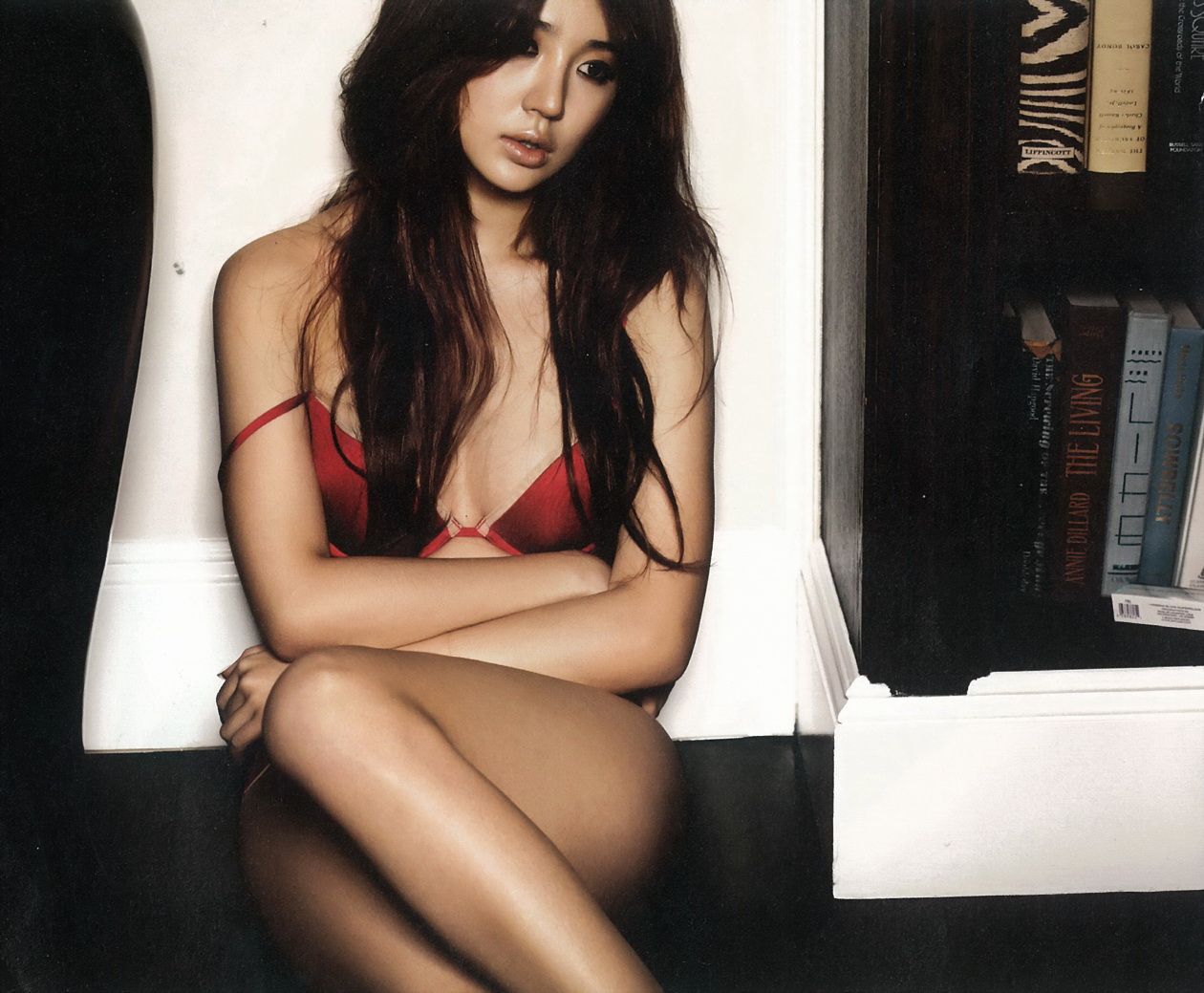 This is my least favorite pic. I dislike the photographer telling the model to affect a slightly drugged out expression, which always happens in CK lingerie ads. Sexy does not need to require looking zoned out.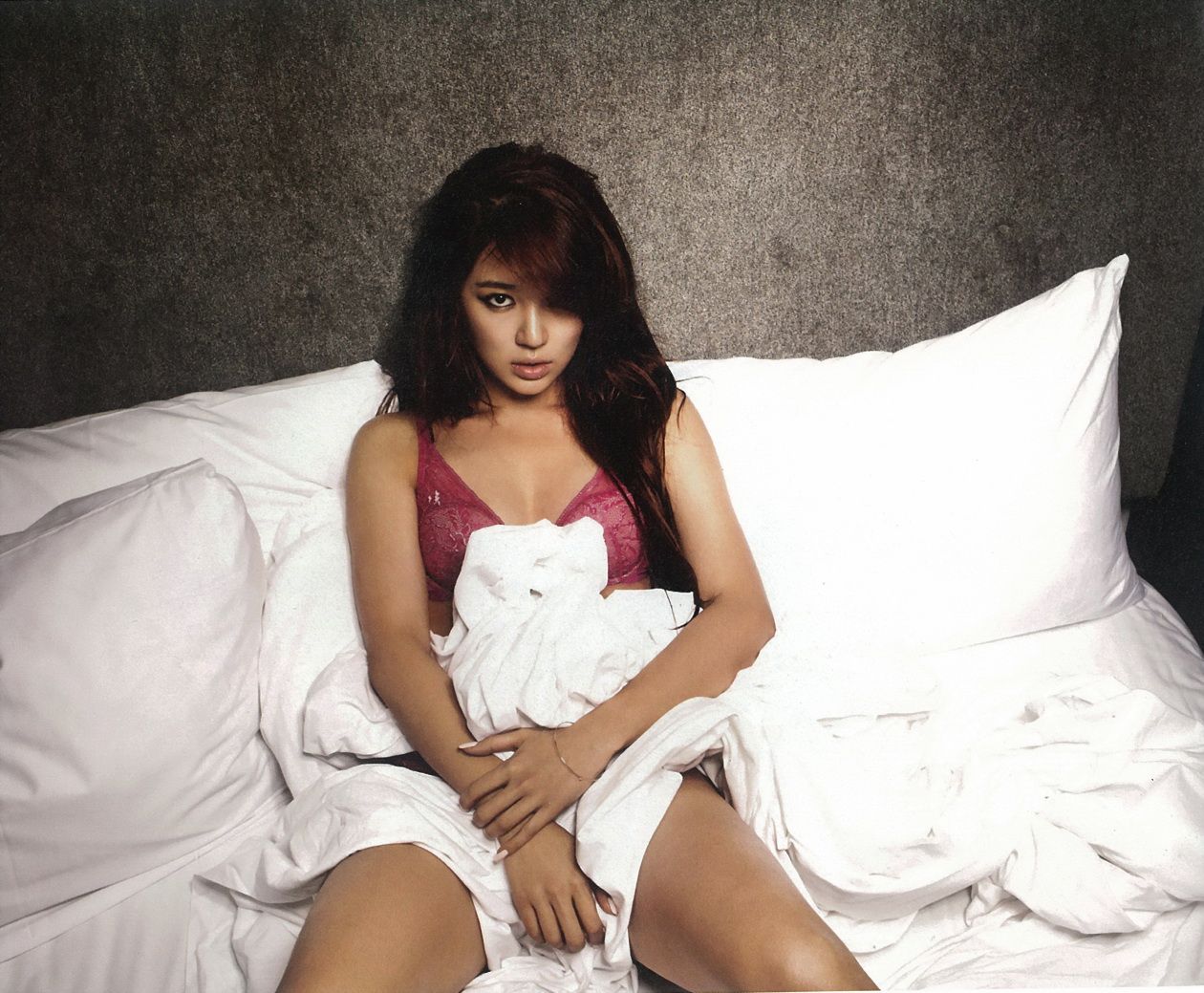 [Credits: Dazed and Confused Magazine]