I had heard murmurings that Kang Ji Hwan's upcoming movie Detective Cha was going to co-star Kim Sarang, who I like but don't exactly have this burning desire to see her act opposite him. Then today I literally got the news I've been waiting four freaking long years for – GilNok is back, baby! Yes, for all you Hong Gil Dong lovers still feeling blindsided and with a numb spot where your heart is, Sung Yuri has just been confirmed to reunite with her HGD leading man Kang Ji Hwan.
They will be the leads for the new slapstick rom-com movie to be directed by the PD who helmed 7th Level Civil Servant, which funny enough reunited Kang JI Hwan with Kim Ha Neul (after they did the melodrama 90 Days, Falling in Love). Aside from the impossibility of Ji Hwan doing anything with his last co-star so soon, this is the best casting news I could have hoped for. *throws confetti and goes to rewatch GiNok scenes again*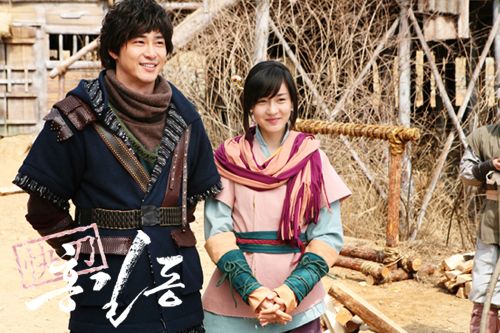 Of all of Ji Hwan's co-stars, until Lie to Me came along, I thought he had the best chemistry with Yuri. The characters of Gil Dong and Yi Nok are two of the most unforgettable creations in K-dramas for me, their story one that I had a hard time letting go. I didn't dare to dream that they could do another project together, especially in a cute rom-com that will clearly have a happy ending for them. Yay!
In the movie, Ji Hwan plays the titular Detective Cha who needs to go undercover as a…male supermodel (seriously?), while Yuri's character is a designer hired to turn the cop into Derek Zoolander. HAHAHA, I'm already laughing my head off with the premise. I'm expecting hijinks galore, with hopefully lots of fun romantic scenes. The movie starts filming at the end of October, slated for a late-2012 release. Boo, I want it now! I'll just have to stare at their cuteness some more until then.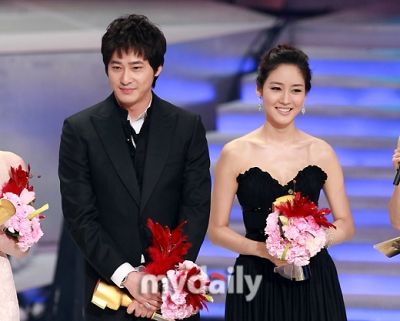 [Credit: Hankooki news]