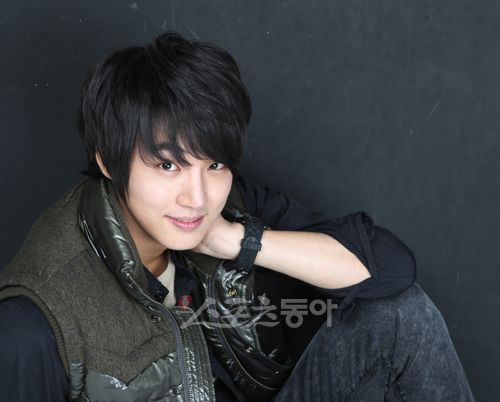 The Me Too, Flower! national drama nightmare finally comes to an end. In a never ending cycle of is-he-in-or-is-he-out, the news out of Korea today is that Kim Jae Won has officially been replaced. Setting aside the drama is scheduled to premiere in two weeks, and even though MBC already announced it intends to delay the premiere, that still butts up against Kim Jae Won needing shoulder surgery that will require a month (at least) of recuperation. Something just doesn't add up in how he can remain the leading man, despite Kim Jae Won saying last week he wants to stay on.
Today Kim Jae Won released a note apologizing to his fans and promising to recover properly and return through another project in the future. Thank god the man is being allowed to HEAL HIMSELF. Now the media is awash with news that Yoon Si Yoon is taking over the role of the parking lot attendant by day and chaebol by night duel identity rom-com leading man. OMG, Han Go Eun (and to a lesser extent Lee Ji Ah) will eat this boy alive if he has to romance them.
My feelings towards Yoon Si Yoon is no secret (I think he can't act and looks like my Jun Ki lite), so if he's in then I don't think this drama will be my cup of tea. If I were Yoon Si Yoon though, this is a great role for him to take. After the runaway success of Baker King Kim Tak Gu, he really hasn't struck while the iron is hot. At his young age, he really needs to get more dramas under his belt and build up his resume while he's still got the Baker King wind behind him.
No matter who ends up starring in this drama, I remain intrigued with premise and have so much love for the screenwriter's previous dramas to check it out and see if he's got some new tricks up his sleeve. Apparently the leading ladies and/or other actors may be in flux as well based on the news reports, but nothing is certain other than Yoon Si Yoon jumping right into the filming next week. Sigh, Me Too, Flower! remains the most plagued drama production this year following Spy Myung Wol.
[Credit: Sports Seoul news]