When actors you love or even simply like are in projects that you don't want to watch, either because it sucks or it just doesn't work for you, it's pretty depressing because it's like having a candy that you know will end up tasting yucky. But you still have to restrain this urge to nibble on it anyways. For Reebok's winter campaign, funnily enough the three spokespersons are all currently on TV in dramas I am not watching. I love Jang Hyuk but Tree with Deep Roots is more or less schizo and can't settle down like a hyperactive child, I really like Lee Shi Yoon but Poseidon is just silly and pretty low budget, and I enjoy watching Yoon Kye Sang but I don't watch daily dramas like his High Kick 3. Which leaves me chomping when I get a chance to see them do endorsements. I think Reebok picked well, as all three are well known for being fit and athletic. Jang Hyuk pretty much left PIE in the dust when they went cliff climbing in New Zealand for Eider, and Lee Shi Young is a real amateur boxer.
Why so serious, Hyukkie?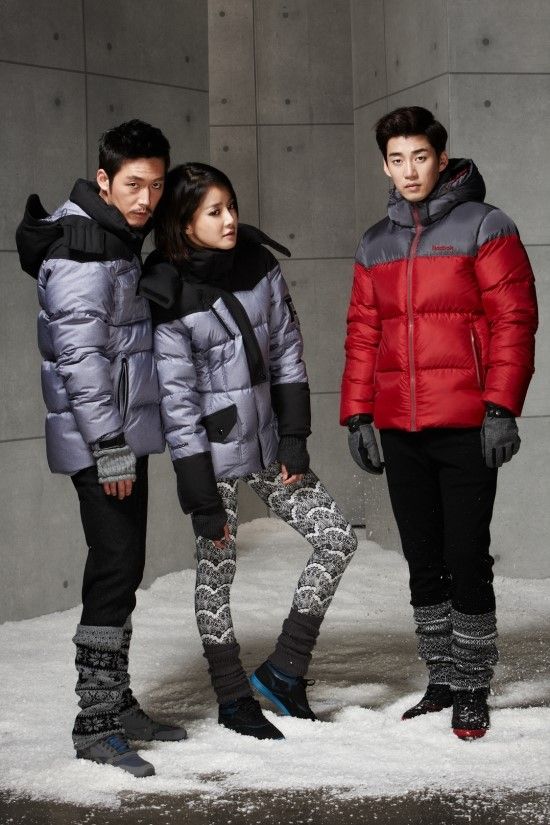 Really, Hyukkie! Cut it out and stop staring at the camera like it killed your father and it must prepare to die. You can snap out of your TwDR character now.
I really like Lee Shi Young's attitude towards life. You sorta get this feeling that she's worked hard to get where's she's at, and she has the determination to keep on going.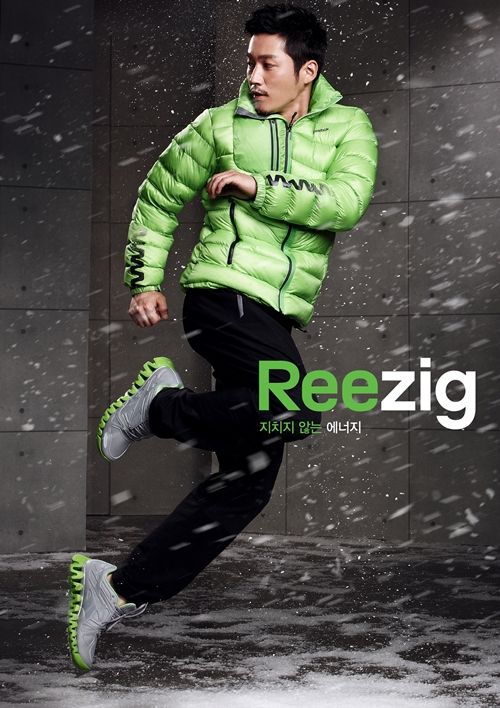 Yoon Kye Sang looks fabulous in that down parka. Man rocks the functional with the sexy.
Official BTS video of the Reebok photoshoot: