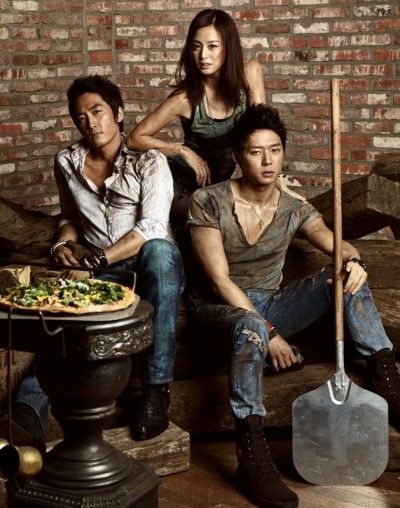 OMG, I can't even. Look at that picture above. No, you are not imagining things. Song Seung Heon, Kim Tae Hee, and Micky Yoochun are in fact dirtied up like West Virginia coal miners and holding a…….pizza board rather than a coal shovel. This entire concept endorsement is so LOLtastic I almost can't squee over the fact that HeonHee have been reunited in an ad campaign. When I heard those two, along with Micky, had just released an ad campaign for Black Smith, I was curious if it was an outdoorsy clothing brand or something like that. Imagine to my surprise to hear it's for a casual dining restaurant in Korea that features pizza and pasta.
Ooookay. Not a terribly sexy thing to endorse, but I was expecting lots of cute nibbling of food. Turns out the ad has a few different concepts, but the coal miner (or pizza miner) one just killed me dead. By the time I revived myself, I could't fully appreciate the rest of the pictures without wanting to snicker. To be fair, the non-pizza miner pictures are actually super cute. Oh HeonHee, why so perfect? I'd be the first in line if those do did another rom-com together again.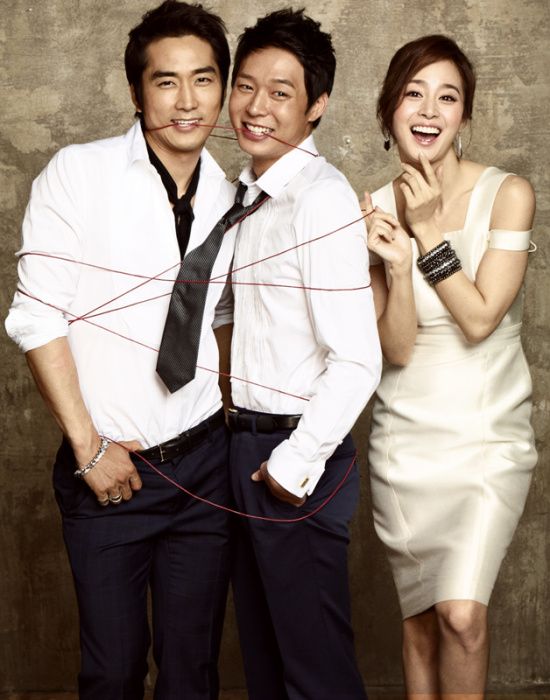 I don't see any correlation with them shilling for a restaurant, but what the hell, so damn cute! I suppose she's tying them up to take them to Black Smith to dine.
This absolutely looks like a promo shot for some melodrama about a chaebol family with secrets and lots of good looking progeny soon to be crying copious tears over some woe or another.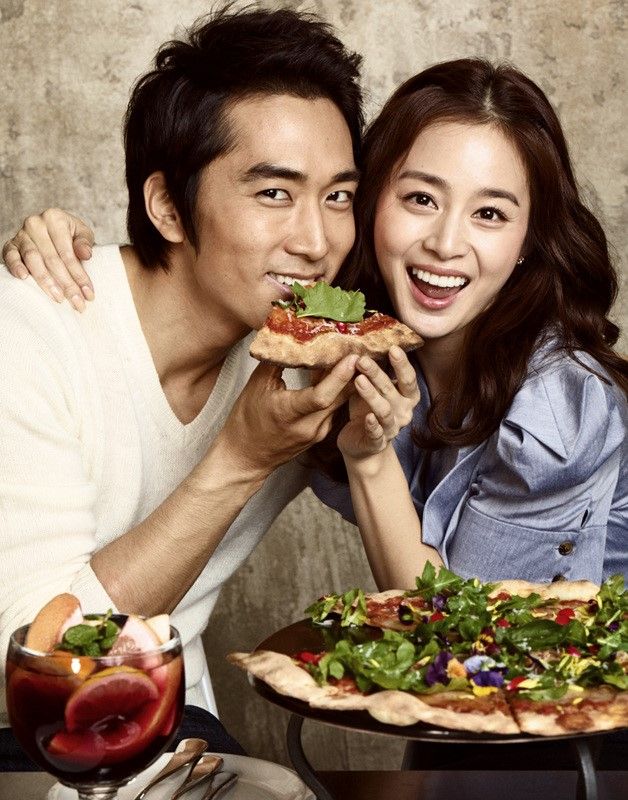 This is totally a newlyweds eating out picture if ever there was any.
Okay, I'm totally not trying to imply that my Heon oppa and Micky are, uhm, nibbling on the same strand of pasta. But that Micky is definitely trying to grab a bite from his hyung's slice in the picture below. They are actually really cute together! Though I always thought it was Jaejoong who had the perfect cheekbones and build to play Song Seung Heon's younger brother.
Now that we've got the cute pictures out of the way, time for some more pizza mining!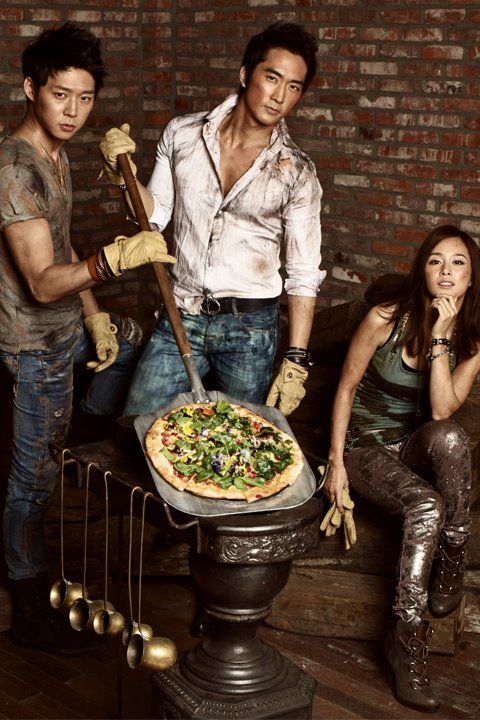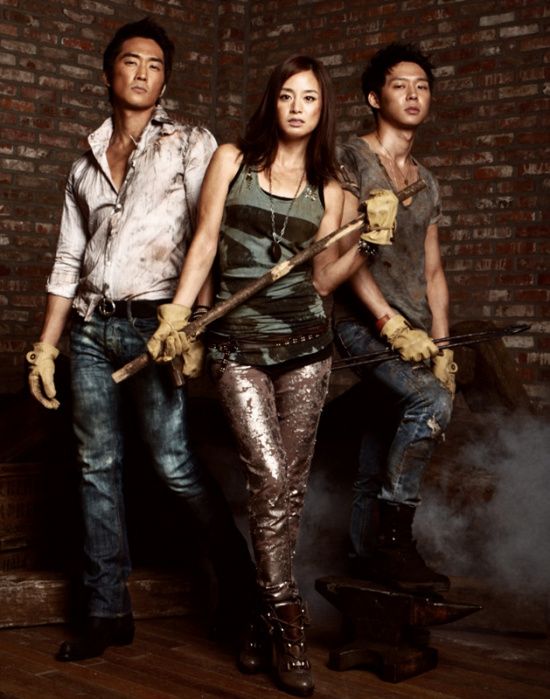 So do chefs at Black Smith look like that after they make my pizza? If so, that restaurant better start brushing off their rolodex for lawyers who handle whatever is the equivalent of Korean OSHA complaints. That is definitely a dangerous working environment. But hot and sexy.
[Credit: Black Smith]