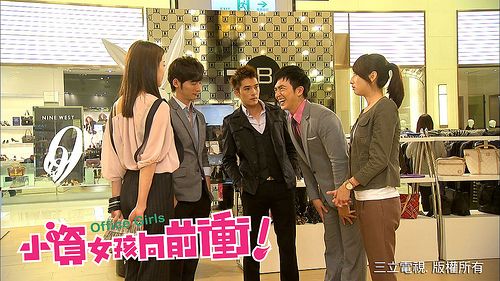 I'm just going to keep this short and sweet. SUNDAY COME RIGHT NOW. That is all. Xing Ren and Zi Qi's Tamsui date is going to be epic. I love them so much I can't wait to see what happens. I'm sure this episode will be rewatched so many times we can all recite the dialogue shortly. Let's start with "the forehead is the best thermometer".
Written preview for episode 12:
Will Xing Ren's misunderstanding about Kai Er and Zi Qi be melted away? Will Mama Shen be able to reassuringly leave Xing Ren in Zi Qi's hands? Mama Shen continues being a dedicated matchmaker and allows Xing Ren and Zi Qi to experience a so sweet you can die "Romantic half-day Tamsui date." Surrounded by that atmosphere, how will their relationship progress?
Work challenges uncontinue unabated, with Mina giving up the PB booth space but requesting that Xing Ren handle the design of her booth space for the Yu Cheng Feng brand. In order to get the brand into the department store, Xing Ren has to grit her teeth and accept this hot potato of a challenge. Being a novice that she is, how will Xing Ren design a booth space that will gain Mina's approval?
Stallone gives Le Le sample products from work, and she reluctantly accepts even though she is not happy about it. This gives Stallone another opportunity to win her heart? Zi Qi and Xing Ren, because of the booth design project, work all night to collect the data. Spending time together just the two of them late into the night, will they be able to withstand the urges of love!?!
Latest preview for episode 12: