Nicky Wu has been filming a C-drama recently but he's managed to find time to do interviews and promotions for Bu Bu Jing Xin here and there. Elle China recently interviewed him and did a photospread that I found totally perfect. I love the elegantly cut black suit and Nicky doing calligraphy for the pictures. He actually wrote the characters that are shown, and I'm impressed with his genuine talent at the art of writing. I suck mainly because I have zero patience, and calligraphy is all about the patience. Not just practice, but a patience in how each word flows from the strokes of the ink brush. As for these pictures, Nicky continues to look better and better, almost like BBJX just revitalized his entire being and he's back being awesome and gorgeous. I can't explain how he makes holding an ink brush hella sexy.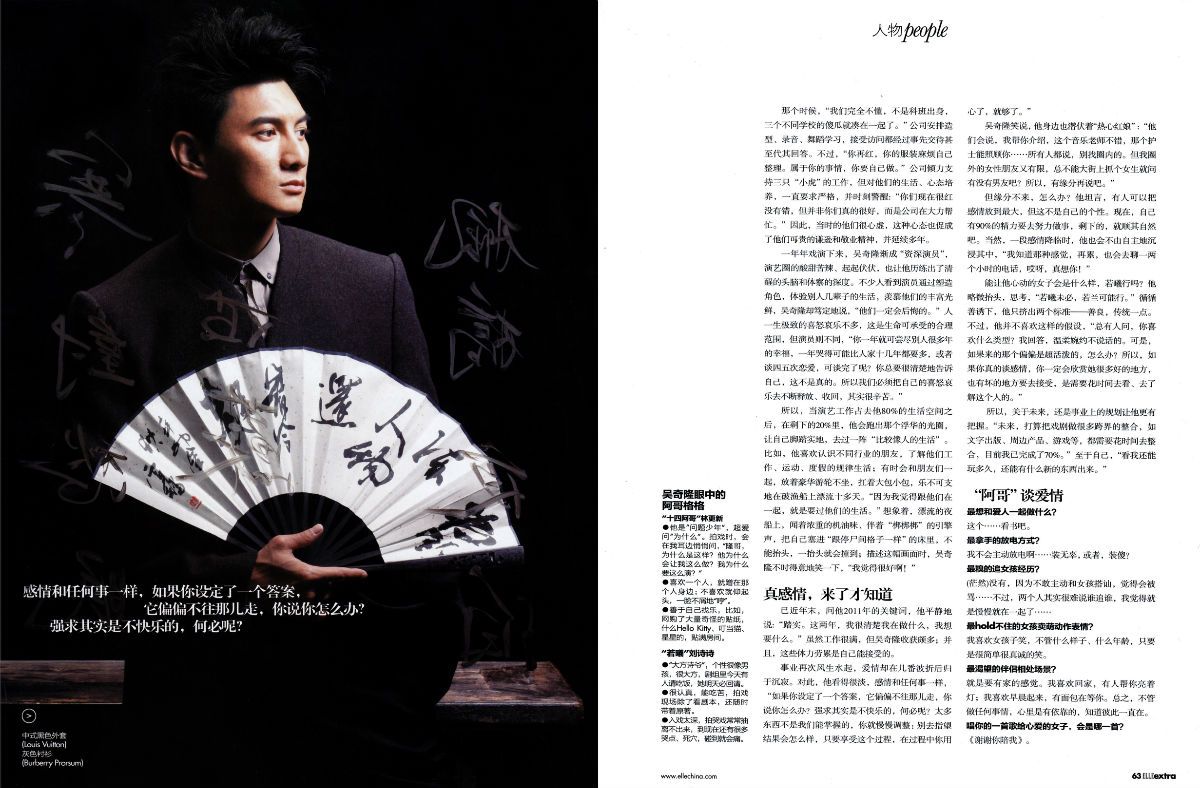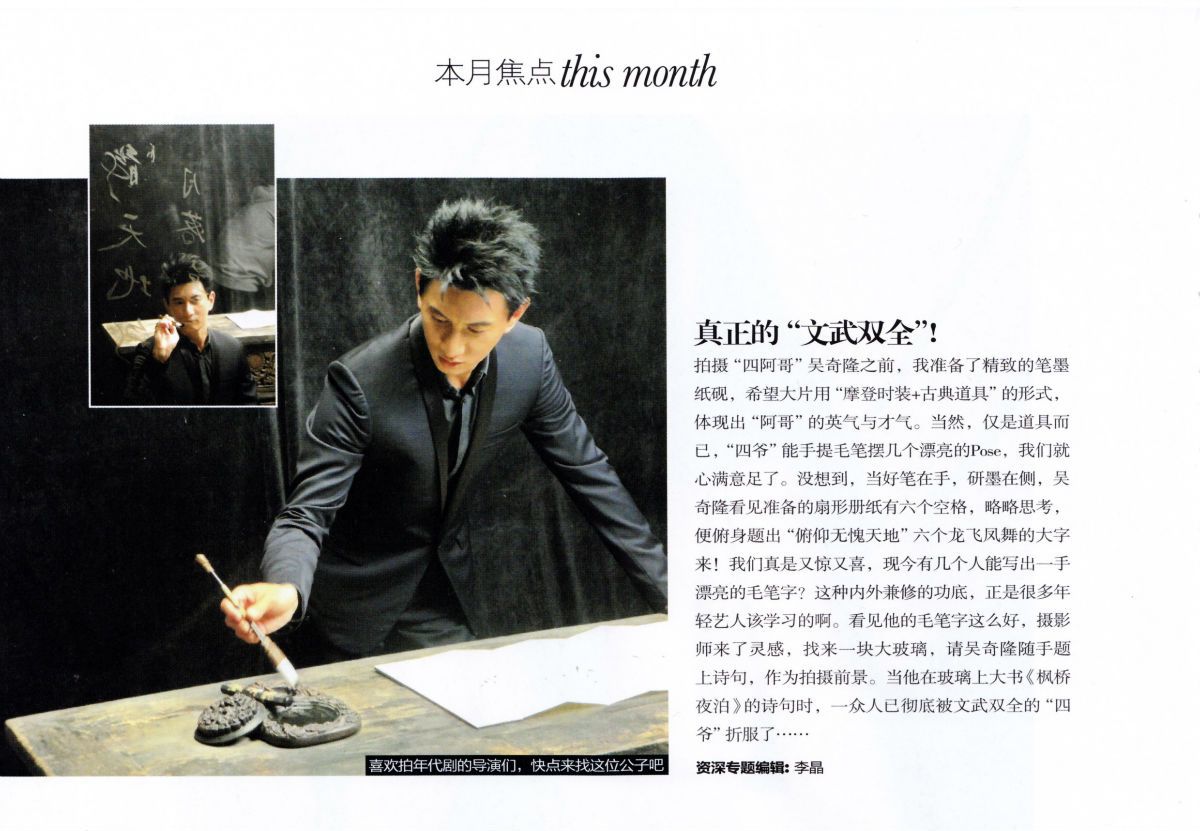 Nicky wrote this rather melancholic poem. I find his writing more precise and less powerful than how male calligraphers typically write, but with quiet restraint that shows control. You know, he writes just like how I imagined 4th Prince to write.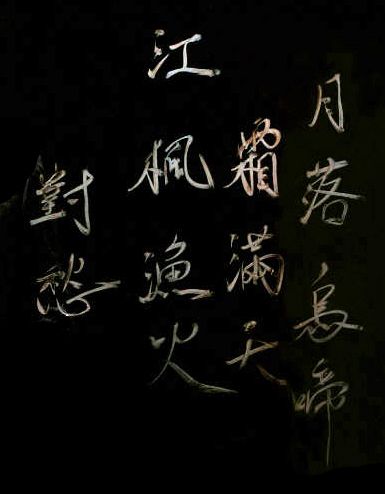 © 2011, ockoala. All rights reserved.