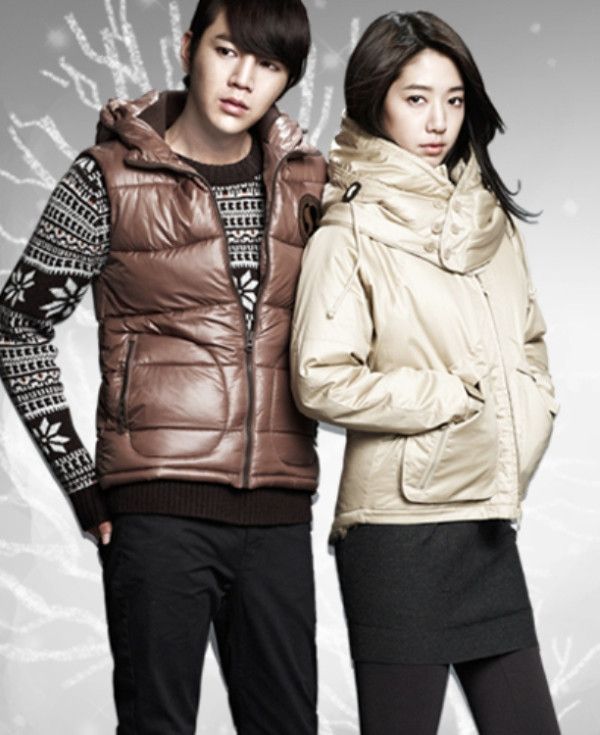 Remember those flat and rather lifeless Winter Codes Combine pictures I brought of Jang Geun Seok and Park Shin Hye a few weeks ago here? Well, I'm happy to report the company released a short video CF and the same photo shoot now pops and sizzles. I'm not surprised, since Seok always comes alive in motion, and here he's pouting and growling his way to my heart with a return to a straight on masculine persona. Shin Hye is lovely as always, with the ability to go androgynous cute or ladylike sultry at the turn of an expression.
Winter Codes Combine CF:
I just love the video editing on this CF.
And as an added bonus, have the Fall/Winter Codes Combine CF as well:
http://www.youtube.com/watch?v=oHLK_3a0eDA
I personally like the Winter CF better, with the two models looking steely and tough as befitting a Winter outerwear collection. For the Fall/Winter CF, they mostly look surly and acting tough, so it doesn't feel as visceral and raw. As a whole, I think Codes Combine did a great job of pairing up Seok and Shin Hye,  really tapping into their chemistry and youthful vitality. But the photographer for the shoots is most likely to blame for the stills looking so dull, since the two models were the opposite of that during the shoot.