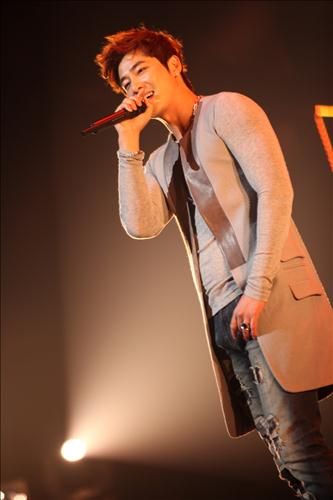 Kang Ji Hwan has been busy filming the upcoming movie Detective Cha with Sung Yuri, but this week he took time off to fly to Japan for his long-schedule fan meetings. He's been laying low since finishing Lie to Me in early July, so I'm always happy to see new pictures of him. For his fan meeting, Ji Hwan prepared two mini-films he shot in advance, one is called "I Am Jo Tae Kyu" which is his real name, and the other is called "Kang Ji Hwan". Hopefully these mini shorts will be available soon so I can enjoy them as well. I'm laughing at and adoring his fried orange hair, because it's just so silly, but kinda fun in a hammy way. I'm sure his Japanese fans were just thrilled to see him put on a show.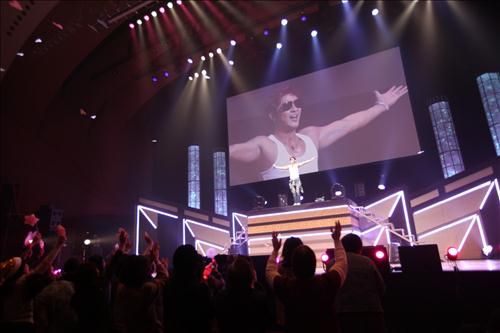 One of the cutest convergences of actors I love also happened when Ji Hwan was in Japan for his fan meeting, as he managed to sneak incognito to Jang Geun Seok's Cri Show at the Tokyo Dome. They are friends from way back, when they did Hong Gil Dong together, which was a very long and grueling drama shoot that went close to 9 months in the Korean countryside. How does Ji Hwan ever think he won't be recognized, since he's probably taller than everyone attending that show.
© 2011, ockoala. All rights reserved.