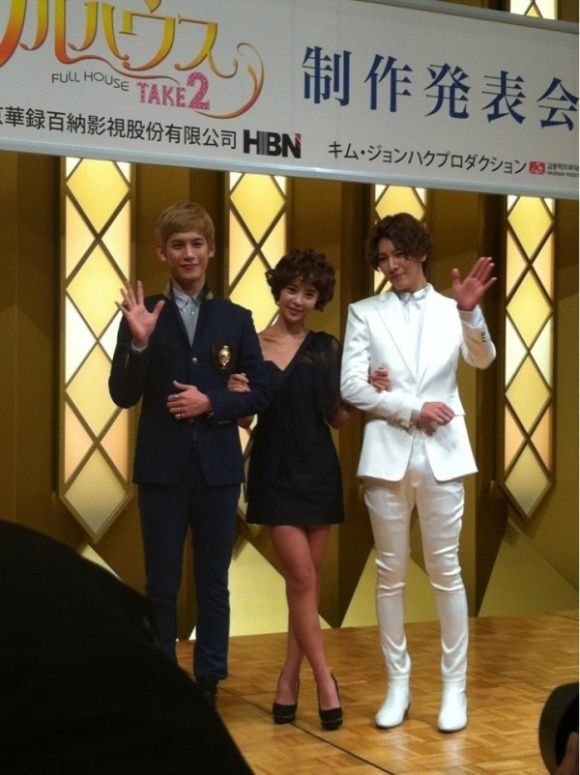 The cast of Full House: Take 2 is currently filming in Japan, and yesterday the production held a press conference for the Japanese media. I really have nothing to say on the fashion aesthetic of this drama anymore. This is a case where a picture is worth a thousand words, or a thousand "what the bleeping bleep is going on?" I genuinely like this cast way more than the original, and the source manhwa was cute when I read it years ago, with a concept that I liked better than the execution. So I'm not dissing this drama because I dislike it, I'm writing about it because I'm predisposed to like it, ergo how badly the drama appears to flail on the "easy on the eyes" department is what's making me chortle week in and week out. This is like a train wreck, but no one gets hurt other than some diehard fans. But considering I made fun of the styling in Mary Stayed Out All Night before its premiere and ended up loving that drama to pieces, perhaps I'll start getting my crow ready to eat come next March.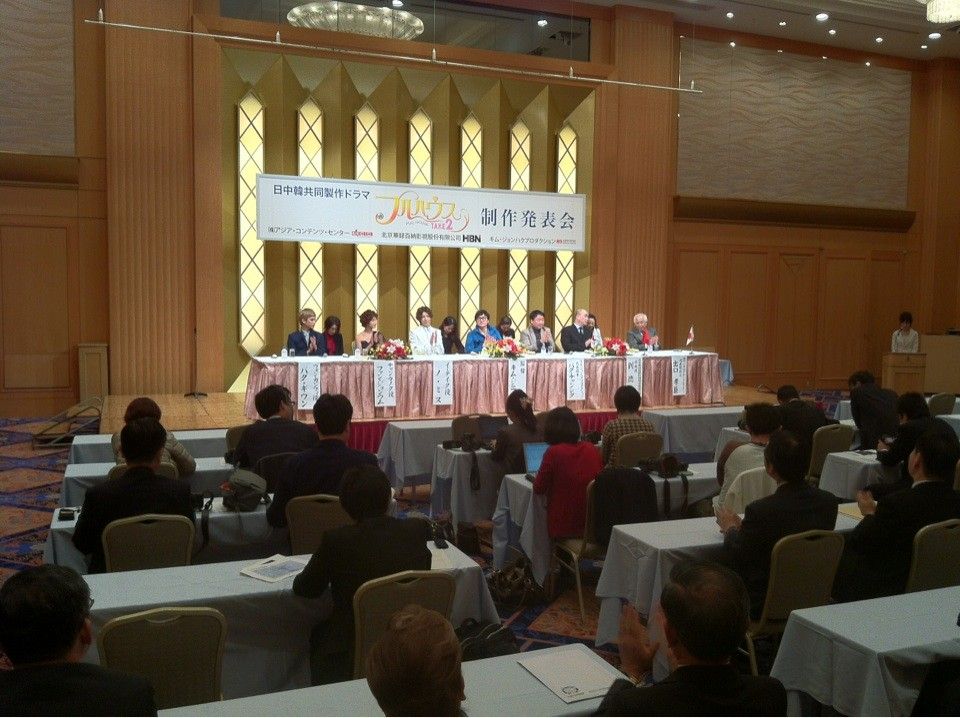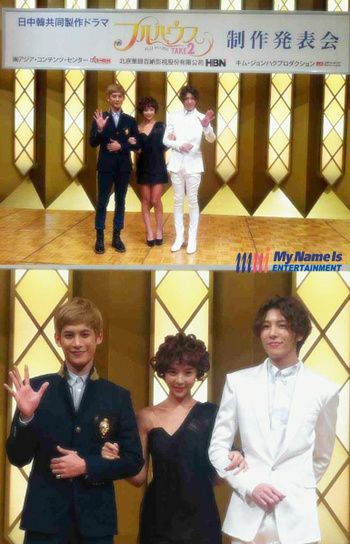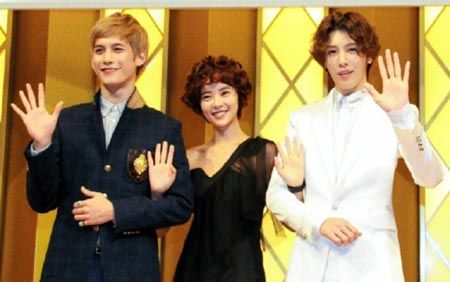 No Min Woo, I feel really really bad for you. I genuinely want to offer my condolences to whatever it is that used to be your hair, because now it's quite possibly a deceased animal perched on your head.
© 2011, ockoala. All rights reserved.