RIM just announced lower than expected forecast for next quarter, and the slew of bad news has been dogging the company for the past year since it's unable to keep up with the smart phone market. One of the digs against RIM is that it just doesn't "get it", doesn't understand cultural shifts, get onboard with the correct trends so to speak. So the fact that RIM hired Ariel Lin and Sunny Wang to unveil it's latest phone in Taiwan is hilariously spot on with the criticism of the company. Yes, Ariel and Sunny are insanely popular right now (with good reason), but putting Chen You Qing and Ding Li Wei together is just so narratively laughable considering how In Time With You Ended.
Apparently Sunny was adorable during the launch event and reenacted his proposal scene from the drama, where Ariel promptly turned him down. Speaking of ITWY, the writer for the drama has revealed that in real life Bolin Chen is much more similar in personality to Ding Li Wei than his own character of Li Da Ren. Oh rilly? I always contended that there is no man on the planet who actually resembles Li Da Ren, despite every woman and girl in Taiwan going on a Da Ren Ge bender this month. The production for ITWY released two more wedding pictures of the OTP, which I've added to this post at the end.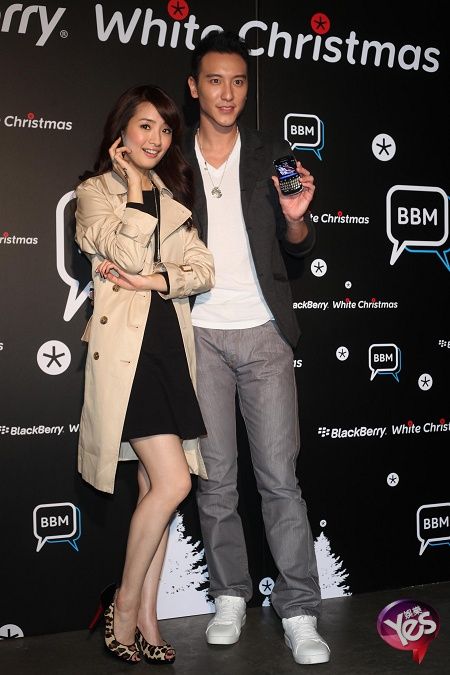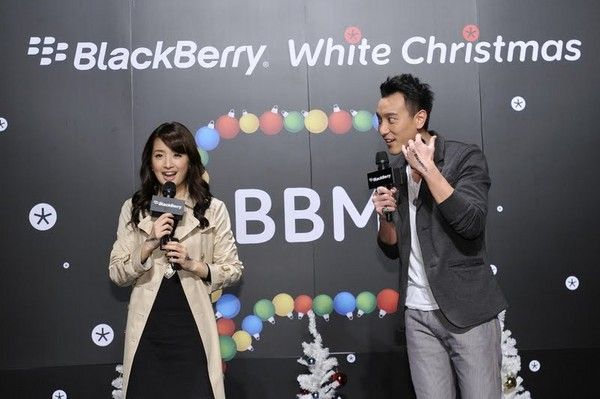 Ariel and Bolin do make a beautiful bridal couple.