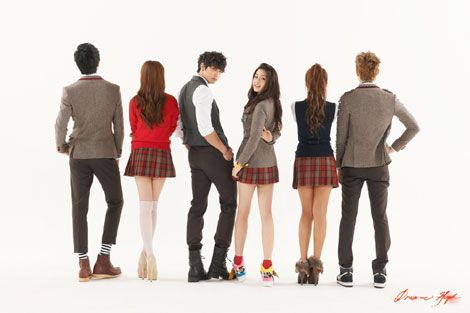 I would have never checked out the original Dream High had some first impressions not been so positive. Even with the original cast including Kim Soo Hyun, I was totally rolling my eyes at the premise. Of course I ended up loving it, but for the sequel Dream High 2 (Dream Higher – okay I made that up), I'm dialing my expectations way down again. The new casts consists of Kang So Ra, 2AM's Jung Jin Woon, T-ara's Jiyeon, and Sistar's Hyorin. I do not know any of these people, wouldn't be able to pick them out of a photo array for you, so clearly I have no clue if any of them can act or not. Good news is that Kim Jung Tae, who can act his pants off, is taking over Eom Ki Joon's teacher-mentor role in DH2, which pleases me to no end. Apparently Park Jin Young will be back as well, so that ought to liven up the joint since he's funny in small doses. Word is that a few of the original cast members will be making a cameo appearance, and I don't care about anything other than Kim Soo Hyun and Suzy showing up to let me know that Hye Mi and K got married and lived happily ever after. That is all.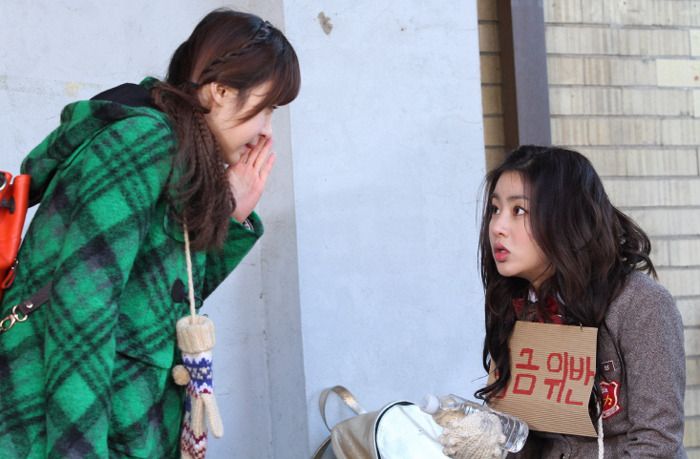 Here's the first look at lead Kang So Ra in her school girl incarnation, and in her girl group get out as a member of the fictional group HerShe. I wonder if there is someone whose job is solely to come up with these punny and inane names for Korean pop groups, whether fictional or real.
This first teaser is so hilarious it defies describing. The voiceover guy needs to lend his magical line readings to more Kdramas. And Kim Jung Tae doing the air pistol? Priceless. DH2 premieres on January 30th on KBS. As stupid as this teaser is, hearing the DH theme song automatically brings a smile to me face. Oh I love those adorable hardworking kids of DH!
First teaser for Dream High 2: