I was so moo-ry last night a bunch of friends texted me to make sure I wasn't about to leap off the proverbial balcony. Moo-ry is a word used in the Koala household, it means to be mopey and crabby. What can I say, I like coining my own lingo. One friend said this "Now you know how I feel when Yoona was casted in Raining Shit" (said person shall remain nameless). She actually managed to make me crack a smile with that line, but yeah, that about sums it up. She's pretending her BF Seok is off in the army during this potential drama debacle, so I've decided to likewise pretend ShiGe is off traveling in Egypt again with HongMi and the four of them are happy as baby clams.
Turns out our conversation was just serendipitous because this morning the official drama website for Love Rain launched in anticipation of the drama's premiere on March 26th on KBS. It will be taking over the Mon-Tues time slot of Dream High 2. Starring Jang Geun Seok, Yoona, Kim Si Hoo, Son Eun Seo, Seo In Guk, and Hwang Bora, the drama is helmed by Seasons PD Yoon Seok Ho with a story spanning two generations where the parent generation fell in love but couldn't be together, and their children meet in the modern times and have another go at it. Seok plays a painter in the 70s and the photographer son in 2012. I have zero expectations for this drama, but if the cinematography is pretty I would love to take some screencaps. Check out the first set of official stills showing all the characters, and of course the titular love rain. There is even an umbrella on the title logo. Heh.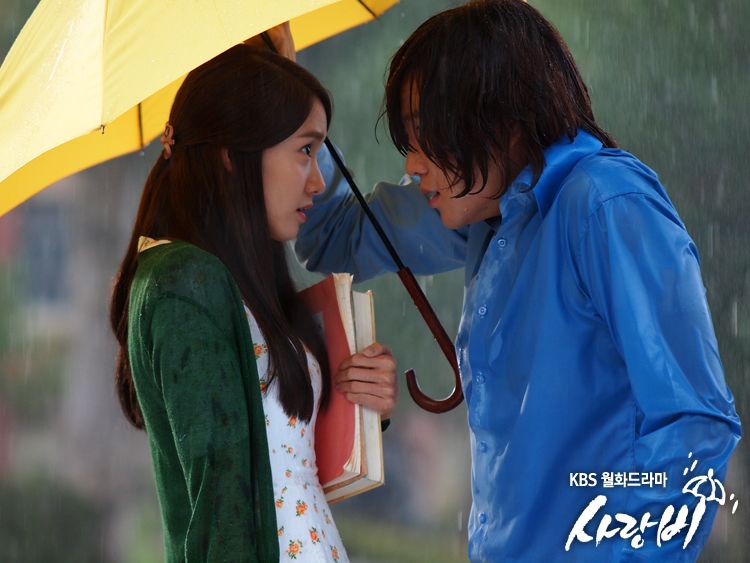 © 2012, ockoala. All rights reserved.