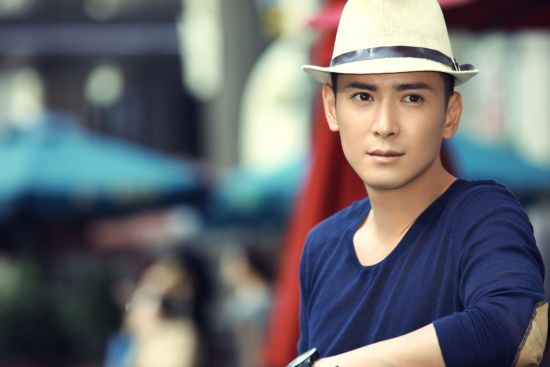 You know, I just might have to accept that Yu Zheng is a flat out insane drama producer. His loco casting choices for his adaptation of The Swordsman have been causing extreme cases of laughter and spitting up blood in C-fandom, but he doesn't seem to do it to drum up publicity or whore out his projects, unlike Ladyboss over at Tangren with her casting shenanigans. I think he's just flat out a weirdo. With many months to go until he starts filming the drama adaptation of Yun Zhong Ge, the man has been happily leaking out his casting choices, and with today's weibo, the three leads have pretty much been confirmed.
Joining Zhao Li Ying as Yun Ge and Chen Xiao as Liu Fu Ling, Han Dong is Yumama's choice for lead Meng Jue. For once he's casting a guy with onscreen presence up the wazoo AND he can act his pants off. I heartily approve, despite Han Dong not being how I imagine Meng Jue, but I know he'll bring it. On a funny Tong Hua tangent, this will make it Han Dong's third go around as a character in her novels, having first played ruthless 9th Prince in Bu Bu Jing Xin and is now playing Li Gan in Da Mo Yao. Don't worry about looks, Han Dong was uglified to play 9th Prince, but in real life I find him very good looking. 
Currently both Chen Xiao and Han Dong are filming The Swordsman together, but they pretty much have zero scenes opposite each other since the former is playing Lin Ping Zhi and the latter is Tian Buo Guang.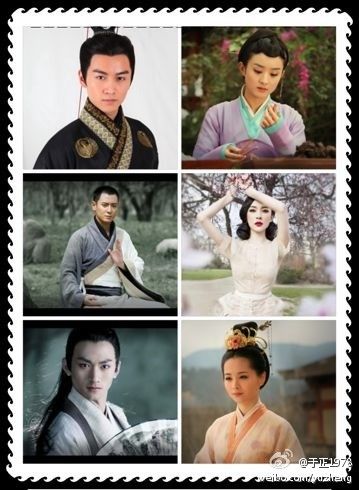 For the rest of the cast, Yumama's latest weibo picture shows his pick for the six leads – Chen Xiao and Zhao Li Ying up top, Han Dong in the middle next to Deng Sha (who I think will play Huo Cheng Jun), and the bottom is Zhang Tiang Yang who will be playing Liu He and Huo Si Yen next to him as Xu Ping Jun. All relatively newer faces that I have no problem with, so I'll wait to see how they look in character come November.