I'm selfish. At this point, I'd vote for South Korea to really be ruled by a constitutional monarchy if that meant no elections and I get my new episode of The King 2 Hearts. Next Wednesday there will be elections in South Korea hence MBC is preempting its Wednesday night drama, otherwise known as "Koala's MUST HAVE/NEED/WANT episode 7 of TK2H". Clearly life will not be pleasant around me that day. Just warning y'all.
Rather than just airing one episode on Thursday, MBC will air episodes 7 and 8 back-to-back that night. Oh hell, I can't believe I have to do this again. How apropos that the same thing happened with Mary Stayed Out All Night, with the network airing two episodes back-to-back, requiring me to recap both episodes at once. I think I did it with the assistance of two Venti lattes plus a red bull. I don't have my stamina that I did back then, so here's the hoping I make it out alive. As for what the other two stations are doing, I have no clue, since I'm not following the other two dramas.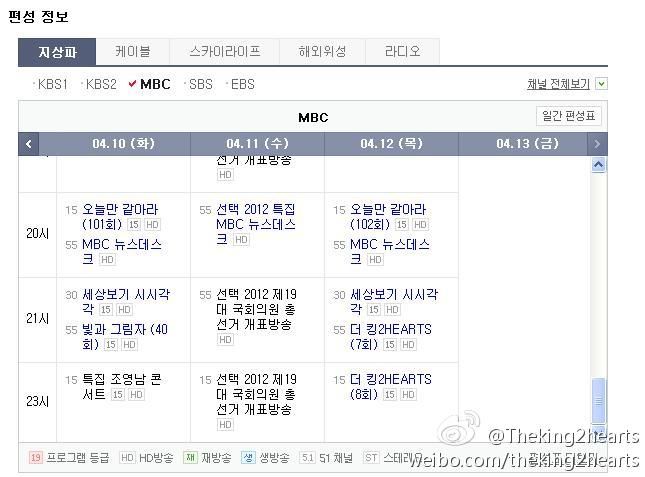 Aside from the recapping nightmare sure to come, I'm just sad I'll have to wait another day to get my TK2H fix. Whatever shall I do? I've already re-watched episode 6 so many times I can recite the dialogue and mimic the cadence in each scene. Let's think of fun TK2H games to play to while away the hours, shall we? Or we can all stare at the adorable bromances above and smile like loonies at the cuteness.