I knew this ride wouldn't last forever, the amazing magical chemistry and relationship between heroine Mi En and second male lead Han Xiang in Fondant Garden. Seven episodes in, there is always at least one scene between them per episode that has me squealing like a stuck pig, in between heart beating wildly and smiling like I just spotted a Koala Hello Kitty. I managed to screencap the heck out of a two second kiss scene in the preview for episode 8 already, I shake my head to consider the spazzy state I'll be in come next Friday when I watch the episode. I know this is the beginning of the end for my wonderful alterna-OTP, and while my mind tells me it'll be fine since poor puppy Hee Hwan is really stepping up to the plate to be deserving of Mi En, but I know my heart will break nevertheless. Here's to getting myself ready to swoon and then sob in the next episode.
In episode 7, when Mi En finally tells Han Xiang the truth, that she is not Chen Ai Ling, we know that Han Xiang already knew the truth and had been struggling over how to reconcile the woman he loves not being the woman he needs professionally. But when he faces Mi En apologizing in that very Mi En way, with sincerity and awkwardness, you can see that it's a no brainer choice for him. He tells her that he will never forgive her for this deception…….therefore he will punish her by making her never leave his side for the rest of their lives. When Mi En's fear and worry over the first half of his response turned into the most happy of smiles, my heart soared for her, this girl who is so kind and giving in the most low key of ways.
Of course Hee Hwan has to be there to see it all, and realize that he really is the third wheel in the love triangle where the other two participants mutually like each other. It must really break his heart to witness this, and afterwards when Hee Hwan hit his own chest and reminded himself to be happy for Mi En, I was really proud of him.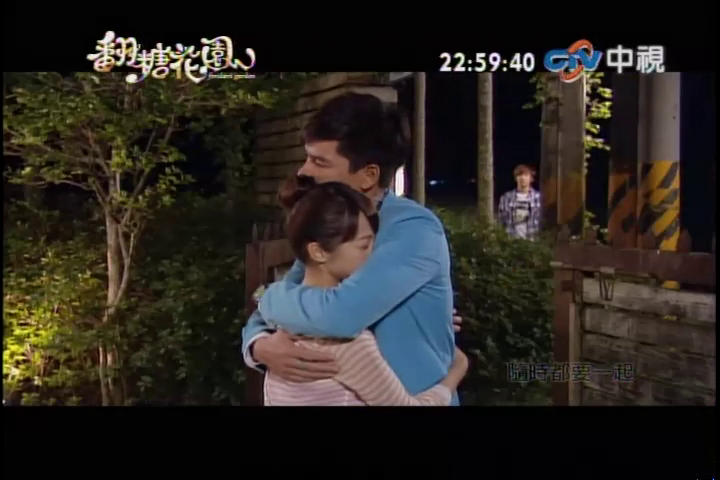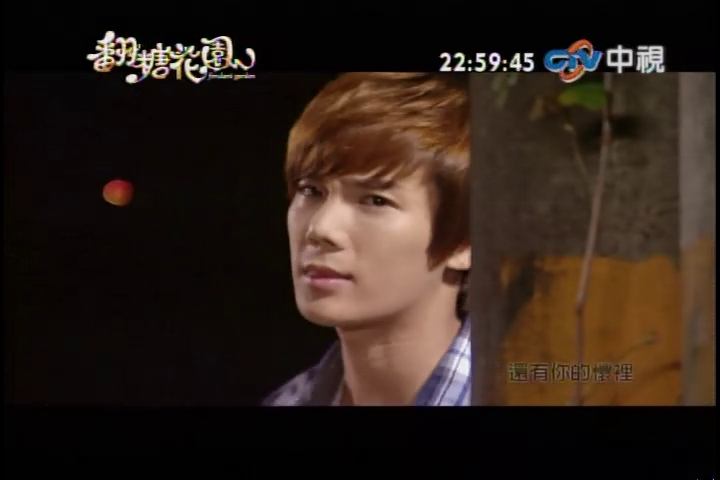 It's both profoundly sweet that Han Xiang doesn't make a big deal about the deception, because it really isn't a big deal, especially since it's obvious the deception worked in Ai Ling's favor and Mi En was just pulled along reluctantly, as well as utterly devastating to know that it might not be enough for Han Xiang to overcome his huge desire for professional success because of his humble upbringing. Therefore he'll end up giving up Mi En, and it's a choice that will be the only way for Hee Hwan to even have a chance with Mi En.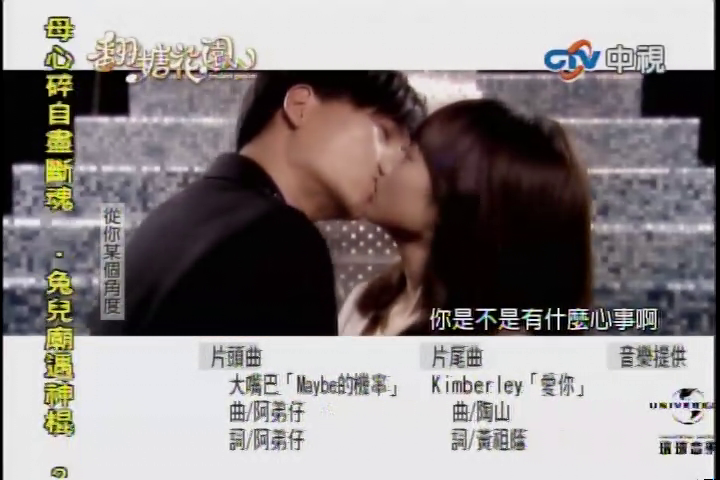 I love the way Han Xiang looks at Mi En in the preview right before the kiss, both passionate and tender, just the way a man ought to look at the woman he loves. And the kiss. Oh my lord, the kiss. When done right, TW-dramas deliver kissing that just curls my toes. He pulls her in and just goes for it. And my poor heart will be devastated when Han Xiang goes through with the engagement to the real Ai Ling, which will surely be witnessed by Mi En who's been set up to deliver a cake to that party. It's been forever since I've fallen this hard for an alterna-ship. It's as painful and exhilarating as I recollect, and I highly do not recommend it. As for FG, still the most satisfying fluffy not-quite-fluff I'm currently watching.