I want now. Okay, that was a bit rude. How about this – I really need this please, good sir. The upcoming reunited-twins-C-drama Fairytale starring Lee Joon Hyuk, Janine Chang, and Peer Zhu released a 30-minute trailer that had me glued to the screen. It wasn't good, per se, it was just drama crack. Complete with a horrific Cousin It wig on Janine's older twin sister character. Thank god she ditches it halfway through. Another bone I have to pick with this drama is that it dang stole the OST from Buzzer Beat, and not just any song off the BB OST, it stole Riko's 彼女の夏. I recognized immediately because the BB OST is always on my iPod rotation. Grrrrr, that theme belongs to Riko and Naoki, not some wacky C-drama.
Then again, I'm totally hooked on Fairytale already and hearing the familiar violin refrain doesn't help, despite knowing it'll be crappy plot wrapped in shiny happiness. This drama has a guest star roster that appears to consist of half of C-drama land. I'm not joking, look at the faces of the people below the four leads. I know I'll be LOLing at half the craziness in this drama, plus second male lead Peer Zhu is a terrible actor (and needs to lay off the PS) that I already snorted my way through his scenes in the preview. Regardless, I'm totally psyched about this double dose of silly fun with Janine and Lee Joon Hyuk, both of whom I adore. Fairytale premieres in late June on Hunan TV.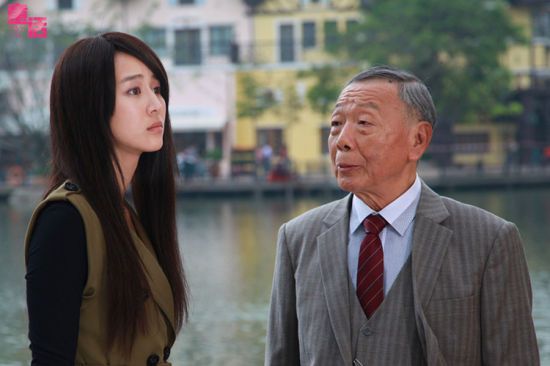 I really like the voice dubs for the elder sister Ting Xuen and for Lee Joon Hyuk's character Du Yu Feng. The younger sister Ting Yu has that slightly plucky voice I find annoying, and Peer Zhu's character Jing Wei has the generic smarmy voiced dub which suits his character. But in general this is a good dub job all around.
30-minute trailer for Fairytale:
http://www.youtube.com/watch?v=-XguJJbUbQA