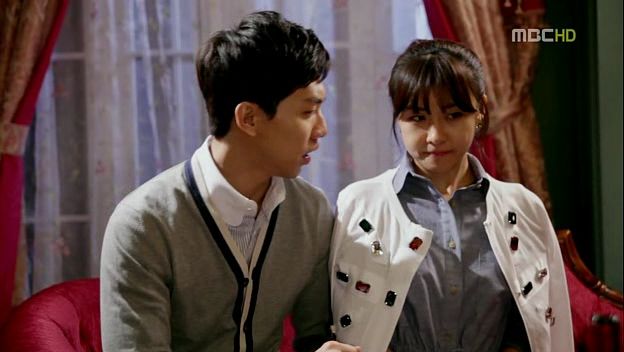 I came into The King 2 Hearts because of my Ha Ji Won love, and it looks like I'm going to leave it with a massive affection for Lee Seung Gi. I'm so glad I don't have to suffer through another dud drama of Ji Won's like her last one, complete with her worst performance to date, and can enjoy watching her in something actually with heart instead of just glibness. I feel this warmth radiating from TK2H, and it comes from all corners of the drama, highlighted by affection and concern between people who care about each other that is unrelated to politics and cultural differences.
Shit may happen, but characters deal with it with heartfelt honesty and then plow forward to keep on going. I feel like Jae Ha's abrupt personality shift (outwardly) fit so well into the story, because he so abruptly was asked to assume the mantle of being a king. In doing so, it just pulled out that part of him that always existed but he hid away so as to always remaining a playful younger brother to Jae Kang. But its with Hang Ah where he can not be the King and just be Jae Ha, and that adds a whole new dimension to their relationship that warms me to the core. He needs her more than ever, and its with that need which leads to the understanding of what she means (will mean) to him.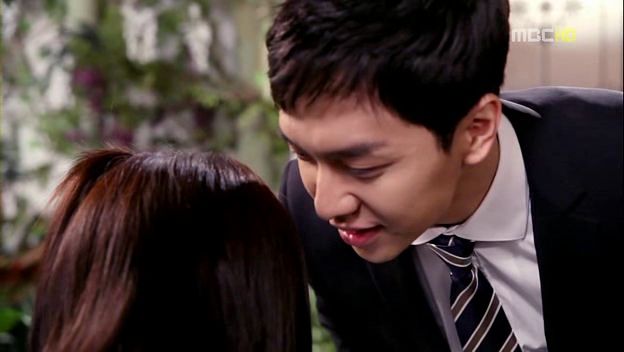 I just LOVE the way Jae Ha looks at Hang Ah in episode 8. It's with love, the kind where his eyes fairly scream "I miss you. It's so good to see you. Can I let down my burden now?" And Hang Ah knows this, so she acts her usual self with Jae Ha, not being overly coddling or solicitous, just letting him know subtly that she's there. For Jae Ha to ask Hang Ah to take care of Jae Shin for him means so much more than the usual romantic trifles that sound sweet but are fleeting. In his time of need, he doesn't push her away nor does he lay down all his pressure on her. She's simply there, she exists in his suddenly topsy-turvy world, and she's his thanks in no part to his hyung's love for him enabling him to have this girl in his life.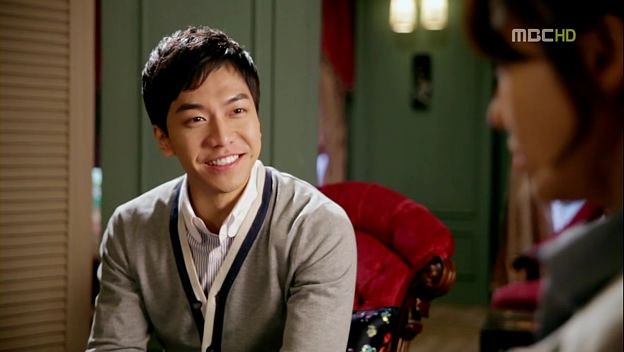 I'm neither peeved nor perplexed by the perfunctory nod to the boating in episode 8. They DEFINITELY slept together – he's topless above the blanket, and didn't get there that way because he was hot or needed to make himself more comfortable before taking a nap. Her nightie is simply standard K-drama fare where the girl covers up a bit more afterwards. It also makes sense because Hang Ah was awake afterwards and staring at Jae Ha, while he was finally resting mentally and emotionally, so she got something to wear. No biggie.
I think the writer could have gone either way – boating or no boating – and this scene would have worked. But another clue is how Jae Ha was flirting with Hang Ah in a very manly way earlier, when he pulled her down on the bed and teased that he was her fiancee and also the King. I was fanning myself because the scene was so potent despite how Hang Ah quickly defused his ardor. But this also serves as further confirmation that they could have slept together, because Hang Ah wanted to after she saw how much pain Jae Ha was in.
Secretary Eun's conversation with Hang Ah afterwards, and her attitude towards him, also confirms they slept together. He chided her, saying this time (the national mourning period, Jae Ha's transition to King, etc.) this cannot happen, even if Jae Ha wants to. To which Hang Ah replies very directly that it was she who wanted it. The implication is that Hang Ah allowed it to happen, and she'll take the blame. The muted presentation of the scene follows from it, as it was clearly an intimacy that stemmed from sadness and need. I still think the editing was wonky not on purpose but because the editor was unsure of how much to show, but ultimately, this was a scene I actually don't want to see. I want it to be a moment just between Hang Ah and Jae Ha.
Preview of episode 9:
Bong Goo: Can I give a present to Your majesty?
Shi Kyung: It's a black box and a cell phone.
Hang Ah: It was dug out at the place King Jae Kang died. It appears to belong to a Northener.
Jae Shin: You killed my eldest brother. Do you really want to be Queen that badly?
Hang Ah: Otherwise we will be consumed alive.
Bong Goo: Do you like her? That Northerner who plotted to commit a crime.
Secretary Eun: There is something that needs to be done. Kim Hang Ah needs to be handed over to the prosecutor.
Hang Ah's dad: Jae Ha can't protect you nor is he inclined to do such a thing. You are always the one liking him and crying alone.
Secretary Eun: I'm sorry, Your majesty.
Jae Ha: Do you think that I am going to give into the people who killed my brother?
Secretary Eun: Kim Hang Ah's needs to testify to see where your loyalties lie.
Hang Ah: I will prove it to you, until you are satisfied.