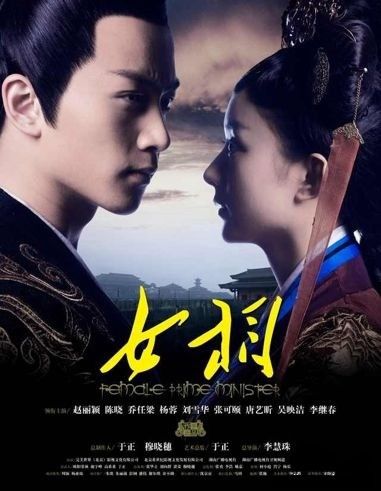 Hhhhmmm, this might be the first Yu Zheng drama I'm looking forward to. Though my reasons are totally unrelated to how interesting the drama looks. The upcoming Female Prime Minister (Nu Xiang), about the only female prime minister in thousands of years of Chinese history, Prime Minister Lu Zheng of the Northern Qi dynasty, has just released a pretty gorgeous trailer. The leads are Zhao Li Ying as Lu Zheng and Chen Xiao as Gao Dan, the Crown Prince who later becomes the Emperor she counsels in the role of prime minister. This drama will be all the devotees of Yun Zhong Ge's first look at the chemistry and onscreen pairing of those two leads, who have been unofficially tapped by Yu Zheng to play Yun Ge and Liu Fu Ling in YZG.
I have to say Chen Xiao is ROCKING the royal aura and he's got Ling gege's piercing stare already down pat. And Zhao Li Ying is so adorable, I can totally see her being Yun Ge. I think the costumes in this drama are rich and colorful in Yu Zheng's usual style, but hot damn are those are ugly as heck hair styles on the ladies. I hope the costuming for YZG gets toned down a bit and avoid these elaborate hair craziness. Nevertheless, I'm totally checking this out when it airs this Summer so get an early head start on some YZG drama prelude goodness.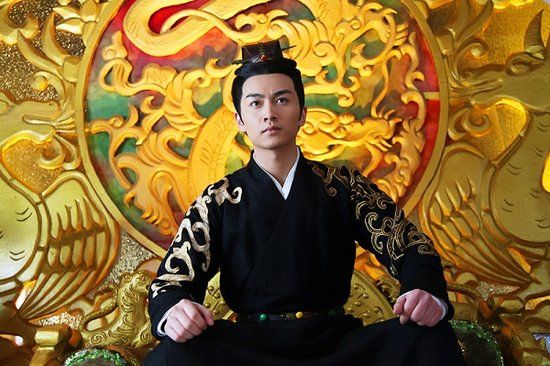 This is totally Ling gege already. Squeeeeee~ Good choice, Yumama, I heartily approve. And the many faces of Zhao Li Ying convince me she can handle the emotional journey of Yun Ge from innocent girl to jaded woman. Now I'm all excited for YZG the drama simply because the casting is done right, just the opposite of how the Da Mo Yao drama casting destroyed my interest in its adaptation.
Pretty Trailer for Female Prime Minister:
http://www.youtube.com/watch?v=V5DYhfM4DJI