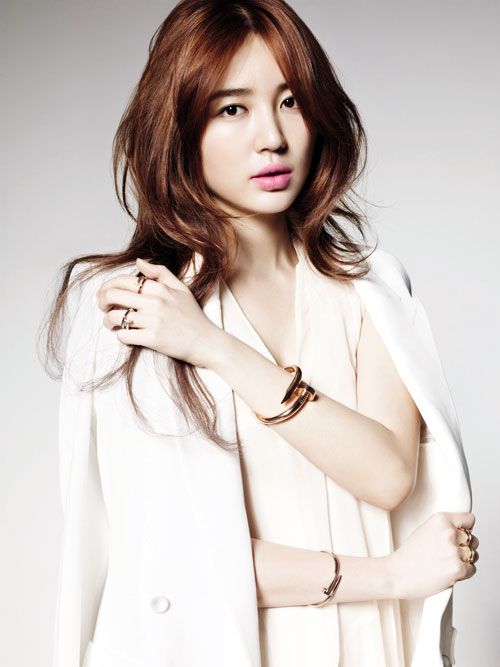 Pretty, pretty, pretty. Yoon Eun Hye being oh so pretty when photographed is nothing new, and her latest endorsement pictures for Cartier continue her trend of always bringing it to any photo shoot. She's modeling the relaunched Juste Un Clou collection, which if you look closely is a nail wrapped around into a bracelet. Cartier is my favorite jeweler and every time they launch a new collection I immediately love it. Eun Hye is wearing all the various metal finishes.
I can't decide if I like the platinum or the rose gold better, but I definitely prefer the thinner band to the thick gigantic nail around the wrist. I find this an edgier cousin to the Trinity collection, and in addition to the bracelet (which ranges from precious metals only to all blinged out with diamonds) it also comes in a ring which Eun Hye sports all over her hand. It's hard for Eun Hye not to make whatever she's modeling look even better. I wish she'd come back with a drama or movie soon, but I understand her reticence to pick a project unless it really appeals to her in her own judgment.
© 2012, ockoala. All rights reserved.