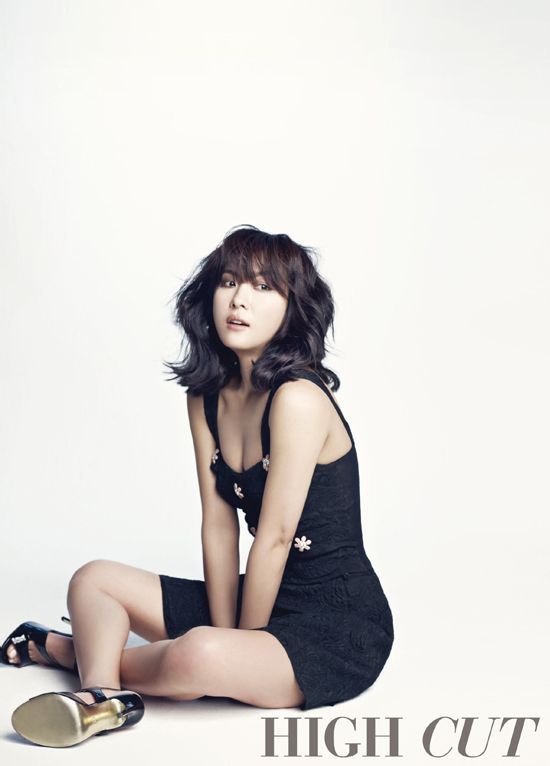 Hubba, hubba, hubba. Let's all collectively fan ourselves, shall we? If I try to go back into the annals of my K-drama watching history, it might be accurate to say that Ha Ji Won was my first K-drama lady crush. The drama was What Happened in Bali, and I watched that sucker three times in a row. Yes, I was surely a glutton for punishment, but dang it the drama was brilliantly subversive and Ji Won was achingly pitiful in it. I followed that up with Damo (yup, still on my punishment binge), where I pretty much worshipped the ground she walked on. I don't always like her performances or projects, but when she hits one of the park, it's a keeper for me. Currently she's setting my screen on fire with her turn as North Korean solider-turned-South Korean Queen in The King 2 Hearts. So it's fitting that her latest dazzling photo spread for High Cut magazine is called "The Queen." She's been the queen of my actress stable for years, and deserves every accolade I give her when she chooses to bring it.
[Credit: High Cut magazine]
© 2012, ockoala. All rights reserved.