I am pretty much speechless right now. I seriously did not expect this. A lot of dramas are too ambitious in the beginning and toss the kitchen sink at us, only to let many plot threads lapse or putter to a sad pointless conclusion. Most of the time that doesn't bother me too much, though I do notice it like I notice a random thread sticking out. Only if there are too many threads sticking out does it becomes impossible to avoid. A bunch of new BTS spoiler pictures that just came out for The King 2 Hearts had me hooting and hollering my joy (and may have caused the neighborhood dogs to start howling). I'm so happy I can cry, because it looks like one of Tk2H's biggest plot points will be coming back and taken to a satisfying conclusion. This is almost too good to be true, but sometimes the drama gods do deliver when all the stars align properly.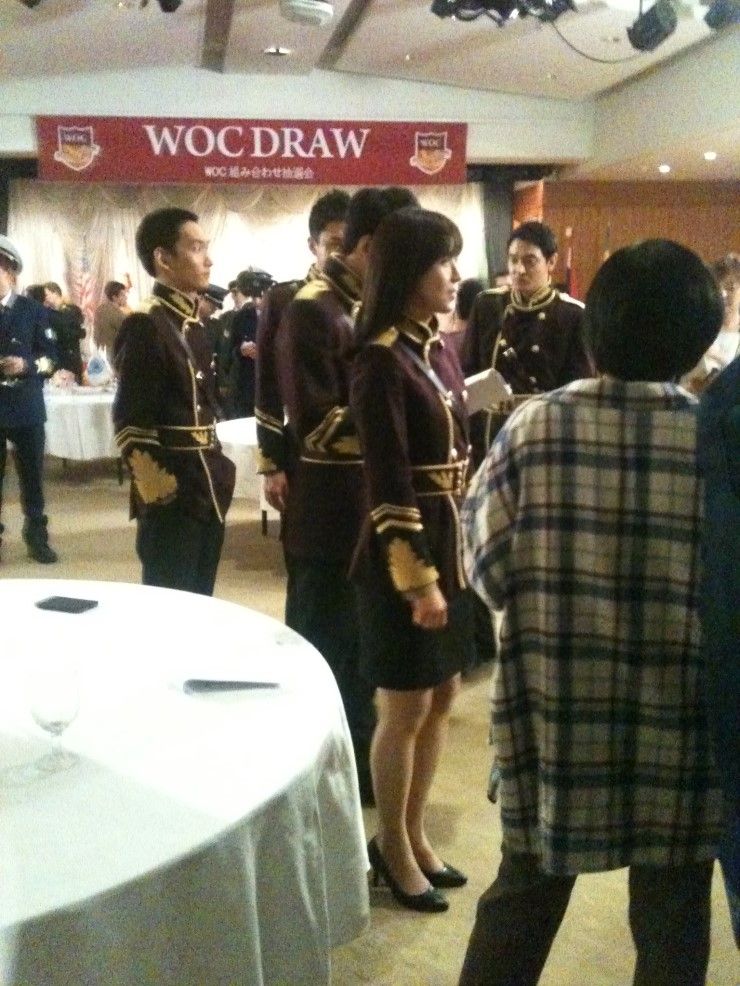 Team WOC is back! And back for good! Looks like the North and South will in fact go through with the WOC competition. Woo hoo! Though be forewarned about even more cringe worthy English forthcoming (and maybe even the butchering of French, German, Chinese, etc.). Whatever, I no longer care about that. It's nothing considering how much sheer AWESOME we've gotten in everything else. Even crazy Bong Goo has officially become both frightening in his insanity and amusing in his insecurity. Love it.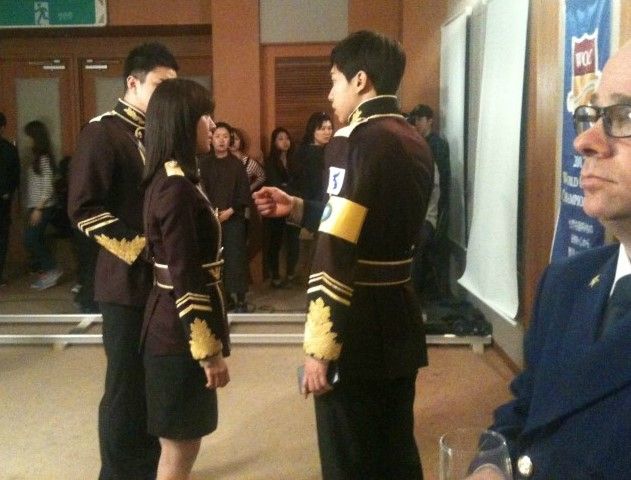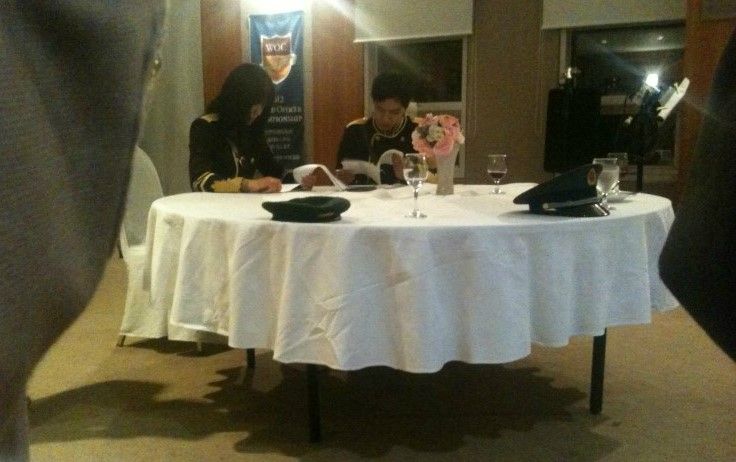 I seriously want to cry tears of joy knowing that the writers didn't develop the WOC training just as a McGuffin to bring Hang Ah and Jae Ha into each other's orbit and then drop it once they move into the King and future Queen phase of their relationship. Remember the WOC Championship as a joint Korean team was Jae Kang's dream? How meaningful is it that Jae Ha and Hang Ah, together, will make Jae Kang's dream come true AND use it to thumb their noses at Bong Goo. So damn satisfying. I've heard the WOC scenes being filmed here won't be shown until episode 17, it really all depends on the editing and how the rest of the drama is paced.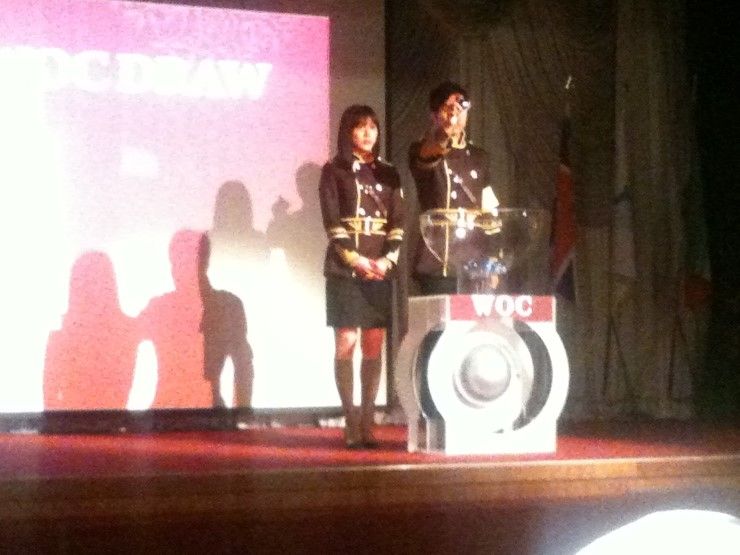 This also puts to rest our fear that powerful and strong Hang Ah will be reduced to a wallflower Queen. Not at all, she gets to do what other Queens and royal family members could never dream of. She gets to represent her country not just as a symbolic figurehead, but as a true competitor. For Jae Ha to be participating as well is so rewarding. Remember the guy who was so pissed that Jae Kang arm-twisted him into doing it, and then proceeded to do everything he could NOT to train properly. Now look at him! Sniffles, our boy has grown up. I'm going to have to start dusting off my top ten list, because chances are high this drama's going to bump someone off it in 8 week's time.
Finally, there is one spoiler picture released of the supposed setting of the official engagement between Hang Ah and Jae Ha. This makes me happy, too, but it's sorta just icing on the cake. Their relationship is less about these public spectacles then it is about their intimate (read: one-on-one moments in any setting) interactions. Plus we knew they were getting engaged, whereas knowing the WOC team is reassembling for the championship totally caught me by surprise. I was praying it would happen, but didn't want to get my hopes up. Hopes….meet TK2H. Start getting used to being so high all time.
[Credit: all pictures via The King 2 Hearts Baidu bar]