After the barrage of spoilers from last week's filming of the upcoming engagement party for Hang Ah and Jae Ha in The King 2 Hearts, news bits have naturally mellowed out again while we wait for Wednesday to roll back around. There is a brand new spoiler picture of Hang Ah, Jae Ha, and Kang Seok dressed in military gear (see above) which makes it clear that Team WOC is either back in training or actually competing in the WOC coming up. Word around DC is that Shi Kyung will end up not participating in the WOC, and I think that's true since he wasn't in any of the WOC spoiler pics I posted last week. Don't take it as an ominous sign, I'm thinking he's probably off doing something with Jae Shin or more take down Club M covert operations. While we're twiddling our thumbs until episode 13 arrives, I wanted to give a shout out to the dedicated and passionate fans around the world who have fallen head over heels for TK2H and undertook a daunting project over at Soompi's TK2H thread. Fans submitted entries detailing their love for this drama, and it was compiled into an amazing video tribute to the cast and crew of our beloved drama. Enjoy the video!
Before we get to the fan tribute video, I found these two swoony screencaps of the BTS of the fridge kiss from episode 6. When you freeze frame the moment, its impossible to deny what a electrifying kiss the two leads were sharing for our benefit. I hope the PD and writers let Hang Ah and Jae Ha tap into their passionate side more even after they get engaged and are fighting the evil villain. I'm sure they always have time for a kissing break or ten.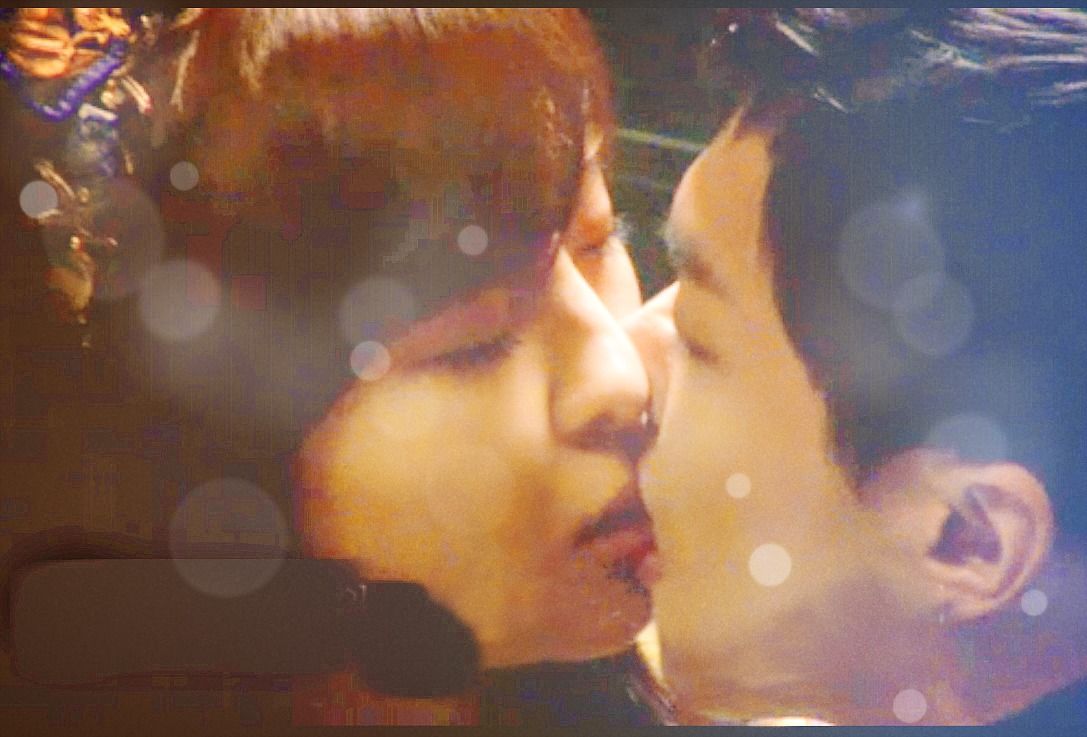 Without further ado, click here to watch the video of the The King 2 Hearts Soompi Fan Project. I hope the TK2H production team in Korea receives this labor of love and appreciation, and know how much their hard work and dedication have meant to us fans of K-dramas. I especially am grateful since its been much too long since I've watched a drama this good all-around.