I'm always lamenting how K-dramas shy away from reuniting actors who have created unforgettable OTPs in another project, but the same lament goes for the even rarer instances where actors have created unforgettable bromances that might even have stolen a drama or two from the OTP. Case in point would be Song Joong Ki and Yoo Ah In, who were the only reason I stuck around in Sungkyunkwan Scandal as long as I did. As Yeo Rim and Geol Oh, the pretty one and the rebellious one, they pretty much added all the fire and spice that was missing from the plain vanilla OTP in that drama. I love how much they cared about each other as friends (even with all the wink wink Yeo Rim really loves Geol Oh jokes aplenty), and how they found something reassuring and admirable in each other. Plus its undeniable that Song Joong Ki and Yoo Ah In had smoking chemistry with each other, in the non-romantic way, of course. Fuji is smartly reuniting them to shill for its new camera, so here is a sneak peek at the upcoming CF.
Not sure why the concept appears to be contrasting spies vs. frat boys on holiday, but I'd be lying if I said I cared. If these two showed up in a potato sack I'd still be giddy as a bee.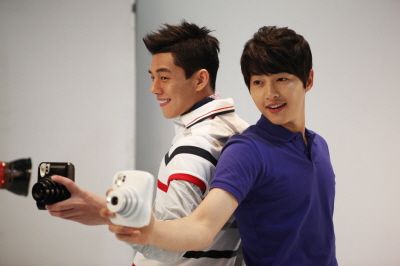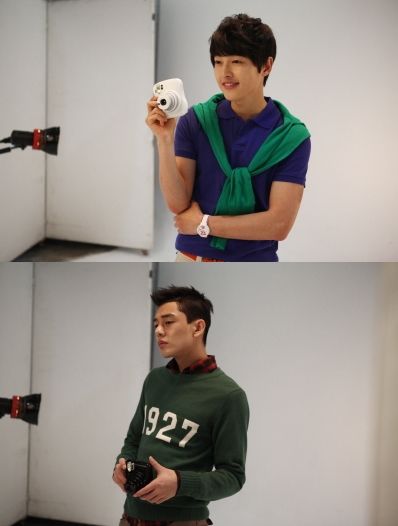 © 2012, ockoala. All rights reserved.